Microsoft Office 365
   Microsoft Office 365 is a service provided by Microsft through your TAMIU email account. In addition to offering online versions of Microsoft Office software, you may download and install a desktop version of Microsft Office on your MacIntosh or Windows PC. To do this log in to your Dusty email account at dusty.tamiu.edu. Once there, click on the Office 365 icon.
   On the following page you will see a link to an installer. Once the installer is downloaded, follow the instructions to install Microsft Office.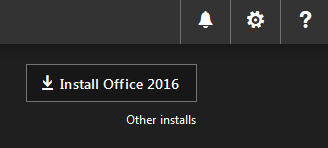 OIT Help Desk Hours of Operation
Problems with your TAMIU computer, printer or phone? Please contact the OIT Help Desk at hotline@tamiu.edu or at ext. 2310.
Monday to Friday
7:30AM to 6:00PM