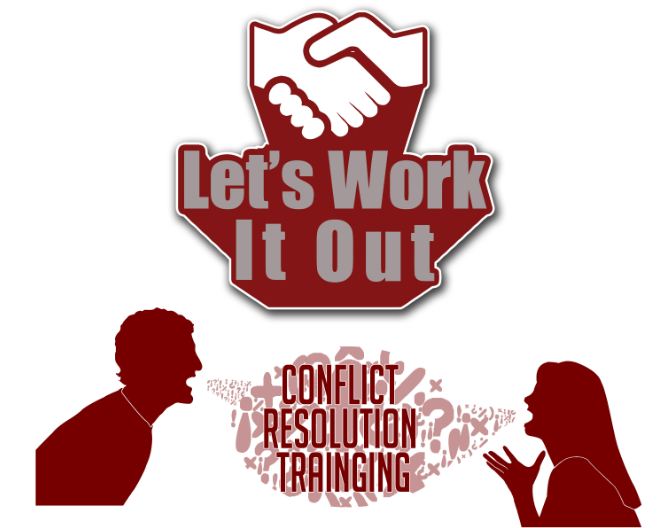 Are you having difficulty resolving issues with your peers, student organization members, or professors?
Register for one of the Let's Work It Out Sessions.
What is Let's Work it Out?
The Let's Work It Out program helps individuals learn effective conflict management techniques and resolution strategies to reduce conflict in organizations or the workplace by polishing their communication and listening skills.
Sessions
Length: 1 Hour and 30 minutes
Please be on time. No admittance after 5 minutes past the hour.
Workshop Dates:
Friday, September 25, 2020 2-3:30 P.M.
Friday, October 23, 2020, 2-3:30 P.M.
Friday, November 13, 2020, 2-3:30 P.M.
Register to reserve your spot: STOP, LEARN, AND GROW SESSION SIGNUP. Online registration is necessary to secure a spot.
Specialty Workshops
Length: 1 Hour
Register to reserve a workshop training for a student group/organization/TAMIU department: LWIO WORKSHOP SIGNUP
Problems registering? Call Alejandro Flores at 956.326.2265.
For More Information
Contact the Office of Student Conduct and Community Engagement at 956.326.2265.