LET'S WORK IT OUT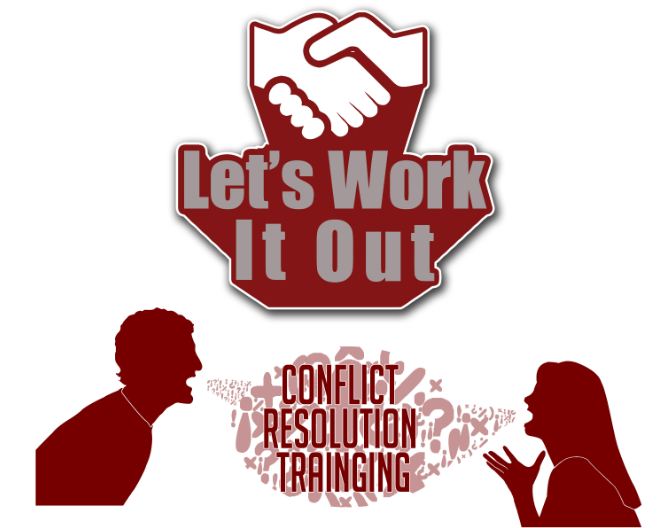 Are you having difficulty resolving issues with your peers, student organization members, or professors?
Join us for one of our upcoming training's and learn healthy, conflict resolution techniques. To register for a training, please complete the Let's Work it Out Registration Form.  To request a special training for a student group/organization/TAMIU department, please email us at scce@tamiu.edu.
FALL 2019 TRAINING DATES COMING SOON!
Participants will learn to recognize what are some of the common things that cause conflict amongst the groups they associate with (e.g. classmates, faculty, student organizations, etc.).
Participants will learn to identify what are their own conflict triggers.
Participants will master how to be better conflict solvers.
Participants will will learn how to further develop their communication and listening skills in order to resolve conflict effectively.
Participants will identify their stressor and master new relaxation techniques.