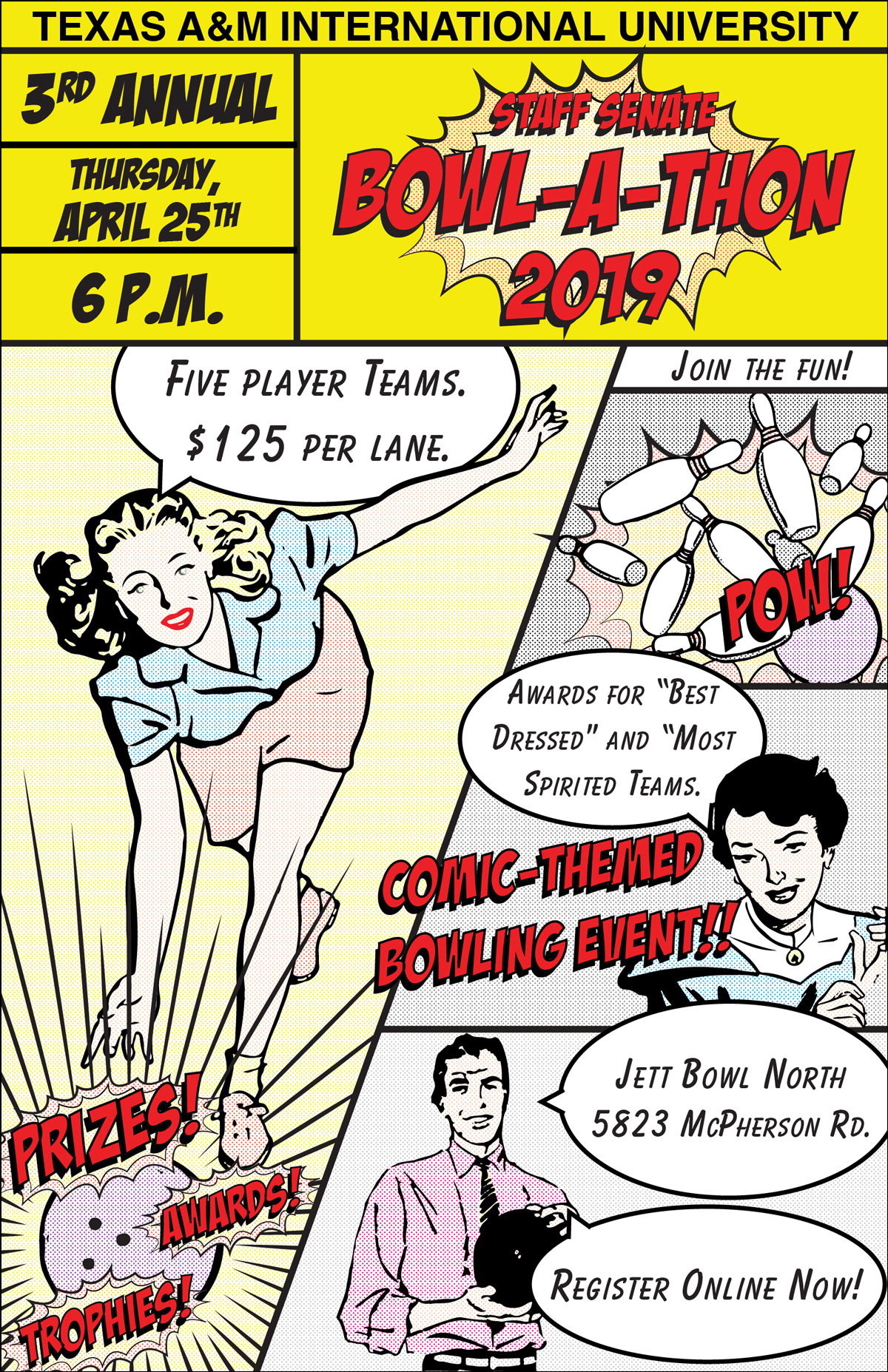 The TAMIU Staff Senate is excited to announce their 3rd Annual Bowl-a-Thon!
This Bowl-A-Thon is a fun way for our TAMIU community to join together, while also helping to generate support resources for our Staff Senate and programs such as book scholarships for our student Senate members.
The event will be held at Jett Bowl North (5823 McPherson Road) on
Thursday, April 25th, 2019, starting at 6 p.m.

Registration for your five (5) person team is $125, which includes three games and shoes for five. Need a group? Pay $25 and we'll place you on a team!
There will be door prizes and prizes for Best Dressed and Most Spirited Teams. Our event theme is COMICS so dress accordingly!
Round up your friends and have fun at this family-friendly, fun-filled event!
This event is open to the public.