Chipotle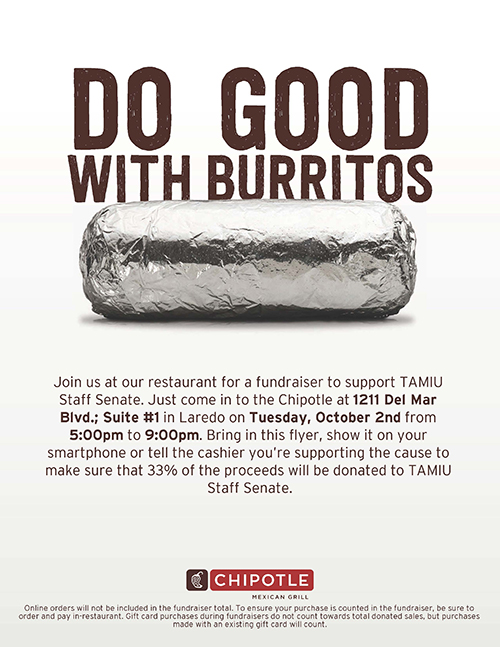 The TAMIU Staff Senate will participate in a Spirit Day event at Chipotle on
Tuesday, October 2nd from 5-9 p.m.
We encourage everyone to participate by visiting Chipotle that day and inviting your friends and family to join us!
There are three ways to guarantee that your purchase will support the Staff Senate.
Show the cashier a digital flyer prior to paying.
Show the cashier a paper flyer prior to paying.
Flying flyer-free? Just mention the fundraiser to the cashier prior to paying.
Those that make purchases on that day at Chipotle can just mention their support of the TAMIU Staff Senate and we will be provided with 33% of the sale as support for our organization! 
This TAMIU Staff Senate Spirit Day promotion will be available at:
1211 Del Mar Boulevard, Suite #1
On behalf of the Staff Senate, thank you in advance for your support!
---