Reading the Globe Trip
Texas A&M International University's Reading the Globe (RTG) Program, spearheaded by University College, provides first-year university students enrolled in UNIV 1201 an "anchor" in developing a common purpose and sense of belonging, supporting the mission of University College. This anchor is UNIV 1201's common read, Failing Up: A Professor's Odyssey of Flunking, Determination, and Hope by Dr. Barbara Hong.

If you are a first-time freshman enrolled in UNV 1201* in Fall 2022, you might be eligible to compete for a TAMIU-funded study abroad program during Maymester of 2023.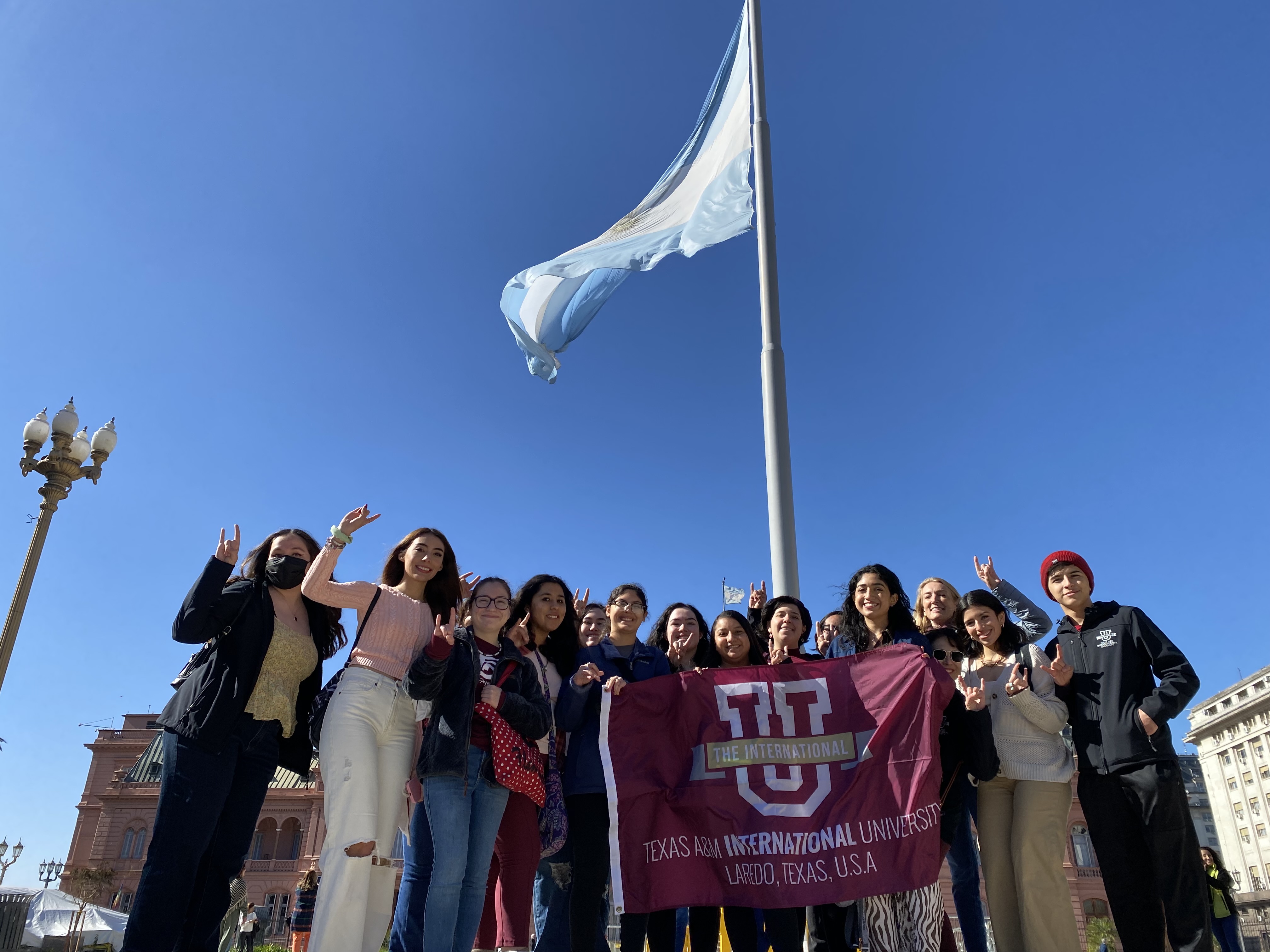 Early College High School and Staggs Academy of International and STEM Studies students are eligible to participate in the RTG Program. If selected to go on the RTG trip, students MUST be 18 years old at the time of departure and have taken UNIV 1201 during the Fall 2022 semester. If students are not 18 years of age and are selected to go on the trip, they may take the RTG trip the following year (2024) when they are 18 years old.
School Icon
Must be a first-time freshmen
Book Icon
Must be enrolled in UNIV 1201
Checkmark Icon
Must be in good standing by end of Fall 2022
User Icon
Must be 18 years old before time of departure
File Comment Icon
RTG Committee will evaluate applications and nominations, and select a group of semifinalists
Users Icon
In Spring 2023, semifinalists will be interviewed by RTG Committee
Plane Icon
Finalists announced
IMPORTANT NOTICE: The following items are REQUIRED for all finalists: the Personal Responsibility Essay, a nomination (self or faculty), and an interview. For any questions, contact Dr. Jonathan Martinez at
jonathan.martinez@tamiu.edu
. 
Rubric scores for the
Personal Responsibility Essay
and Interview will be used to determine finalists.
NOTE: To go on the trip, students must be enrolled at TAMIU. If you are selected but transfer to another institution before the trip, you are no longer eligible. All communication will be through dusty.tamiu.edu.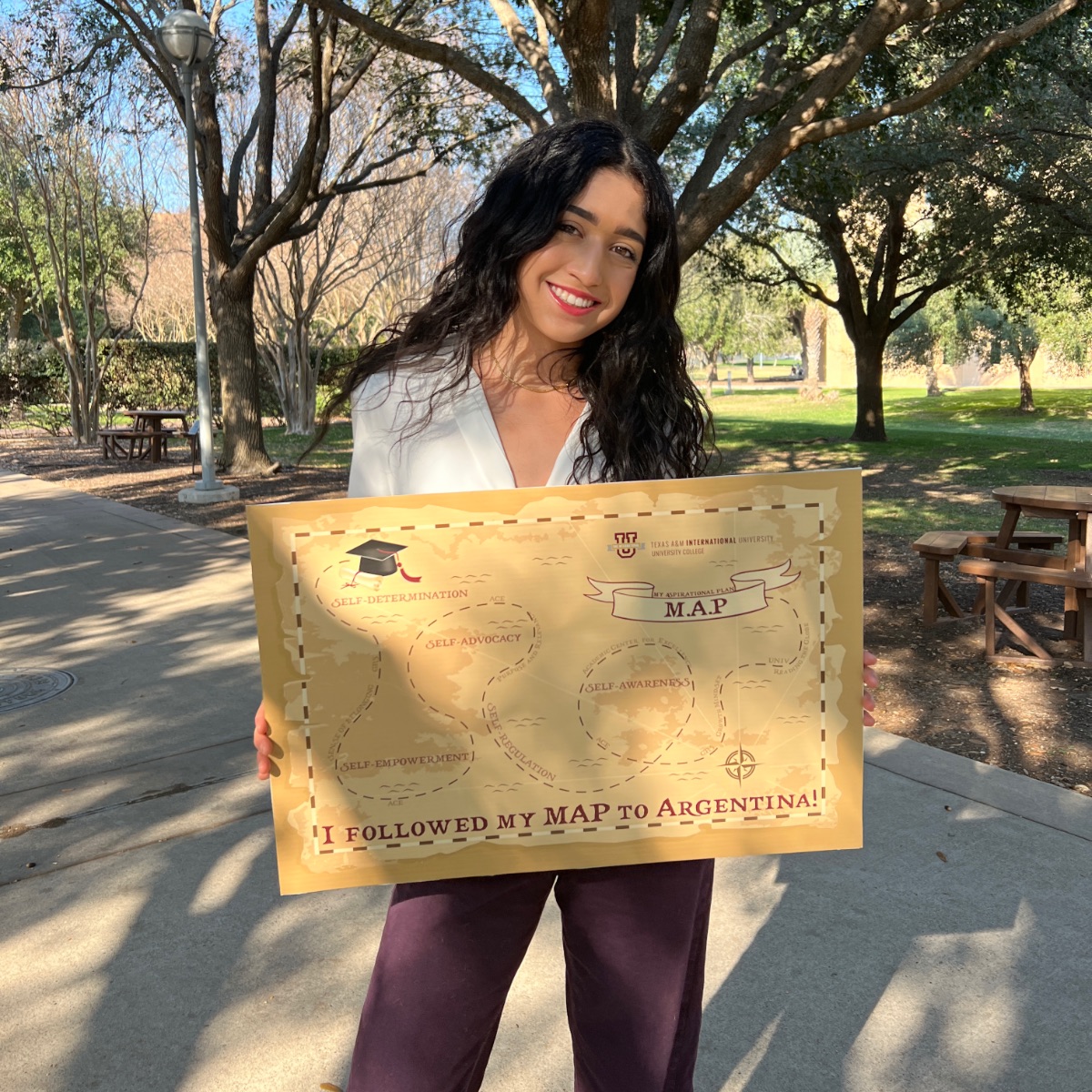 RTG Ambassadors 
Students selected to participate in this year's RTG trip will be known as Reading the Globe Ambassadors and will be required to complete a one-year service commitment to University College. RTG Ambassadors are representatives of University College (UC) and TAMIU, their service commitment can include but is not limited to the following:
Participate as members of the RTG Ambassadors departmental organization

Provide up to two (2) hours of volunteer service per week in UC programs

Attend any trainings related to service (FERPA, TutorTrac, etc.)

Promote the RTG program

Network with UC faculty

Develop a LinkedIn profile

Participate in UC social media platforms
The RTG service commitment is for one year beginning Fall 2023 until the end of Spring 2024.
Travel Requirements
You will need to have a current passport with an expiration date not less than 6 months prior to the day of departure. Immunizations as required. While costs associated with the program (flight and lodging) are covered by TAMIU, all other expenses will be the responsibility of the student.  
NOTE: Currently, U.S. citizens traveling to Singapore do not require VISAs. However, if you are not a U.S. citizen, VISA costs may be necessary. Costs may vary.