Degree offered this Fall 2018
Bachelor of Applied Arts and Sciences Criminal Justice Concentration (BAAS)
About RELLIS:
RELLIS is a premier, high-tech research, technology development and education campus. The Texas A&M University System is creating a new paradigm for the future of applied research, technology development and education. Texas A&M International University is proud to be part of this historic partnership.
About Our Degree:
Our BAAS degree with a concentration in Criminal Justice is for professionals who want to further seek a degree in higher education.
TAMIU, in alliance with RELLIS, encourages prospective students who have completed course working certified technical, applied, or military programs at a community college or an accredited institution.
The following professionals are highly encouraged to apply to our program:
Correctional Officers
EMTs
Firefighters
Law Enforcement Agents
Paralegals
Military/Veterans
What You Can Do with this Degree:
Join Law Enforcement Agencies
Become an Investigator
Work as a Private Investigator
Seek a Graduate Degree
Seek a Law Degree
Review the Degree Plan:
http://catalog.tamiu.edu/undergraduate-information/arts-sciences/social-sciences/bachelor-applied-arts-sciences-criminal-justice-concentration-baas/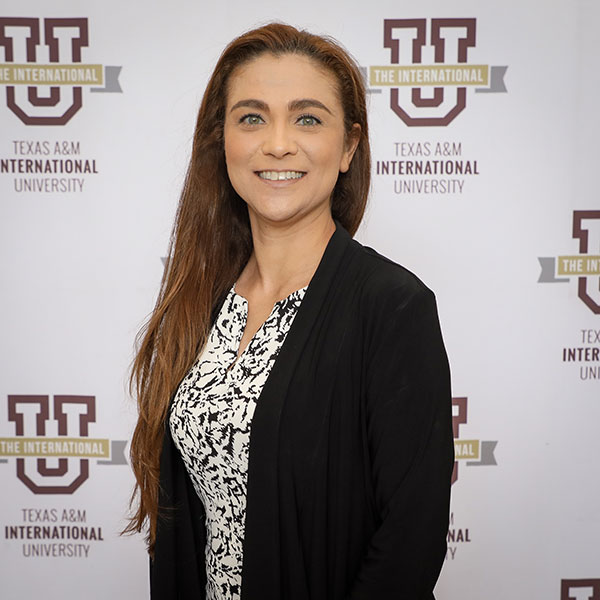 "The BAAS in Criminal Justice was created for the law enforcement community. We are mindful that Texas Peace Officers have competencies, as demonstrated through their Basic Peace Officer license, to bypass lower-level division courses. Thus, any Texas peace officer can enter the program and have an accelerated start in earning their bachelor degree."
Dr. Claudia San Miguel, Dean, College of Arts and Sciences.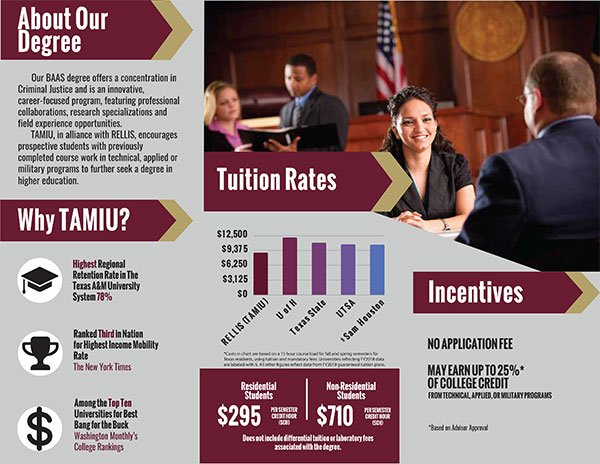 BAAS/CJ Program Brochure Available Here