The Texas Academy of International and STEM Studies
Menu
Contact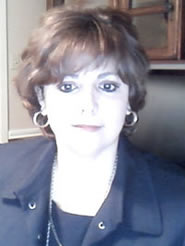 Academy Director
Dr. Patricia E. Uribe
(956) 326-2860
puribe@tamiu.edu
Dr. Patricia E. Uribe has over 25 years in public education and has served as an administrator in the public schools in all three areas: elementary, middle and high school. She has also held several central office positions: Bilingual Director, Executive Director of Elementary Education and Area Administrator (Executive Director of the Silver Team).
In addition, Dr. Uribe was the founding principal of the Texas A&M International University/Laredo Independent School District Early College High School (ECHS) and now serves as the Institution of Higher Education (IHE) Liaison to the ECHS. She is recognized by the state agencies (TEA and THECB) for her expertise in Early College High Schools.
Dr. Uribe is a published author and teaches in the College of Education, Department of Professional Programs. She is currently teaching graduate courses in Educational Administration and the Superintendency.