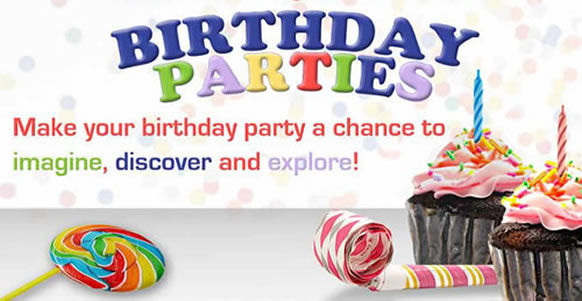 Make your birthday party an out of this world experience that your guests will remember for years. Celebrate your big day with family and friends while exploring the stars and wonders of the universe. For more information click here
Now Playing

Season of Light

This presentation traces the history and development of many of the world's most endearing holiday customs, all of which involve lighting up the winter season — from the burning Yule log, sparkling Christmas tree lights and candles in windows, to the lighting of luminarias in the American Southwest and the traditional ritual of the Hanukkah Menorah.

Now Playing

Mystery of the Christams Star

Journey back 2000 years to Bethlehem as we seek to discover a scientific explanation for the Star the wise men followed to find the baby Jesus. We'll investigate possible dates for the birth of Christ and look at recorded sightings of significant astronomical events during this timeframe. We'll see which of these signs in the sky could have been remarkable enough to cause the wise men to travel across the desert from Babylon to Bethlehem just to see a newborn King. This modern retelling of the Christmas story is sure to charm and captivate audiences of all ages.
Show Information: (956) 326-DOME (3663)