Last updated: October 13, 2009 1:58 PM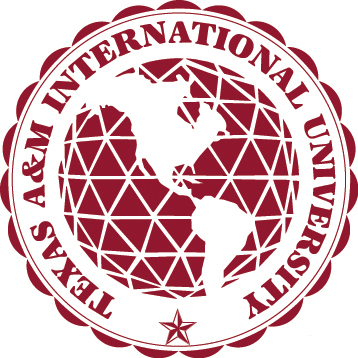 On Campus Help:
TAMIU Student Health Services is located in Student Center 124 (326.2235) and has also posted information on its website.
Sign Up:

Join the University's DustyALRT system, our universal notification system that allows enrolled students, faculty and staff to be notified via text message, e-mail or pager in the event of a campus emergency or closure. Subscribers to DustyALRT pay no fees for the service, other than any regular fees associated with text messaging services. If you've not done so already, please sign up here.


Stay Healthy:

Cover your nose and mouth with a tissue when you cough or sneeze. Throw the tissue in the trash after you use it. Wash your hands often with soap and water, especially after you cough or sneeze. Alcohol-based hands cleaners are also effective. Avoid touching your eyes, nose or mouth. Germs spread that way.
Avoid close contact with sick people:
Influenza is thought to spread mainly person-to-person through coughing or sneezing of infected people. If you get sick, CDC recommends that you stay home from work or school and limit contact with others to keep from infecting them.
Signs and Symptoms:
Fever greater than 101F, dry cough, extreme muscle aching, headache and lethargy, lack of appetite. If these symptoms are present, see your physician immediately.
Follow Public Health Advice:
Regarding school closures, avoiding crowds and other social distancing measures.
Develop an Emergency Plan:
This should include storing a supply of food, medicines, facemasks, alcohol-based hand rubs and other essential supplies.
 



For additional information on the H1N1 Flu, please visit:
Texas Department of State Health Services:
http://www.dshs.state.tx.us/txflu
Centers for Disease Control:
http://www.cdc.gov/h1n1flu/

U.S. Department of State international travel alerts:
http://travel.state.gov/

The World Health Organization in Switzerland:
http://www.who.int/en/
An informative CDC video about H1N1 Flu:
http://www.cdc.gov/cdctv
Local Resources:
City of Laredo Health Department:
http://www.ci.laredo.tx.us/health.htm
Laredo Independent School District Health Services:
http://www.laredoisd.org/departments/administration/health.asp
United Independent School District Health Services Department:
http://www.uisd.net/support/health.htm

Again, the University will continue to monitor H1N1 Flu with local and state health authorities. News and information will be shared accordingly. Please regularly review Uconnect and all media available to you so that you can be fully aware and prepared.

_____________________________________________________________________________
Texas A&M International University
Office of Public Relations, Marketing and Information Services