Posted: 11/12/15
TAMIU's Kilburn Among 13 Presenters at TEDxLaredo Nov. 14 at TAMIU

            You, too, can be an activist. With this personal message to the audience, Dr. John Kilburn, associate dean of Research at Texas A&M International University (TAMIU), will join 12 other community thinkers and presenters during the inaugural TEDxLaredo Saturday, Nov. 14 from 9 a.m. to 3 p.m. at TAMIU's Center for the Fine and Performing Arts Recital Hall.
            TEDxLaredo event costs and ticket information can be found at www.tedxlaredo.com
            In his presentation, entitled, "Anyone Can be an Activist," Dr. Kilburn, also a professor of sociology and criminal justice at TAMIU, will relate his personal story on how he became interested in social activism and describe other outstanding activists he has known.
            Kilburn earned his Ph.D. in Sociology from Louisiana State University. His M.A. in Sociology was received from Louisiana State University and his B.A in Sociology from the University of New Orleans. He has served as a community organizer and activist for various non-profit and governmental organizations on issues related to homelessness, public safety, substance abuse, mental health and crime.
            Throughout his professional career, he has worked on issues such as AIDS, organizations' responses to child sexual assault as well as education and literacy issues, receiving recognitions from dozens of organizations. In 2008, Kilburn spearheaded a group of faculty who received a $1 million program grant from the U.S. Department of Defense for a study focused on developing the capacity of a training infrastructure related to the United States Border Security Initiative.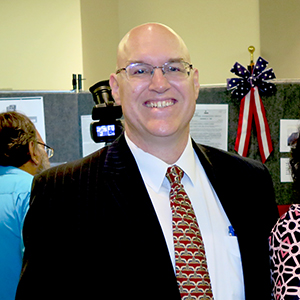 TEDxLaredo's inaugural event springs from student interest in 2014, when a group of TAMIU student leaders organized TEDxYouth on campus.
            In the spirit of ideas worth spreading, TEDx is a program of local, self-organized events that bring people together to share a TED-like experience. At a TEDx event, TEDTalks video and live speakers combine to spark deep discussion and connection in a small group. These local, self-organized events are branded TEDx, where
x = independently organized TED event. The TED Conference provides general guidance for the TEDx program, but individual TEDx events are self-organized.
            For more information, please contact the Office of Public Relations, Marketing and Information Services, at 326.2180, e-mail prmis@tamiu.edu or visit offices located in the Sue and Radcliffe Killam Library, room 268.
            University office hours are 8 a.m. – 5 p.m. Monday-Friday.