Posted: 12/03/15
TAMIU Sets Fall Commencement Exercises Friday

Texas A&M International University candidates for graduation will participate in Fall Commencement Exercises this Friday, Dec. 18 in the Kinesiology-Convocation Building.
Degree candidates will be honored at College-specific ceremonies. 
Ceremonies for bachelor's degree candidates from the College of Arts and Sciences are at 9 a.m.
Ceremonies for all degree candidates of the College of Nursing and Health Sciences, College of Education, University College and graduate degree candidates of the College of Arts and Sciences are at 1 p.m.
Ceremonies for all degree candidates of the A. R. Sanchez, Jr. School of Business will be at 4 p.m.
Commencement speaker for all three exercises will be Dr. Sergio Manuel Alcocer, former Undersecretary for North American Affairs at the Mexican Secretariat of Foreign Relations. 
Doors open to guests 45 minutes prior to all ceremonies.
The University has a dedicated site on Commencement with information continuously updated at www.tamiu.edu/commencement.  It includes a complete schedule of graduation events, including information about cap and gown, rings, invitations, pictures, graduation rehearsal, and more.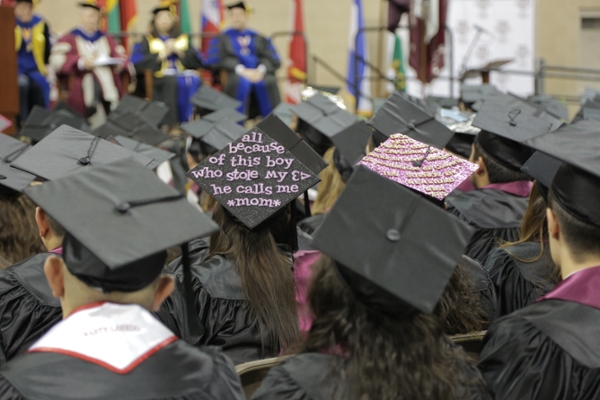 Graduation ceremonies will also be livestreamed as follows:
College of Arts & Sciences (Undergraduate degrees only) , 9:00 a.m.,
Colleges of Education / Nursing & Health Sciences / Arts & Sciences, Graduate Students, 1:00 p.m., https://youtu.be/cIH8UJxR6AI
Sanchez School of Business, 4:00 p.m. , http://www.youtube.com/user/tamiuvideo/live
For additional information, contact the Office of the University Registrar at 956.326.2250.
Registrar hours are Monday – Tuesday, 8 a.m. – 5 p.m., Wednesday and Thursday, 8 a.m. – 7 p.m. and Friday, 8 a.m. – 3 p.m.
For mobile access to TAMIU, download the free app for smartphones and iPad at http://www.tamiu.edu/mobile/apps.shtml
University information is also available on Facebook, Instagram, Twitter and YouTube.