Posted: 1/27/16
Graduate Courses at TAMIU Start Tuesday

While undergraduate classes at Texas A&M International University are underway, graduate courses will start February 9, 2016 as part of the University's move to dynamic scheduling.
 "This is part of our dynamic, or flex scheduling, that we launched in 2014.  It means graduate students have greater flexibility in course scheduling and can actually compress and shorten some of their course times," said Dr. Jeff Brown, dean of Graduate Studies and Research.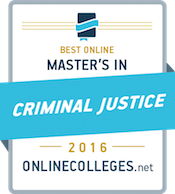 TAMIU offers 25 graduate degrees in business, communication, education, health, humanities, physical, biological, and social sciences, and a doctoral degree in International Business. Programs are framed by a progressive international agenda for global study and understanding. Many have been ranked nationally.
Dr. Brown said dynamic scheduling means courses are offered in mini-mesters of five weeks, sub-terms of seven weeks and flex terms of 12 weeks, all with different entry points and times.  Expanded online courses add additional flexibility.
 "Many of our graduate students work and the availability of dynamic scheduling is critical to their ability to accelerate their progress and attain their graduate degree in a much faster manner," Brown added.
"We train and educate the next generation of researchers, scholars, teachers, professionals, and nurses. Small classes encourage faculty/student interaction, providing professional and personal mentoring. Online graduate programs include Criminal Justice, Public Administration, Business Administration (English and Spanish), Curriculum and Instruction, and Bilingual Education. A collaborative doctoral program in Hispanic Studies is also available," Brown noted.
For students needing assistance, the Office of Graduate Studies coordinates assistantships for part-time work up to $15,000 per year for master's students and up to $18,000 for doctoral students.
Earning a graduate degree is a smart investment, Brown said.
"It can enhance your professional, thinking and learning abilities and increase your salary and professional advancement opportunities. It can develop additional knowledge and skills in your current profession or careers…and assist you in changing careers or in entering a doctoral program, if that is your objective," he concluded.
For more information, call the Office of Graduate Studies, 956.326.3020, email graduateschool@tamiu.edu or click on www.tamiu.edu/gradschool.