Posted: 4/21/16
TAMIU Planetarium Celebrates 11th Anniversary with Fun, New Shows April 30

Texas A&M International University's Lamar Bruni Vergara Planetarium will celebrate its 11th Anniversary this year with food, fun and two new movie presentations for kids and the entire family Saturday, April 30 from 12 - 6 p.m.
Peter Davis, Planetarium director, said the celebration, which also includes face painting for kids, is open to the public.
"Planetarium shows will run every 45 minutes and will feature two new shows, 'A Starry Tale, 'sponsored by Union Pacific, and 'SpaceNext.' Tickets are $3 for both adults and children," Davis said.
 "A Starry Tale," which features spectacular anime-style graphics from Japanese artist Kagaya, tells the story of constellations that were created thousands of years ago and have been handed down generation after generation. It shows the movement of the sun, moon and planets against constellations with accompanying Greek myths.
"Space Next" offers a glimpse into tomorrow, and the possibilities of what is in the future as we explore ever farther into space. The result is an exhilarating vision of our future, based on science, sure to inspire a generation of explorers, scientists, and dreamers through the use of great 3D animations.
Davis said Planetarium visitors will enjoy a full-dome viewing experience with an updated and newly installed projection system.
"We encourage everyone to join us at our annual celebration, which coincides with Spring, a time for families to enjoy the outdoors and fun activities," Davis said, "Our shows are both entertaining and educational, allowing viewers to explore the mysteries of the universe inside a giant, full-dome that is rare in South Texas."
For more information, please contact Claudia Herrera, Planetarium staff assistant, at 326.2463, e-mail claudia.herrera@tamiu.edu or visit offices located in the Lamar Bruni Vergara Science Center, room 301.
For Planetarium show times, visit www.tamiu.edu/planetarium
University office hours are 8 a.m. – 5 p.m. Monday-Friday.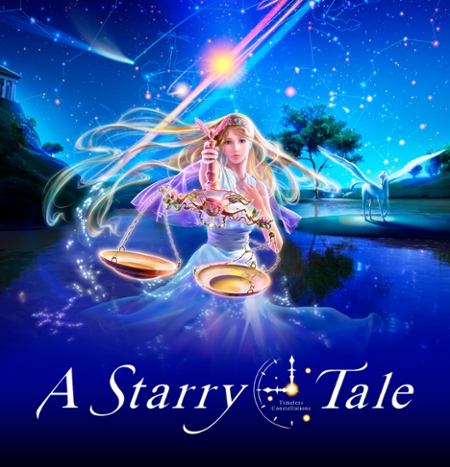 'A Starry Tale' highlights the Planetarium's Anniversary Celebration.