Posted: 2/23/17
Laredo Welcomes World Class Musicians for Concert Sunday

On Sunday, March 5 at 3:00 p.m., Texas A&M International University's Center for the Fine & Performing Arts' Recital Hall will host the third concert in the current season of concerts by the Laredo Philharmonic Orchestra, including two world-renowned soloists and one young man on the cusp of achieving major soloist status. 
Tickets for the Laredo Phil concert are $20 and are available at the door or via the LPO website at www.laredophil.com. Admission for all students (with an ID card) is free.  For more information, contact the Laredo Phil at 956.326.3042 or email laredophilharmonic@gmail.com
The concert, entitled "Poetic Beauty," is the third in a series of concerts being given by Laredo's premiere musical organization in celebration of the season's theme, "Music of Joy, Love & Peace." This theme was chosen as a response by LPO music director Brendan Townsend to some of the chaotic events happening in the world.
"Poetic Beauty" combines poetry, literature and music by bringing to the stage representations of love and beauty. To bring these thoughts to life, maestro Townsend has chosen to open the concert with two Shakespearean literary characters, Hamlet and Ophelia, whose torrid love interests are brought to life by the American composer Edward MacDowell. 
"If you love me for the sake of love alone, O yes, then love me!  Love me as I love you – forever!" This famous line from a poem by the German romanticist Friedrich Rückert (1788–1866) is one of five poems set to music by Gustav Mahler, which will be performed by Grammy Award-winning soprano Adrienne Danrich. 
Danrich has appeared twice before in Laredo. In 2009, she performed her one-woman show "This Little Light of Mine," about the lives of sopranos Marion Anderson and Leontyne Price at Laredo Community College. It was for this show that she won a Grammy Award. She later appeared as a soloist with the Laredo Phil in a concert of operatic favorites.
Between these two expressions of diverse love and joy will be the Concertino for Saxophone and Chamber Orchestra, by the French composer Jacques Ibert, performed by the internationally renowned soloist and teacher Gary Louie.
Louie began his international career in 1986 and was selected as a Musical America "Young Artist to Watch" in 1988. Since then, he has performed in many of the most prestigious concert halls across the US and Europe. He has frequently performed in Russia, where he has also recorded albums with the famed St. Petersburg Symphony.
Also on the program will be LPO's "Rising Star" Adrian Romoff, performing the finale of Mendelssohn's First Piano Concerto. As a child prodigy, he has appeared twice on the "Ellen Show" and was a quarter-finalist in season 9 of "America's Got Talent." He will perform for the youth of the community in a solo recital Friday, March 3.
For more information, contact the Laredo Phil at 956.326.3042 or email laredophilharmonic@gmail.com.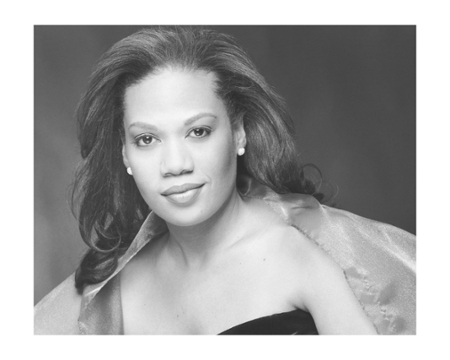 Adrienne Danrich will perform five poems set to music by Mahler.