Posted: 4/20/17
TAMIU Scholarship Benefit Concert Features Mariachi Nuevo Tecalitlán Saturday

Tickets are still available for one of México's most revered mariachi music groups, Mariachi Nuevo Tecalitlán de Guadalajara who will perform their concert México Mágico this Saturday, April 22 at 7 p.m. in the Laredo Independent School District Civic Center, 2400 San Bernardo Avenue. The annual event is presented by Texas A&M International University (TAMIU) and benefits the Artist in Residence Program and mariachi music student scholarships.
Tickets are $40, $30, and $25 and available at the TAMIU Bursar's Office in Senator Judith Zaffirini Student Success Center, room 137 or by calling Andria Hernández at 956.326.2152.  Tickets will also be sold at the door.
The Concert is the culmination of a three-day conference that has attracted over 400 students from local and surrounding area junior and senior high schools from Laredo and the Rio Grande Valley to San Antonio and Kyle, Texas.
This is the third year Mariachi Nuevo Tecalitlán performs at the benefit concert.
Mariachi Nuevo Tecalitlán was founded in 1965 by brothers Pepe Martínez Barajas and Fernando Martínez Barajas, and toured Latin America and the U.S. A second generation of musicians joined the 12-piece traditional Mexican group during the 1980s and 1990s --Fernando Martínez, Jr. and Carlos Martínez among them.  In 1997, Fernando Martínez Barajas' son, Angel Martínez Arreguin, became Tecalitlán's leading member.
For more information, call the TAMIU Office of Student Success at 326.2273 or email mariachi@tamiu.edu
Additional information is available at www.tamiu.edu and on Facebook, Twitter, Instagram and YouTube.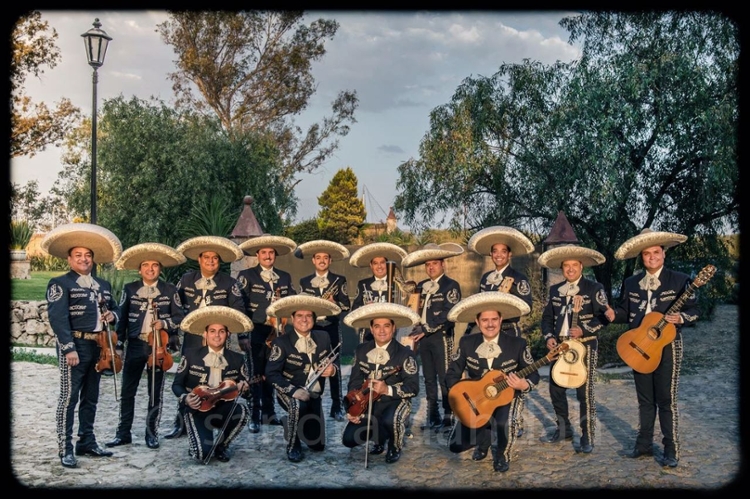 The Mariachi Nuevo Tecalitlán de Guadalajara returns to Laredo for a TAMIU benefit April 22, 2017.