Posted: 9/13/17
TAMIU Earns Prestigious ABET Accreditation for Systems Engineering Program

Students and graduates of Texas A&M International University's (TAMIU) School of Engineering now join other elite engineering school programs across the country and around the world that have earned prestigious ABET Accreditation.
TAMIU president Pablo Arenaz said the accreditation affirms not only the program's high-quality, but its potential for growth and advancement.
"We're tremendously proud of the successful efforts by our extended team here at TAMIU that worked diligently to secure this ABET accreditation.  Not only does it position us in the company of other engineering schools in the A&M System and beyond, but it clearly signals that this is a viable, important program for students, and that our potential for growth and advancement is limitless," Dr. Arenaz said. 
Dr. Claudia San Miguel, dean of the College of Arts and Sciences, said the significance of accreditation is substantial. 
"Essentially, having ABET accreditation is a must for University engineering programs.  Graduates of programs that are non-accredited routinely have to wait a longer period to submit their credentials for review and approval to take their licensing exams…which are themselves crucial to earning their P.E., professional engineer, status. Likewise, non-accredited school graduates are also subjected to additional scrutiny when pursuing graduate degrees in engineering," Dr. San Miguel noted.
School director Dr. Guillermo C. Domínguez said he believes the TAMIU program distinguished itself in its accreditation bid with unique program components, many supported by its Industry Advisory Board (ISAB) composed of local and area engineers, executives and scholars. 
"Our curriculum is multi-disciplinary and integrates student exposure to computer engineering, electrical, industrial, and mechanical engineering, among others. Our coursework features hands-on, research-based projects, and we eagerly seek collaborations and insight with members of our IAB and the engineering community at large. Our administrative support and community partnership is further evidenced by our new 120,000 square-foot classroom and lab space which is under construction and signals the expansiveness of our vision," Dr. Domínguez explained.
Domínguez said securing the ABET accreditation can best be attributed to a dedicated team approach that spans the entire campus community.
"I'm especially grateful to my School colleagues and support College faculty who worked tirelessly as a team to move this accreditation initiative forward.  Dr. Mahmoud Khasawneh chaired the Accreditation Committee and formulated its strategy; Drs. Tariq Tashtoush, Muhammad Hasan, Deepak Ganta and Ms. Sofia Maldonado were crucial to the advance required Self-Study Report, and designed assessment tools, stakeholder surveys, and more.  Our colleagues in the College helped establish our students' well-rounded education in chemistry, humanities, mathematics, physics and more," Domínguez noted.
ABET is a non-profit, non-governmental organization recognized by the Council for Higher Education Accreditation.  It accredits college and university programs in applied science, computing, engineering, and engineering technology at various degree levels.  It currently accredits 3,709 programs at 752 colleges and universities in 30 countries.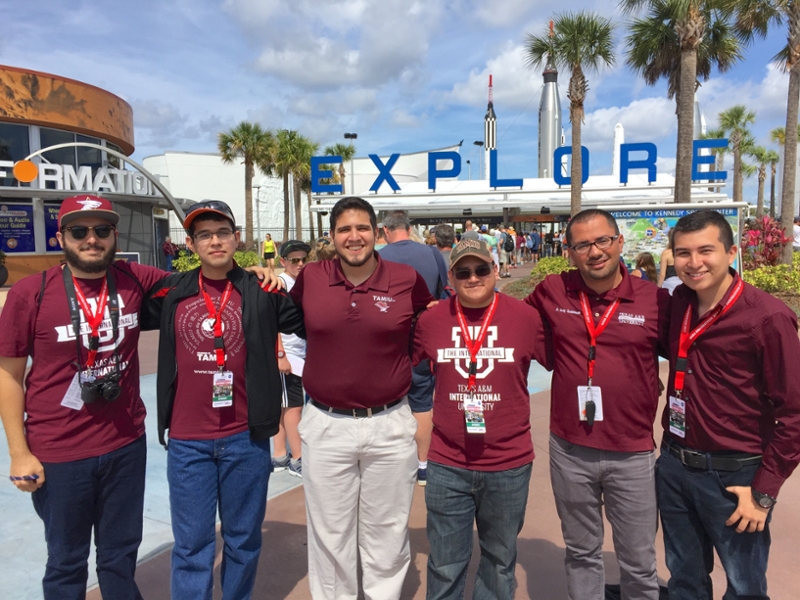 ABET accreditation affirms students, employers and the society they serve that the program meets the quality standards need to produce graduates ready to enter the global workforce. For more than 80 years, ABET's educational standards have paid a fundamental role in the standards needed for licensure.   ABET'S more than 2,200 experts come from academia, government and industry and serve as program evaluators, commissioners, Board members and advisors.
For more about ABET, visit http://www.abet.org/about-abet/ 
To learn more about TAMIU's School of Engineering, call 956.326.2446, email Dr. Domínguez at guillermoc.dominguez@tamiu.edu, click on http://www.tamiu.edu/coas/soen/index.shtml  or visit offices located in the Lamar Bruni Vergara Science Center, Suite 312.