Posted: 4/11/18
Land Commissioner Bush, Regent Mahomes Address TAMIU Spring Grads Friday

Commissioner of the Texas General Land Office, George P. Bush, will be the Commencement Speaker for the Texas A&M International University (TAMIU) Spring Commencement Exercises scheduled Friday, May 18 at 4 p.m. at  the Laredo Energy Arena.
Some 752 University candidates are projected to receive undergraduate or graduate degrees.
 Originally from Houston, Commissioner Bush has served as Texas Land Commissioner since January 2015. He has dedicated his life to public service, working as a public school teacher after graduating from Rice University and serving in Operation Enduring Freedom in Afghanistan as an officer in the U.S. Naval Reserve. Prior to serving as Texas Land Commissioner, he was a successful businessman. 
He joined Akin Gump Strauss Hauer & Feld LLP after earning his Juris Doctorate at The University of Texas School of Law. He subsequently co-founded Pennybacker Capital LLC, a real estate private equity firm, in 2007, and St. Augustine Partners LLC, a Fort Worth-based investment firm focused on oil and gas transactions and consulting for private businesses. 
Bush is the grandson of President George H.W. Bush, the son of former Florida Governor Jeb Bush, and the nephew of President George W. Bush. He lives in Austin with his wife, Amanda, and their two sons, Prescott and Jack.
Also joining TAMIU for the Spring Commencement Exercises will be Texas A&M University System Regent William "Bill" Mahomes, Jr. Mahomes was appointed to the Board of Regents by Governor Greg Abbott in 2015. He currently serves as the Chair of the Committee on Finance and as a member of the Committee on Academic and Student Affairs. He also serves as a liaison to the Development Foundations of A&M System Members, the Texas A&M University Corps of Cadets and System Military Training Programs and the Texas Higher Education Coordinating Board. He has served as a member of the Committee on Audit.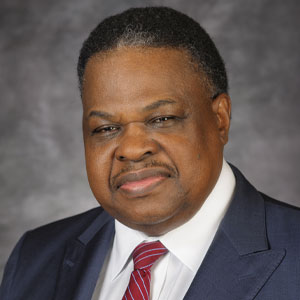 Mahomes received his bachelor's degree from Texas A&M University and a Juris Doctorate from The University of Texas School of Law. He is managing partner of Mahomes Bolden PC, and his primary concentration is in the areas of public finance and commercial real estate transactions, as well as mediation.
For additional information on Commencement Exercises, contact the Office of the University Registrar at 956.326.2250, email graduation@tamiu.edu, click on http://www.tamiu.edu/registrar/index.shtml,  or visit offices in State Senator Judith Zaffirini Student Success Center, room 121.
 A dedicated web site for the Spring Commencement Exercises is located at: http://www.tamiu.edu/commencement/
Guests to Commencement should be aware of bag restrictions.  Information is available at the Laredo Energy Arena website.
The Ceremonies will be livestreamed at:  http://go.tamiu.edu/gradceremony
A Commencement Program will be  available for download for Commencement guests at: http://www.tamiu.edu/commencement/program/ 
It is recommended that Commencement guests access and save the Program on their device prior to Friday's ceremonies. An Agenda will be provided at the Ceremony with a QR Code for scanning and viewing on smartphones or tablets, but download could be delayed on site.  
A commemorative edition of the Official Spring 2018 Commencement Program will be printed and provided to candidates for graduation with their diploma distribution later this month. 
University news and information is also available at tamiu.edu and on its social media channels on Facebook, Instagram, Twitter and YouTube.