Posted: 7/26/18
LTGI presents Lin-Manuel Miranda's 'In The Heights' through Aug. 5 at TAMIU

The music and lyrics of acclaimed Broadway composer Lin-Manuel Miranda and writings of Quiara Alegria Hudes come to life as the Laredo Theater Guild International (LTGI), in collaboration with Texas A&M International University (TAMIU), presents the Broadway musical sensation, In The Heights.    
The production continues its run through Aug. 5 at TAMIU's Fine and Performing Arts Center Theater. Performance show times from Thursday through Saturday are at 7:30 p.m. Sunday matinee performances will be at 3 p.m. The show opened July 26.
Ticket prices are $20 for adults and $15 for students and seniors and can be obtained online at http://laredotheaterguild.org or onsite at Blue Top, located at 101 Hillside Road, suite 10. Attendees are asked to arrive at least 15 minutes before the show begins.
In the Heights tells the story of a vibrant community situated in New York's Washington Heights neighborhood.
At the center of the production, Usnavi De La Vega spends his days looking after Abuela Claudia, pinning after Vanessa, the beautiful girl working at the beauty salon and dreaming of winning the lottery to return to his home in the Dominican Republic. All of this changes after Nina Rosario, a childhood friend of Usnavi's, returns to the neighborhood from her first year at college with surprising news for her parents.
Both their fates become intertwined as they face hurdles that will ultimately test the resolve of their beloved community and their family traditions.
In The Heights features the talents of local thespians Chibbi Orduña, Allie Howland, Meredith Paluffo, Gregory Banks, Jose "Pepe" Treviño, Ana Hernandez, Sergio Saenz, Stephanie Solis Schnyder, Celia Hernandez, Desiree Perez, Roel Rivera and Emilio Villalobos. 
Also, Cristal Alsina, Leann Bernal, Nikole Bonillas, Jorge Dimas, Heidy Guajardo, Javier Iván, Katelyn Kahn, Elvin Ramos López, Joshua McCaulley, Alejandro Meza, Orlando Moreno, Priscilla Perez, Javier Sanchez, and Zaiedd Vélez.
In The Heights is produced by Linda Lopez Howland and Dr. Celina Oliveira and directed by Marco González. Musical director is Robert Lopez, with choreography by Waldo González.
For additional LTGI information, contact LTGI at http://laredotheaterguild.org. LTGI can also be followed on social media on Facebook, Twitter, SnapChat, and Instagram.
For University information, visit tamiu.edu or the University's official social media sites on Facebook, Instagram, Twitter and YouTube.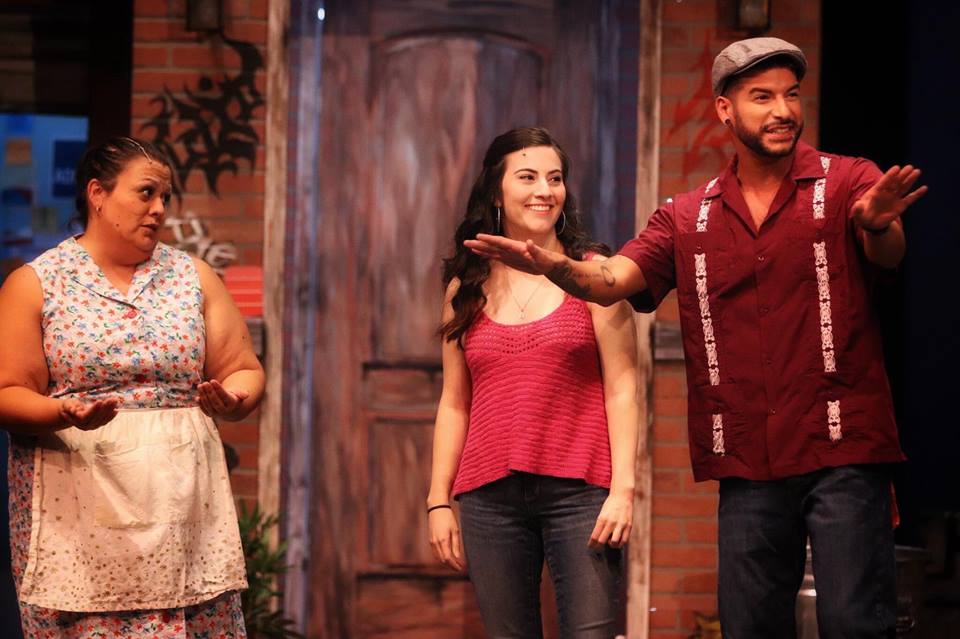 Photo courtesy of the Laredo Theater Guild International Facebook page.