Posted: 9/04/18
TAMIU Art Exhibit 'And Then the Whole World Disappeared' Opens Sept. 13

An exciting body of artwork by professional artist Megan Harrison will be on display during an upcoming solo exhibit, "And Then the Whole World Disappeared" which opens with a reception Thursday, Sept. 13 from 5 – 7 p.m. in the Texas A&M International University Center for the Fine and Performing Arts Gallery.
Admission is free and open to the public.
Harrison draws inspiration from a variety of topics, that include exploring human intellect, landscapes and geological forms. Currently, her artwork centers on topics of the future, like space exploration.
"Considering the fracturing complexity of contemporary frontiers, I have been investigating images and concepts associated with space exploration, terraforming, constructed habitats, and the evolution of human perception, logic and morality," said Harrison in her artist statement.
Harrison earned a Master of Fine Arts at the University of Texas – San Antonio with a concentration in painting and drawing and a Bachelor of Fine Arts from the Metropolitan State University of Denver with a concentration in sculpture.
Her artwork has been displayed in major cities throughout the U.S., with exhibitions in Boston, Denver, Houston, Las Cruces and San Antonio. In 2017, she participated in an international group exhibition entitled, (Re)Construir el Paisaje at the Espacio Dörffi in Las Palmas, Spain.
She was recently awarded the Blue Star Contemporary Berlin residency at the Künstlerhaus Bethanien, beginning January 2019. Previously, she's received the Carlos and Malu Alvarez Fellowship in Art and Art History, a fellowship and residency at the Vermont Studio Center, and was named a finalist for the San Antonio Artist Foundation Grant.
The exhibit is on display through Thursday, Nov. 1.
Gallery hours are Monday – Friday, 8 a.m. to 5 p.m. and by appointment. 
For more information, contact Elizabeth Rubio at the Department of Fine and Performing Arts office at 326.2654 or email elizabeth.rubio@tamiu.edu.
Additional University information is available online at tamiu.edu and on the University's social media channels on Facebook, Instagram, Twitter and YouTube.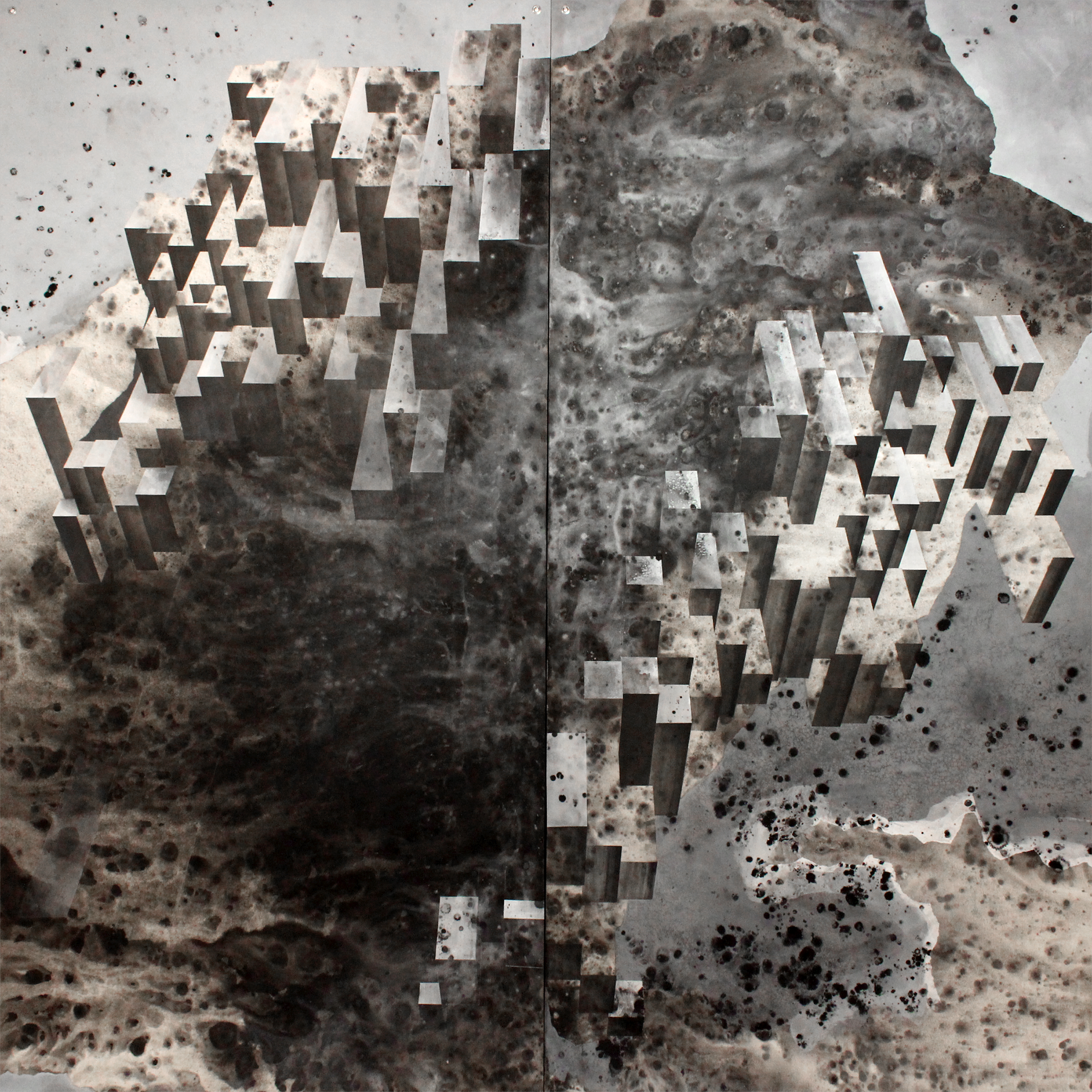 Atramentite B (2016), ink and acrylic on paper