Posted: 6/20/19
TAMIU Students Travel World, 'Go Beyond' as Part of Study Abroad Programs

This summer, a total of 128 Texas A&M International University (TAMIU) students have chosen to go beyond and travel the world while learning.
The students, enrolled in Communication, Literature and Language courses, are traveling in 12 countries as part of nine TAMIU faculty-led Study Abroad programs.
Countries students and faculty are visiting include Argentina, Australia, Belgium, China, France, Germany, England, Italy, Philippines, South Korea, Spain and Switzerland.
One of the classes, led by Dr. Hayley Kazen, TAMIU University College assistant professional, traveled to Australia and focused on learning about the Aboriginal community there.
Another group, led by Dr. José Carlos Lozano, professor of Communication and chair of the College of Arts and Sciences Department of Psychology and Communication, is exploring Belgium and Germany, and learning about Media and Behavior. Follow the group at @bandgtxabroad on Instagram.
Dr. Ula Klein, assistant professor of English, is leading a literature class in England.
Also, Dr. Julien Carriere and Dr. Melody Carriere, both assistant professionals in the Department of Humanities, are in Italy, teaching a class about Italian language and culture.
Dr. José Agustin Martínez Samos, associate professor of Spanish and Hispanic Studies, and
Dr. Lola Norris, associate professor of Spanish and Translation, are teaching Spanish Literature and culture in Spain.
Meanwhile, Dr. Xuesong Wang, associate professor in the College of Education Department of Educational Programs, led a group of students studying in Europe and Asia focused on education.
Dr. Marcus Ynalvez, College of Arts and Sciences associate dean, led the first Research Abroad Program to the Philippines. Students conducted surveys and interviews as part of their research investigation.
Dr. Yong Chen, assistant professor of Management Information Services, will lead a group of students to Chengdu, China to participate in the Global Academy Summer Camp, hosted by the Southwestern University of Finance and Economics, TAMIU's partner University.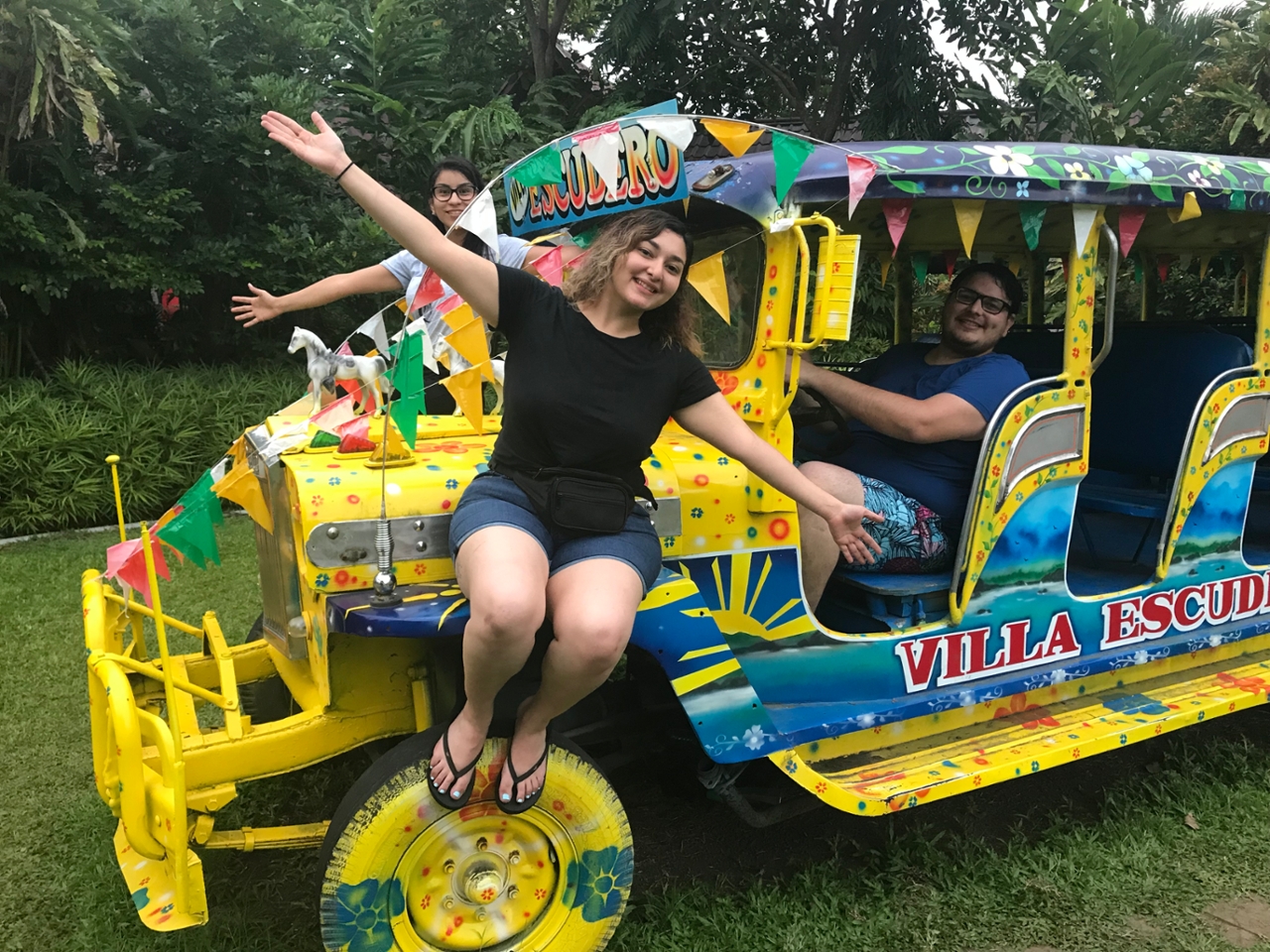 Triana González Valdez, P14 Program director, said TAMIU encourages its students to participate in at least one Study Abroad experience.
"Through Study Abroad, our students immerse themselves in a transformative journey that cultivates growth not only academically but personally," she said, "The experience gained truly makes them global citizens."
She continued, "As stated by a study abroad alum, 'Studying abroad made me become someone who truly believes in my own abilities. Believing in myself is the greatest gift I was able to attain from my Study Abroad experience.'"
To see photos from previous TAMIU Study Abroad programs, visit https://www.facebook.com/txamiu.study.abroad  or @txamiuabroad on Instagram.
For more information, contact González Valdez at triana.gonzalez@tamiu.edu or 956.326.2565 or visit offices in the TAMIU Student Center, room 124G.
Many TAMIU students benefit from funding and scholarship assistance for their Study Abroad program provided by the Guadalupe and Lilia Martinez Trust.
University office hours are from 8 a.m. – 5 p.m., Monday – Friday.
For more on the University's story, visit tamiu.edu or the University's dedicated social media sites on Facebook, Instagram, LinkedIn, Twitter and YouTube.