Posted: 3/25/21
TAMIU Highlights its Four Women Deans during Women's History Month Celebration

Becoming a university dean means guiding one of its colleges or schools: providing leadership to multiple department faculty and students alike, while liaising with senior management.  It's  not an easy feat, but a local group of women has made personal sacrifices and broken career barriers to do so.
At Texas A&M International University (TAMIU), the majority -- or four of the six  college or school deans -- are women. Among them are mothers, a first woman Hispanic dean, and women of international origins who've adapted to vastly different countries and higher education systems.
Here, TAMIU's women deans: Dr. Jennifer Coronado, Graduate School; Dr. Claudia San Miguel, College of Arts and Sciences; Dr. Marivic Torregosa, College of Nursing and Health Sciences, and Dr. Barbara Hong, University College, share the challenges they've had to overcome as women to reach their positions of leadership.
Expanded versions of their stories can be read on TAMIU's dedicated Diversity website.
Dr. Coronado, who started working at TAMIU in 1997 as an instructor in the College of Education and earned her Ph.D. in 2005, shared some of her challenges.
"As a mother, it was challenging pursuing a doctoral degree, working full-time as the Center for Professional Development and Teaching  director and teaching four classes while raising my two young daughters," Dr. Coronado said, "They were 2-and 3-years-old when I started my doctoral program. They motivated me to complete my degree as quickly as possible."
She continued, "I was able to finish my Ph.D. program in two and a half years. That experience has given me a deeper connection to our graduate students, many of whom are also full-time mothers and employees."
For her part, Dr. San Miguel, who is the first Hispanic woman to hold the deanship position in TAMIU's largest College of Arts and Sciences, said that while everyone faces challenges in leadership positions—male or female, women have historically lived in a workplace environment that presumes males are better leaders.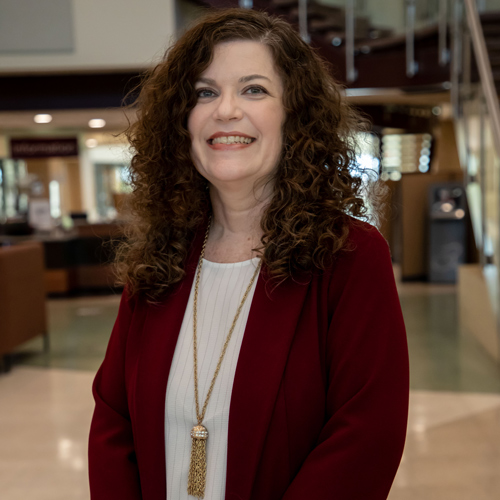 Dr. Jennifer Coronado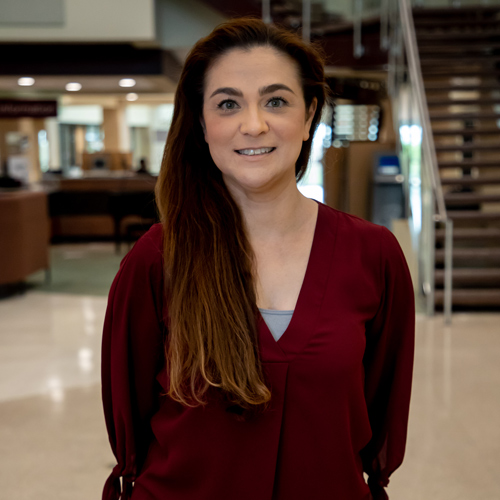 Dr. Claudia San Miguel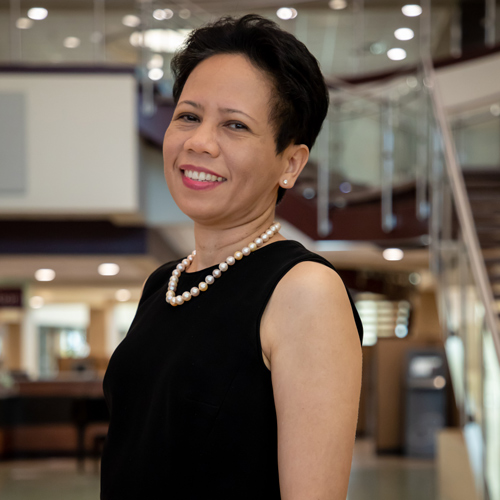 Dr. Marivic Torregosa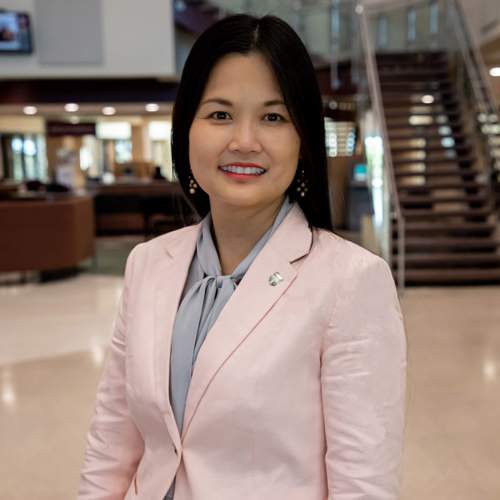 Dr. Barbara Hong
"While females are being promoted to leadership positions more and more frequently, especially in higher education, we still face challenges." Dr. San Miguel said, "Although I am conscious of this reality and am grateful for mentors, such as Dr. Rolando del Carmen (faculty mentor at Sam Houston State University) and Dr. Tom Mitchell (Provost at TAMIU), who have provided tremendous support to me throughout my journey in higher education, I don't approach my day thinking about challenges between females and males. Rather, I approach each day thinking about how I can assist faculty, staff and students in my College."
She continued, "The challenges I think about are related to achieving my goal as dean. I also think that people have the capacity to write their own story. In other words, each one of us holds the 'pen' to write chapters in our own book and we can determine our own future. As a female, I choose to write my story by focusing on how I can make a difference. Each day, I strive to make a difference. With respect to my deanship, I seek to make a difference in the lives of our students."   
Dr. Torregosa, originally from the Philippines, noted that in order to become dean, one must pass the scrutiny of the tenure and promotion process.
"But perhaps the greatest challenges as a dean is in gaining a greater understanding of the  changing and different needs of constituents and stakeholders within the College, the University and the community…and how these nuances influence decision-making and the direction of the College in the pursuit of advancing TAMIU's mission," Dr. Torregosa said.
For her part, Dr. Hong, originally from Singapore and who earned three master's degrees as well as a Ph.D. from Columbia University, said she has had to learn to speak up.
"I have had to learn to speak up, but I never feel I have to prove myself to anyone. I am who I am. I like myself and I am confident in my delivery," she said, "I believe in taking charge of my life and not leaving it to external forces to determine my day-to-day happiness or who I ultimately want to become."
She continued, "I am not competitive; I'm simply ambitious. It's something I fight within myself to challenge the 'me' to become better tomorrow than today," she concluded.
For more information on TAMIU's celebration of Women's History Month, contact the Office of Public Relations, Marketing and Information Services at 956.326.2180, email prmis@tamiu.edu or visit TAMIU's   Diversity, Inclusion and Equity website at  www.tamiu.edu/diversity