TAMIUMarq
Your one-Stop For All Things MARQ
What is Marq?
Marq (formerly Lucidpress) empowers TAMIU departments to create professional promotional materials quickly and easily choosing from a vast collection of templates already branded with our marks and style. It's used to create brochures, flyers, newsletters, posters, booklets, and presentations. It is user-friendly and similar to Canva, but better because users have instant access to all University brands/logos, fonts, photos (that you can also download), etc. Marq is also conveniently linked to the Campus Print Shop. Marq enables the University to better maintain the TAMIU brand.
ACCESSING MARQ
Want to request our services, but you don't have access to Marq? Check out our list of TAMIU Marq contacts across campus.
TRAININGS
New user or need a refresher for yourself? Check out our trainings below for a more in-depth look.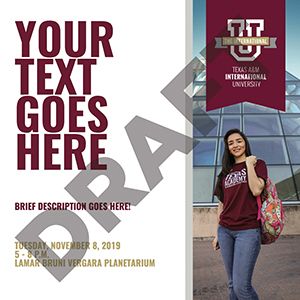 TAMIU Facebook Posts 1 Template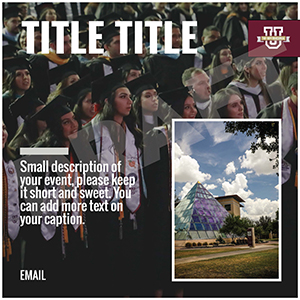 TAMIU Facebook Post 2 Template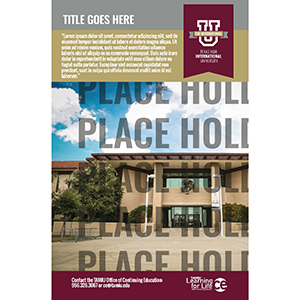 TAMIU Half Letter Flyer Template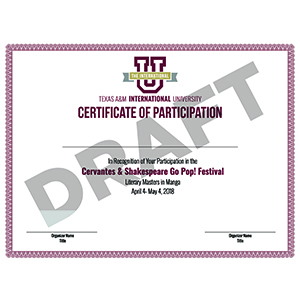 TAMIU Certificate Template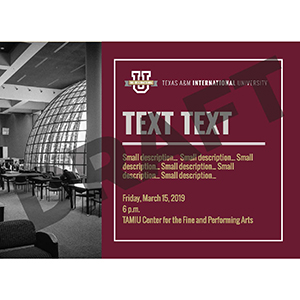 TAMIU 7x5 Invitation Template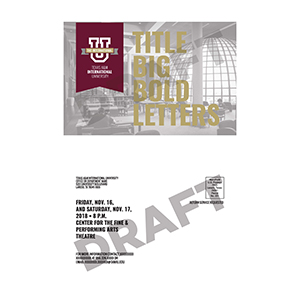 TAMIU 5.5x8.5 Postcard Template
Contact Our TAMIUMarq Team Today
The quickest way to reach our dedicated TAMIUMarq team is by email.
For all inquiries and requests, email: