STEM Alliance Week
Suspended until further notice
Continue to visit this website for any updates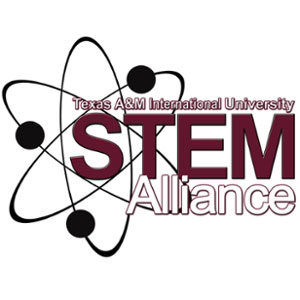 A week-long series of educational and community events aimed at promoting Science, Technology, Engineering and Mathematics (STEM) fields is happening at Texas A&M International University (TAMIU) as part of the 11th Annual STEM Alliance Week, Feb. 24 – Feb. 29. 
Congressman Henry Cuellar, (D-TX-28) in collaboration with TAMIU, is hosting the annual event designed to encourage Hispanic students to consider careers in STEM fields. The TAMIU STEM Alliance brings together a collaborative network of educators, business partners, and affiliates that foster an interest in STEM careers to build-up future STEM professionals. 
A message from Congressman Cuellar:
One of my top priorities is to increase awareness of the Science, Technology, Engineering, and Math (STEM) fields of study throughout my congressional district. STEM Alliance is a six-day series of events designed to expose Laredo and surrounding area high school students, as well as their teachers and counselors, to STEM fields of study and career opportunities. Last year, over 500 students had the opportunity to participate in mathematics and engineering workshops, listen to first hand to the accomplishments of an astronaut, as well as meet with government agencies and private-sector corporations with interest in STEM field graduates.
STEM Alliance is a unique opportunity in Laredo to motivate our young students to explore careers in STEM fields. Today, nine out of the ten fastest-growing occupations require degrees with significant scientific or mathematical training, yet less than eight percent of all people of Hispanic descent who live in the United States are majoring in STEM fields. Thanks to the STEM Alliance, we have been able to help change this by connecting hundreds of young students interested in STEM fields with STEM affiliated organizations, companies, and speakers.  It has been exciting to watch the STEM Alliance event grow bigger and expand the opportunities of the youth in our community.