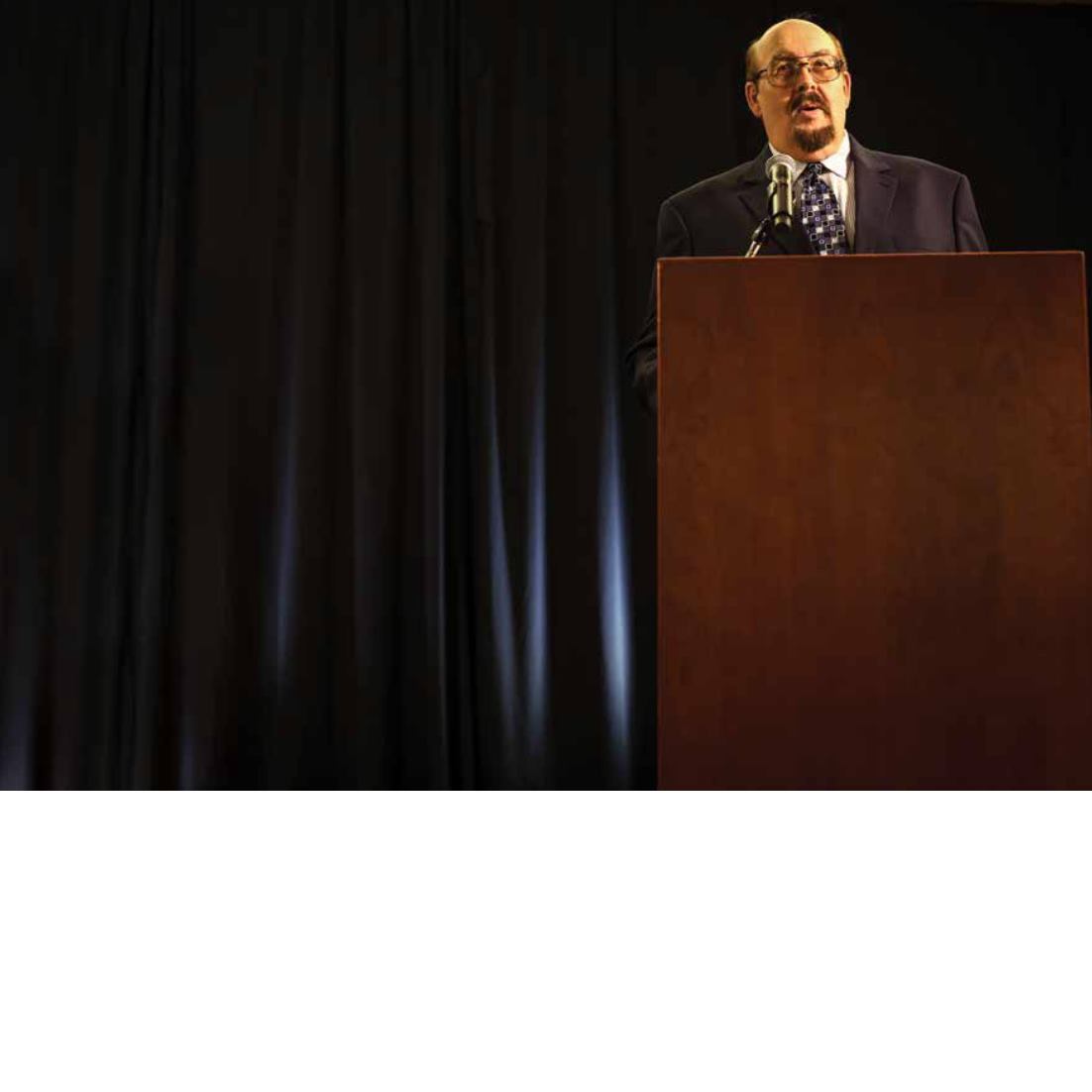 This November, Dr. Pablo Arenaz became a part of
TAMIU's history. He's now the sixth president of the University
as affirmed by The Texas A&M University System Board of
An acclaimed research scientist who's secured over $34
million in research grants, he's a tireless advocate for minority
participation in science and research. He'll also be the first to
tell you that it's highly unlikely anyone's childhood dream is to
become a university president…but he quickly reminds that
change only happens through leadership.
His short-, mid- and long-term vision for the future of
the University includes breaking ground for a new academic/
laboratory building, adding new doctoral degrees in criminal
justice, humanities and education, and transforming TAMIU from
a comprehensive master's institution to a doctoral institution
that's a national higher education destination.
Dr. Arenaz provided some fascinating insight and
perspective as he takes on the role of TAMIU president.
How would your grade school teachers have
described you?
My teachers would probably have described me as
smart, but undisciplined… someone who talked constantly. I
remember my fifth grade teacher describing me to my parents
as a "walking encyclopedia."
What was your first job?
My very first job was as a paperboy for the
North Las Vegas
Valley Times
, but I'd say my first real job was a box boy and
bagger for a grocery store.
Getting to Know TAMIU's Sixth
President: Dr. Pablo Arenaz
How would you describe your childhood in
Las Vegas?
Although growing up in Las Vegas might seem unusual, my
childhood was pretty normal.
When did you know you wanted to be a
scientist?
For as long as I can remember, I have had a curiosity
about how living things work…at 12, my parents gave me a
microscope and I spent a lot of time looking at pond water
and marveling at different life forms. I credit my love of science
to my high school biology class and a great instructor – Virgil
Sestini – who brought biology to life.