Office of the Provost and VP for Academic Affairs
Menu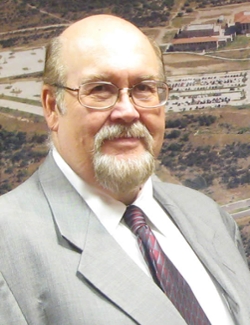 Dr. Pablo Arenaz
Provost and Vice President for Academic Affairs
Welcome to the Division of Academic Affairs at Texas A&M International University! With more than seventy academic programs offered at the bachelor's master's, and doctoral levels, TAMIU has something for everyone. And with the newest campus in Texas, TAMIU provides a setting of extraordinary natural and architectural beauty that is conducive to learning, exploration, and discovery.
As TAMIU provost and vice president for Academic Affairs, I serve as the university's chief academic officer and also its chief student affairs officer. The Division of Academic Affairs comprises three colleges and one school: the College of Arts and Sciences, the College of Business Administration, the College of Education, and the Dr. F. M. Canseco School of Nursing. In recognition of the importance of its programs in nursing and health sciences, TAMIU will soon establish a College of Nursing and Health Sciences.
Also housed within Academic Affairs are the divisions of International Programs, Student Success, Student Affairs, and Institutional Effectiveness and Planning. Each of these units has a unique role to play in the creation of a vibrant campus community of scholarship, learning, and success.
In addition to the programs it provides for its residential and commuter students, TAMIU has a growing number of programs offered at remote sites within the region and around the world. With specially-designed programs serving teachers in Pearsall and Carrizo Springs, Texas, as well as business professionals in China and the Middle East, TAMIU takes seriously both its regional and international missions.
Please take a few minutes to learn more about TAMIU's unique programs and opportunities, and if you have any questions, please do not hesitate to call, e-mail, or just stop by. We're committed to your success.


Phone: 956.326.2240
Fax: 956.326.2239
Location: Killam Library 329