Army Branches
Officer Branches & Specialties
When you graduate from college as an Army ROTC Cadet, you will earn the rank of Second Lieutenant. Your career as an Officer will be just beginning, and you'll find a variety of interesting Officer career fields in the Army. Below is a brief outline of the Army branches: (All pictures have a LINK)

COMBAT ARMS

Infantry
The backbone of the Army's fighting strength, Infantry Soldiers and units defend our country by using a variety of weaponry.

Armor
The Armor branch of the Army encompasses Soldiers and units that use heavily armored weaponry, vehicles and machinery in land combat and combined-arms organizations.

Field Artillery
This branch includes all the Soldiers and units that function as fire support in combat situations. Soldiers in this area provide support to those Soldiers using rockets, missiles and cannons.

Air Defense Artillery
This branch employs Soldiers and units used in air-defense artillery. They support combat operations against enemy aircraft and missile attacks.

Aviation
This branch is made up of Soldiers and units who use planes and helicopters to support combat maneuvers. They also provide combat service support to transport Soldiers and equipment during missions.

Corps of Engineers
The Corps of Engineers provide the Army with expertise in combat engineering on the battlefield. They are responsible for constructing almost everything used in the field or on an Army post.

---
COMBAT SUPPORT

Signal Corps
The Signal Corps provide and manages signal support for the entire command. This includes all communications, visual information, and record management and publication services.

Military Police Corps
The Military Police Corps perform a broad range of protection and safety operations for the entire Army.
Military Intelligence Corps
The Military Intelligence Corps are responsible for all intelligence gathered or learned during Army missions. It provides timely and accurate knowledge to support commanders.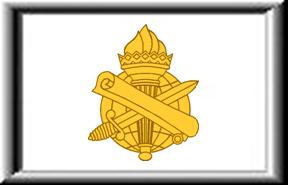 Civil Affairs (Reserve Component Only)
Civil Affairs supports special operations and conventional forces across all operations by conducting civil administration and other duties.

Chemical Corps
Chemical Corps support the Army's nuclear, biochemical and chemical operations. Its goal is to minimize the effect of the enemy's use of chemical weapons.
---
COMBAT SERVICE SUPPORT

Adjutant General's Corps
The Adjutant General's Corps manage the Army's personnel and postal systems.

Finance Corps
The Finance Corps are responsible for purchasing all equipment and services, managing vendors and balancing the Army's military budgets.

Transportation Corps
The Transportation Corps are responsible for all transportation services within the Army, including the movement of troops and equipment.

Ordnance Corps
The Ordnance Corps support the development, production and acquisition of weapons systems, ammunition and missiles.

Quartermaster Corps
The Quartermaster Corps provide food, fuel, water, general supplies and many other services in support of Army Soldiers.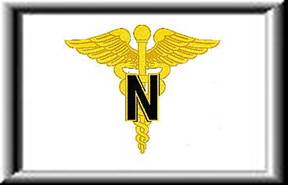 Nurse Corps
The Nurse Corps provide nursing leadership and quality nursing care, both in peacetime and during contingency operations, within a professional military system and in support of the mission of the Army Medical Department.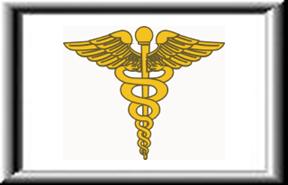 Medical Service Corps
The Medical Service Corps provide highly skilled and dedicated leaders who perform the clinical, scientific, administrative, command and support services essential to efficiently and effectively manage a quality, world-class health care system in support of the Army.
Other special areas of the Army that you can possibly qualify for are the following:

Chaplain
Chaplains represent over 100 faith groups; provide comprehensive religious support to soldiers and their families in war and peace. Chaplains must possess a baccalaureate degree and three graduate years of professional study in theology. They must also be endorsed to serve as Army chaplains by their denominations, churches, or other recognized ecclesiastical endorsing agents.

Judge Advocate General's Corps
The Judge Advocate General's Corps provides legal services for the Army and its soldiers. Judge advocates serve as prosecutors and defense attorneys for criminal trials under the Uniform Code of Military Justice. To become a judge advocate you must be a graduate of an American Bar Association (ABA) accredited law school and admitted to practice before the highest court of a state or federal court.

Special Forces

The "GREEN BERETS" need we say more! To be eligible you must be a male officer with 3-7 years of active federal service, conditionally selected by an annual board, be an advanced course graduate, volunteer for airborne and Special Forces training and meet stringent physical requirements for assessment and training. The day you find yourself free-falling through the night sky from 25 thousand feet or infiltrating from 120 feet below the ocean surface, you'll know you're part of the United States' most elite unit--the Special Forces.