Posted: 2/24/22
TAMIU Music and Friends Master Performer Series Concert Presents International Artists in Concert

Three internationally recognized artists  will perform as part of Texas A&M International University's (TAMIU) Music and Friends Master Performer Series Concert Program Friday, March 4 at 7:30 p.m. at TAMIU's Center for the Fine and Performing Arts Recital Hall.
Concert performers will feature Dr. Yu-Mei Huang, TAMIU associate professor of Music on violin, and two invited guests from the School of Music at the University of Tennessee Knoxville, Dr. Miroslav Hristov, professor of Violin, and Dr. Chi-Long Hu, Sandra G. Powell Endowed Professor of Piano.
The Concert is free and open to the public, however, donations will be accepted at the event.
The evening's program includes interpretations of works by  Brahms,  Carlos Gardel (arranged by John Williams), Fritz Kreisler, Sergei Rachmaninov, Niccolò Paganini, Franz Liszt and Pablo de Sarasate.
An outstanding soloist and chamber musician, Dr. Yu-Mei Huang has appeared as both a violinist and a pianist in the U.S. and Asia. After finishing her basic education in her native Taiwan, Dr. Huang came to the U.S in 1997 and received her BM and MM degrees in Violin Performance and Conducting at Florida International University. Dr. Huang pursued doctoral work on a full scholarship and teaching assistantship at the University of Miami, where she was both the concertmaster and associate conductor of the UM symphony Orchestra. In 2005 she earned her D.M.A. in violin performance and made Laredo her home, serving as a full- time faculty member at Texas A&M International University and concertmaster of the Laredo Philharmonic Orchestra (LPO).
In 2012, she was promoted to TAMIU Associate Professor. In addition, she is a frequently featured soloist with the LPO, having performed the Mozart Double Concerto in 2006, Mozart Violin Concerto No. 4 in 2009, the Butterfly Violin Concerto in 2010, and Vivaldi four season concerto in 2018. At TAMIU, she teaches Music Fundamentals, Theory, Aural Training, Conducting and all string-related classes. In addition to her regular teaching assignments, Dr. Huang launched the "International Chamber Music Festival," an annual recital presenting TAMIU music faculty performers along with other international artists.
Violinist Miroslav Hristov was hailed by Fanfare Magazine for his "razor sharp technique" and a "full  palette of tonal colors." He presents master classes and performs extensively throughout the United States, Europe, Latin America, and Asia. As a soloist and chamber musician, he has performed in several international festivals and concert series,  including the Musical Treasures series in Carnegie Hall, the Interharmony International Music Festival in Arcidosso, Italy, the Sofia Music Weeks International Festival, the Balabanov House Music Days, the Big Arts Concert Series in Florida, and the Fredell Lack Series in Houston, TX. Hristov was First Prize winner of the International Violin Competition "Dobrin Petkov," and a prizewinner for the MTNA Collegiate String Performance Competition.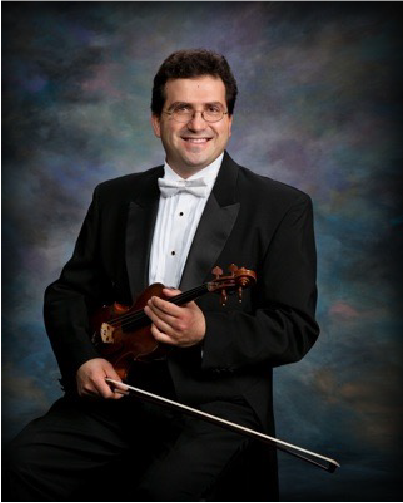 Dr. Miroslav Hristov
He has recorded for Centaur Records, Romeo Records, Blue Griffin Records, the Divine Arts Record label, Bulgarian National Radio and WUOT Knoxville. His recordings are broadcast on NPR stations across the United States and abroad. As part of the internationally-acclaimed Kaleidos Duo with pianist, Vladimir Valjarevic, Hristov's recordings and performances have received rave reviews from The Strad Magazine, Fanfare, DUMA (Sofia, Bulgaria), and Lucid Culture (New York).
Hristov is also founder and director of the University of Tennessee's Ready for the World Music Series, which brings renowned artists to perform and talk about musical styles and literature from diverse regions around the world, emphasizing each region's contribution to western classical music.
Dr. Chih-Long Hu's performance career was launched after receiving honors including the Taipei National Concert Hall Arising Star, the Chi-Mei Artist Award, and prizes from the Mauro Monopoli International Piano Competition in Italy, the Concurs International De Piano D'Escaldes-Engordany in Andorra, the Takamatsu International Piano Competition in Japan, and San Jose International Piano Competition in California.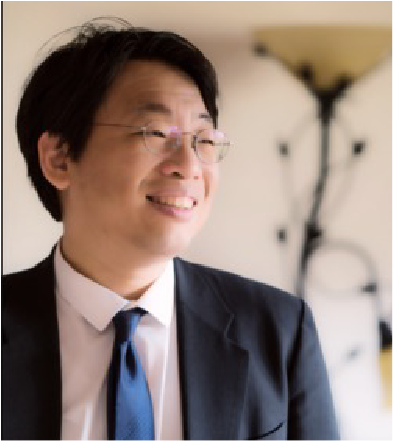 Dr. Chi-Long Hu
An active performer, Hu performs extensively in Asia, Europe, and America appearing as a concerto soloist, recitalist, and chamber musician. He is the recipient of the UT Chancellor's Excellence in Teaching Award, and "Teacher of the Year" by Tennessee, Knoxville, and Appalachian Music Teachers Associations. Hu received his D.M.A. from University of Michigan, master's degree from Taipei National University of the Arts, and a bachelor's degree in Civil Engineering from National Taiwan University. He is a Steinway Artist.
For more information, contact Elizabeth Jones Rubio, director, Events and Operations for Fine and Performing Arts, at elizabeth.rubio@tamiu.edu or 326.2646, or visit offices in the Center for the Fine and Performing Arts, room 217.