The winning essays were selected by TAMIU administrators and instructors. Special thank you to our judges: Dr. Conchita Hichey, Dean of the Office of University College; Virginia Watkins, Instructor; Lilia Patricia Cantu, Instructor; Ann Hoey, Instructor; and Monica Thorpe, Instructor. 
--------------------------------------------------------------------------------------------------------------------------------
Essay Contest Details
Registration for the 2015 Essay Competition is now closed.
Thank you for participating!!!
The Deadline for 2015 will be 11:59 PM Central Standard Time, May 3, 2015

All Essays should specifically address one of the following TOPICS:
1) Describe a circumstance, obstacle or conflict in your life, and the skills and resources you used to resolve it. Were you successful? What lessons did you learn from this experience? How has GEAR UP IV helped you with your goals?
2) What are Three Major ways you have contributed to your community where you have shown leadership or initiative and what difference do you want to make in the world? How has GEAR UP IV helped you with your goals?
3) Considering your lifetime goals, discuss experiences you are proud of and how your current and future academic and extra-curricular activities might help you achieve your goals. How has GEAR UP IV contributed towards meeting your goals?

RULES AND GUIDELINES:
1. Essay should be 1000-1500 words in length.
2. Essay must be submitted between April 15, 2015 and 11:59 PM Central Standard Time, May 3, 2015.
3. Submit your Essay using the following link: Essay_Competition. Only the first 500 essays will be considered. Registration is now closed!
4.All essays must be the original work of the student whose name is listed on the submission form. Plagiarism will result in immediate disqualification. All sources, including articles you have written, must be cited.
5. Attach a copy of your original work in English on the designated topic, which should include a comprehensive list of sources consulted. You must write on one of the topics provided; essays on other topics will not be accepted. Please title your essay.
6. Do not place your name or your school's name on any of the pages of the essay. Only the registration form should include this information.
7. Essays MUST be submitted in Microsoft Word (.doc or .docx) format. Essays submitted in any other format will not be considered.
8. Your essay will be disqualified if it does not meet the requirements or is submitted after the submission date of 11:59 PM Central Standard Time, May 3, 2015.
9. Student must be a current TAMIU GEAR UP IV student (10th Grade) and must have proper documentation to travel within the U.S.
10. You will be notified if you are the winner in May or June 2015. The names of winners will be posted on GEAR UP IV Social Media website and at the School's GEAR UP IV Office.
11. Submission of essays constitutes permission for TAMIU GEAR UP IV program to post, reproduce and/or print winning essays on different media, including social media.
12. Your essay will become the property of the TAMIU GEAR UP IV Program once it is submitted, and will not be returned.
13. The decisions of the judges are final. See Essay Rubric.
14. Student must participate in a PSAT Boot Camp during Summer of 2015 and/or during Academic Year 2015-2016 at their school when available.
Thank you for your essay submission and good luck!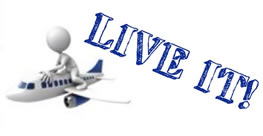 PRIZES
1st. Place
Trip to San Francisco, CA to participate in the 2015 NCCEP/GEAR UP Youth Leadership Congress on July 18-23, 2015 (10 Students).
2nd. Place
Ivy League Tour : Harvard University, MIT, Brown University, Yale University, Princeton University among others on August 9-14, 2015 (30 Students).
3rd. Place
Out of State Tour - UT, Baylor, University of Oklahoma, University of Tulsa, University of Arkansas (Texas, Arkansas and Oklahoma Tour) on August 3-6, 2015 (100 Students).
2015 Essay Competition Rubric
ESSAY (60 PTS). See Essay Rubric.

PSAT Scores (20 PTS)

ACT Scores (10 PTS)

Qannection usage (5 PTS) - Minimum 2hr in 2015 Spring Semester.

Followed Guidelines (5 PTS).
Total Possible Points: 100 PTS.
Essay Rubric
 

12

9

6

3

Development

Ideas presented in the essay are well-developed but not wordy; analysis is clearly and fully  supported; cogent examples are provided; the essay leaves no questions unintentionally unanswered

Most analysis and ideas are satisfactorily developed.  Examples are usually provided where appropriate.

 

Development is inconsistent; some ideas are left unaddressed.  Little analysis, few examples  provided

Development is thin and spotty.  Ideas are not supported by analysis or examples

Organization

The essay is thoughtfully and effectively organized; its organization may or may not be of a recognizable "standard" but it works to effect the purpose of the essay

While the essay is clearly, even carefully organized, its structure may not be the most effective presentation of the material

The essay has a recognizable, perhaps formulaic, organization, but the structure bears no obvious relationship to the purpose of the essay

The essay is not clearly organized.

Je ne sais quoi

This essay made me say "Wow"

The essay made me say "pretty cool"

The essay made me say "okay"

The essay made me say "Boring"

Style

The essay exhibits a perhaps distinctive written style   whose diction and tone are clearly suited to the purpose of the essay.

The voice is academically or professionally appropriate, but not necessarily tailored to the essay.

 Diction and tone are unsophisticated and inappropriate.

"The first reason is…"

Mechanics

While it may not be mechanically perfect, the essay contains no distracting mechanical errors

The essay contains a few distracting mechanical errors (in usage, spelling, punctuation, etc.)

The essay has several distracting errors that interfere in the communication of ideas

The paper is riddled with errors that impede understanding
GEAR UP IV Community


Funded by the U.S. Department of Education