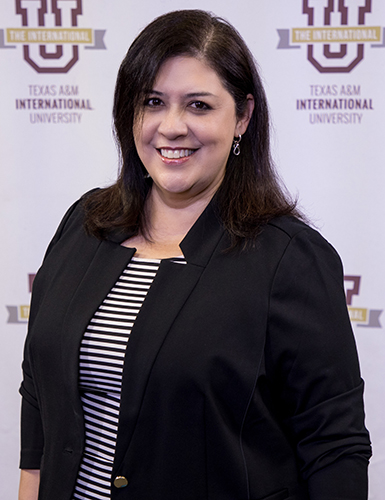 Rosalinda García
Vice-President for Student Engagement
Oversees:
Welcome to the Division of Student Engagement! We're thrilled to have you on campus!
Our Division is made up of various offices that support our students and promote connection, personal growth, and wellness.  We believe that a college education is more than lectures and labs. College is about relationships, learning about yourself and the world around you. That's why we're committed to providing programs and resources to help you do just that.
One of the most important things you can do as a college student is to connect with someone or something on campus. Research shows that doing so can help you succeed academically and live a happier life. Connecting can look different for everyone.
We're dedicated to providing opportunities to build relationships with large groups of people, or with individuals (for the more reserved types like me) that can guide, support, and celebrate you. Don't pass up the opportunity to connect on the court, in the office, or at the Student Center. This college experience will only show up once for you. Show up for it -- and make the most of it. Don't leave anything on the table!
About Me
At the end of my freshman year in college, a friend suggested I run for secretary of the Student Government Association (SGA). I declined but was persuaded by all the perks that came with the post. #Freefood. I was somehow elected and served as secretary and ultimately president.
My involvement with SGA led to many wonderful experiences. I got to spend a summer in Italy, intern in Washington, D.C., and was awarded a Laredo Rotary Club Fellowship which took me to New Zealand for a year. (Ask me about it!)
All of those experiences culminated in a full scholarship at Columbia University in N.Y.C. where I did my graduate work. So much more has happened since then… but it all started with me agreeing to run for SGA.
The same opportunities exist for you at TAMIU. Come for the food, the great people, or the laughs. It doesn't matter. Just come.
Connecting with the TAMIU community will change your life.
Rosalinda García


Phone: 956.326.2953
Location: Student Center 224