Virtual Lecture Series on Diversity
"Diverse Cultures, Diverse Humanities" is a seven-part virtual speaker series sponsored by Humanities Texas and hosted by Texas A&M International University. Spring 2022 events will take place in the evenings at 7 PM Central (8 PM Eastern) and are free and open to anyone who is interested in joining—just register for the event and you will receive all necessary information. Your questions are welcome and you will have the opportunity to interact with our speakers if time permits. Keep an eye on this page for more information.

Spring 2022 Lecture Series Lineup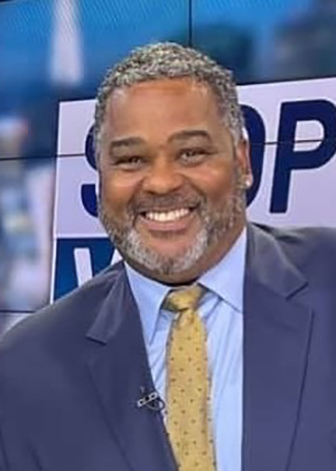 Dr. Lorenzo M. Boyd
Date: Thursday, February 10, 2022, 7:00 p.m. CST
Dr. Lorenzo M. Boyd is a nationally recognized expert in police-community relations and an authority on urban policing. Dr. Boyd currently serves as the Stewart Professor of Criminal Justice and Community Policing at the University of New Haven. He formerly served as the university's Vice President for Diversity & Inclusion and former Director of the Center for Advanced Policing. His 14 year service as a deputy sheriff in Boston informs his 20-year career in higher education. He effectively translates research and theory into practice, making him a sought-after consultant, trainer, and speaker for departments and communities across the country.
Dr. Gretchen Sullivan Sorin
Date: Thursday, February 24, 2022, 7:00 p.m. CST
Dr. Gretchen Sullivan Sorin is Director and Distinguished Service Professor at the Cooperstown Graduate Program, a training program for museum curators, educators, and directors that is part of the State University of New York College at Oneonta. She is also a Fellow of the New York Academy of historians. Dr. Sorin holds a B.A. degree from Rutgers University in American Studies, an M.A. in Museum Studies from the Cooperstown Graduate Program and a Ph.D. from the University at Albany in American history. For the past 20 years Sorin has worked to broaden representation in the museum field for underrepresented groups. She is the recipient of the Katherine Coffey Award from the Mid-Atlantic Association of Museums, the Thurgood Marshall Unity Award from the Oneonta NAACP, the Philip Jones National Ephemera Society Fellowship Research Award, the State University of New York Chancellor's Research Award, and the Chancellor's Award for Research and Creative Activities. In 2006 she was named to the rank of Distinguished Service professor.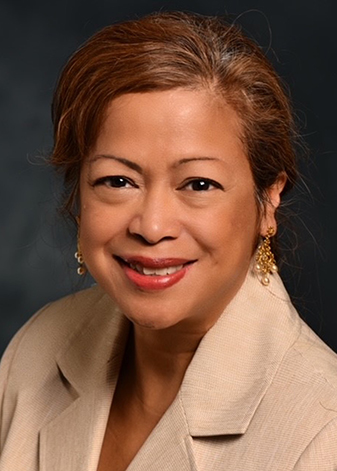 Angelica Docog
Date: Thursday, March 10, 2022, 7:00 p.m. CST
Angelica Docog has been appointed by the Board of the Polish Heritage Center at Panna Maria Foundation as the first Executive Director of the Polish Heritage Center. She is the former executive director of the Institute of Texan Cultures, the university museum of The University of Texas at San Antonio (UTSA), March 2012 to June 2020, and she is the first female, and Asian-Latina to lead the Institute of Texan Cultures. Highly respected by peers in museum sciences and administration, educator, researcher, and museum administrator, Angelica uses these skills in her work in public history, education and community engagement. Angelica is committed to providing educational opportunities on American cultural history, and the role the material culture and historic sites in shaping the historical narrative for the public to better understand history. Angelica a member of the board of directors of the San Antonio Women's Chamber of Commerce, Philippine American Chamber of Commerce, and Bexar County Historical Commission. Angelica is also a member of the Catholic Charities Refugee Advisory Board. In addition, Angelica was the co-chair of the City of San Antonio's Tricentennial History and Education Committee. Angelica is a past member of the Smithsonian Institution Affiliates advisory board and past chair of the Latino Committee of the American Alliance of Museums and the Asian Pacific Committee of the American Alliance of Museums.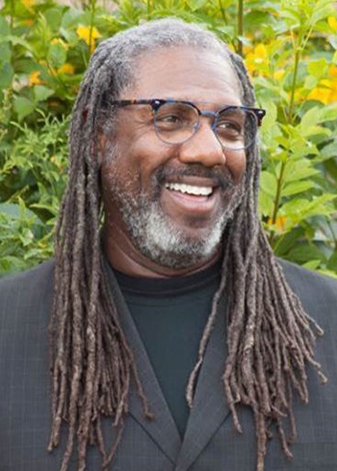 Dr. Neal A. Lester
Date: Tuesday, March 22, 2022, 7:00 p.m. CST
Dr. Neal A. Lester is Foundation Professor of English and Founding Director of the multiple award-winning Project Humanities initiative at Arizona State University. With expertise in African American literature and culture, Dr. Lester has authored or edited seven books and myriad essays and chapters on topics ranging from the race and gender politics of hair, Black masculinities, and African American folklore, to Toni Morrison's children's books. In addition to his publications on ntozake shange, Alice Walker, Sapphire, and Zora Neale Hurston, Dr. Lester has done pioneering work on the Nword, having created and taught the first college course on the Nword in the US. His expertise on cultural appropriation, on everyday lessons in privilege and bias, and on humanities and entrepreneurship is nationally and internationally recognized. His expertise has led to interviews on CNN, USA Today, Good Morning America, The Special Report with Reva Martin, and The Chronicle of Higher Education. He has lectured in Ghana, Pakistan, China, Mexico, Italy, and Korea. Also an award-winning teacher and popular radio guest, moderator, and panelist, Dr. Lester is editor of a forthcoming collection on global social justice, to be published in 2023 by the Modern Language Association, and guest editor of the special issue of Humanities on the topic of "African American Children's Literature." In January 2022, Dr. Lester received Arizona State University's inaugural Dr. Martin Luther King, Jr. Servant-Leadership Faculty Award, an accolade that follows other such MLK recognitions from the City of Tempe (AZ), the City of Phoenix (AZ), the City of Paradise Valley (AZ).
---
Fall 2021 Lecture Series Lineup
The first three events, all sharing a thematic focus on issues related to diversity in the humanities, took place in the Fall 2021 semester:
On September 16th, Caribbean and Hispanic literature specialist and Syracuse University professor Dr. Silvio Torres-Saillant spoke about "Racist Violence as Civilization in the Americas since 1492".

On September 30th, acclaimed South Texas writer ire'na lara silva spoke about "Art and Transformation: the Stories that that Shape Us".

On October 14th, two accomplished TAMIU professors—Dr. Irma Cantu and Dr. Abigail Meert—spoke about "Women in the Developing World."
All three talks took place in the evenings at 7 PM Central (8 PM Eastern).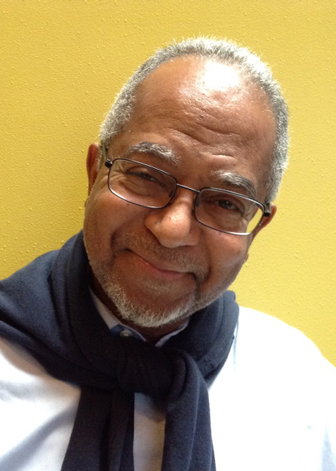 Professor of English and Dean's Professor of the Humanities at Syracuse University
Date: Thursday, September 16, 2021, 7:00 p.m. CST
Dr. Silvio Torres-Saillant, Professor of English and Dean's Professor of the Humanities at Syracuse University, has headed the Latino-Latin American Studies Program and served as William P. Tolley Distinguished Teaching Professor in the Humanities at his school. His books include Caribbean Poetics (1997; 2nd ed. 2013), El tigueraje intelectual (2002; 2nd ed. 2011), Introduction to Dominican Blackness (1999; 2nd ed. 2010), An Intellectual History of the Caribbean (2006), Diasporic Disquisitions: Dominicanists, Transnationalism, and the Community (2000), and El retorno de las yolas: Ensayos sobre diáspora, democracia y dominicanidad (1999; 2nd ed. 2019). Co-author with Ramona Hernandez of The Dominican Americans (1998) and of The Once and Future Muse: The Poetry and Poetics of Rhina P. Espaillat (2018) with Nancy Kang, he has co-edited volumes in Caribbean, Dominican, and Latina/o Studies.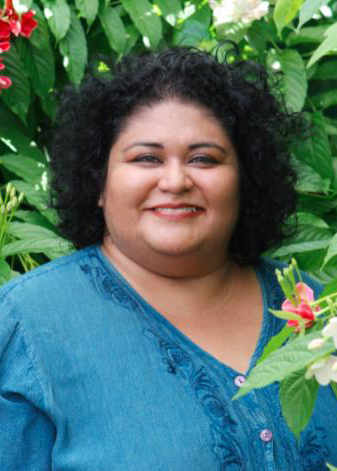 Author
Date: Thursday, September 30, 2021, 7:00 p.m. CST
ire'ne lara silva is the author of four poetry collections, furia, Blood Sugar Canto, CUICACALLI/House of Song, and FirstPoems, two chapbooks, Enduring Azucares and Hibiscus Tacos, and a short story collection, flesh to bone, which won the Premio Aztlán. She and poet Dan Vera are also the co-editors of Imaniman: Poets Writing in the Anzaldúan Borderlands, a collection of poetry and essays. ire'ne is the recipient of a 2021 Tasajillo Writers Grant, a 2017 NALAC Fund for the Arts Grant, the final Alfredo Cisneros del Moral Award, and was the Fiction Finalist for AROHO's 2013 Gift of Freedom Award. Most recently, ire'ne was awarded the 2021 Texas Institute of Letters Shrake Award for Best Short Nonfiction. ire'ne is currently working on her first novel, Naci, and a second collection of short stories titled, the light of your body.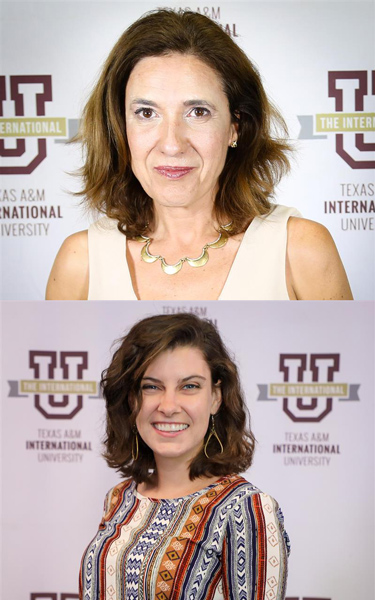 Drs. Irma Cantu and Abigail Meert
Associate Professor of Mexican and Colonial literature at Texas A&M International University (TAMIU); Assistant Professor of History at TAMIU
Date: Thursday, October 14, 2021, 7:00 p.m. CST
Irma Cantú is Associate Professor of Mexican and Colonial literature at Texas A&M International University. She has published numerous articles and essays on travel writing and Orientalism in journals in the United States, Mexico, and Europe. She has contributed to several volumes of literary and cultural criticism, such as Materias dispuestas: Juan Villoro ante la crítica, edited by José Ramón Ruisánchez and Oswaldo Zavala (Candaya, 2011), Colonial Itineraries of Contemporary Mexico, edited by Oswaldo Estrada and Anna M. Nogar (University of Arizona Press, 2014), and Los oficios del nómada. Fabio Morábito ante la crítica, edited by Sarah Pollack and Tamara Williams (UNAM, 2016).
Abigail Meert is an Assistant Professor of History at Texas A&M International University. Her research focuses on the study of conflict and society in East Africa, looking specifically at how East African political leaders have constructed and asserted their legitimacy since independence. She received her Ph.D. in History from Emory University in 2019. Her research has been supported by numerous grants and fellowships, including a TAMIU University Travel Grant, a Fulbright-Hays Doctoral Dissertation Research Abroad award, and multiple Foreign Language and Area Studies summer fellowships.
This event is made possible in part with a grant from Humanities Texas*, the state affiliate of the National Endowment for the Humanities. For more information, contact Dr. Adam Kozaczka at 956.326.3300 or adam.kozaczka@tamiu.edu

*Any views, findings, conclusions, or recommendations expressed in this speaker series do not necessarily represent those of Humanities Texas or the National Endowment for the Humanities.