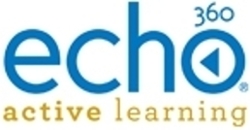 What you can do
Echo360 has a solution for every teaching style. Whether you want to flip your classroom,
teach a distance course or help students with unique learning needs,
the choice is yours. Open up a new world of learning and remember why you started teaching in the first place.
Flipped Classroom
Capture, share and assign your first flipped classroom recording in less than an hour.
Student Engagement
Add polls, quizzes and other activities to your presentations and watch participation soar.
Course Replay
Easily record instructional videos that students can watch anywhere, anytime.
Distance Learning & MOOCs
Connect students and instructors beyond the four walls of the classroom and around the world.
Learning Analytics & Indicators
Flag hot spots, see who's participating and identify struggling students well before exam time.
Accessibility
Make sure your instruction is accessible to all students with disabilities or special learning needs.
For more information or a demonstration of how ECHO360 can benefit you and your students,
please contact an eLearning Coordinator email or the Instructional Technology Video Specialists email.