Posted: 6/18/20
TAMIU Offers Extensive Online Tutoring Services, Showcases Student Tutors

Students enrolled at Texas A&M International University (TAMIU) can still receive valuable tutoring services from the comfort of their homes through online tutoring and supplemental instruction sessions.
Offered through TAMIU's University Learning Center (ULC), enrolled students can sign up for an online tutoring appointment at go.tamiu.edu/ulc-check-in. Tutoring services are currently available Monday through Thursday, 9 a.m. – 6 p.m. and Fridays, 9 a.m. – 5 p.m.
From there, students will be able to use the TAMIU Net Check In app that allows them to check-in from wherever they are. The app is currently available on iPhone and Android phones, as well as an online web-check in.
After downloading the app or accessing the web-based check-in, students are prompted to enter their information, including name, phone number, student ID and current email, and choose a tutoring subject. After the check-in, tutors email a Blackboard Collaborate link to begin an online tutoring session.
Sessions work best on a computer with access to a camera, speakers and microphone.
Several tutoring subjects are available including Accounting, Biology, Calculus, Chemistry, College Algebra, Economics, Physics and more.
Also, students have a chance to meet their tutors and learn more about them during an upcoming Meet Your Peer Tutor video campaign featured on ULC's social media accounts. 
Upcoming featured tutors include Airam Bernal, Andres Marcos, Eduardo Solano, Ismael Arroyo, Jerry Martínez, Joey Peña, Jose Bernal Brosig, Kathia Gloria, Madison Guerra, Melissa Marchan, Omar Ramírez, Orlando Berumen, Oscar Martínez, Paola Ortega, Pradip Sah, Prakash Aryal, Ramon Treviño, Reynaldo Vielma, Rogelio García, Selina Balderas and Virgina Sotelo. 
Videos will be featured twice a week on Monday and Wednesday, beginning June 22 and throughout the summer leading up to the first day of classes. Check out the video series by visiting them on Facebook at https://www.facebook.com/txamiu.ulc/ and on Instagram at https://www.instagram.com/txamiu.ulc/
Several robust online-only offerings are currently being offered by various campus departments and offices, ranging from online workouts, virtual workshops, self-care guides, and more. For a full listing, visit www.tamiu.edu/tamiutogether.
For more information, contact the University Learning Center at 956.326.2723, email ulc@tamiu.edu or visit https://www.tamiu.edu/uc/ulc/index.shtml
Registration for Fall 2020 is now underway.  An online catalog containing a list of all undergraduate, graduate and doctoral degree programs is at http://catalog.tamiu.edu
TAMIU ranks 5th in the nation among the 100 Most Affordable Public Schools with the Highest Return on Investment (ROI), according to ranking authority Great Value Colleges. U.S. News and World Report's 2020 Edition of its popular Best Colleges guide ranks TAMIU as the second highest-ranked Texas public university in its Best Regional Universities West category and the highest-ranked regional campus of the Texas A&M University System.
As part of its response to the COVID-19 pandemic, TAMIU's campus is closed only to the general public. Entry to campus continues for students, faculty, staff and those having legitimate reasons to be on campus. Online and virtual services at the University continue, practicing all CDC Guidelines on gathering, masking and social distancing and with most staff working remotely.  Office hours are subject to change and it is recommended that phone or email contact be made first to determine the office's schedule of operation.   An online directory is here.
The University's dedicated COVID-19 website is updated regularly and includes information on office schedules and services, an expansive FAQ, quick links, student resources, official information resources and much more.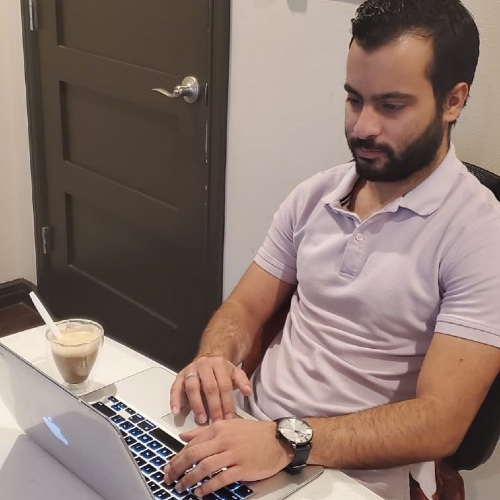 ULC tutor Andres Marcos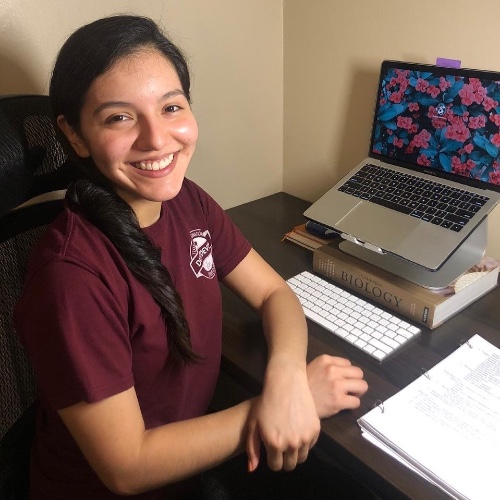 ULC tutor Melissa Marchan