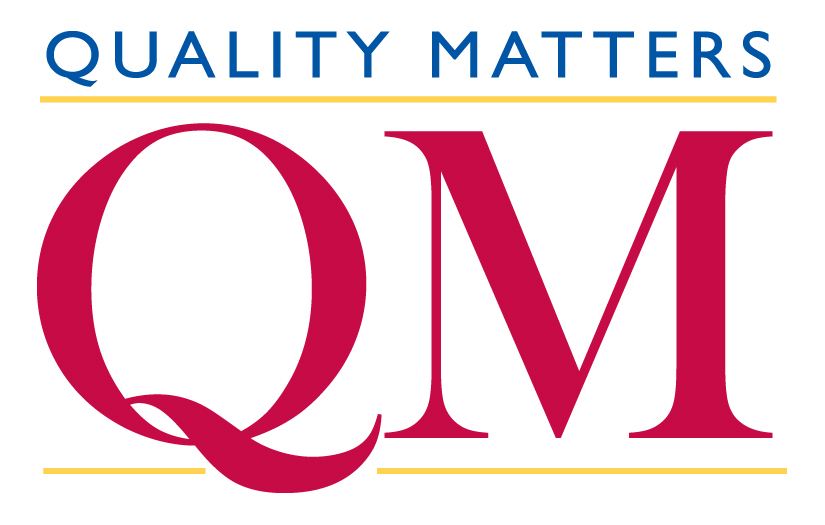 Texas A&M International University (TAMIU) academic and administrative policies reflect a commitment to maintain the quality of distance education courses and programs. In 2011, the Distance Education and Instructional Technology Committee (DEITC) at TAMIU was created to review and recommend procedures for online course development, quality standards, and evaluation mechanisms. TAMIU became a Quality Matters program subscriber at the beginning of the 2011-2012 school year.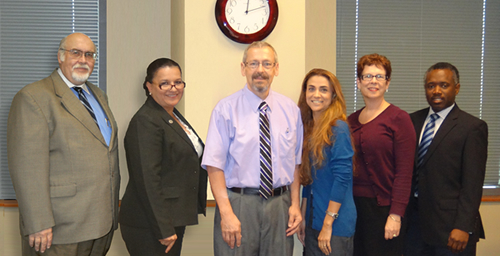 Photo taken from luncheon of inaugural TAMIU peer reviewers.
From left to right: Dr. Pablo Arenaz, Dr. Patricia Abrego, Dr. James Norris, Dr. Claudia San Miguel, Dr. Whitney Bischoff, Dr. Leebrian Gaskins.
Explore QM at TAMIU
Click the Quality Matters topic icons below for more information:
Development Process of Online Courses at TAMIU
For information on course development at TAMIU, click the following icon:
Office of Information Technology
Instructional Technology & Distance Education Services
Killam Library, Room 259
Phone: (956) 326-2792
Fax: (956) 326-2299
E-mail: elearning@tamiu.edu