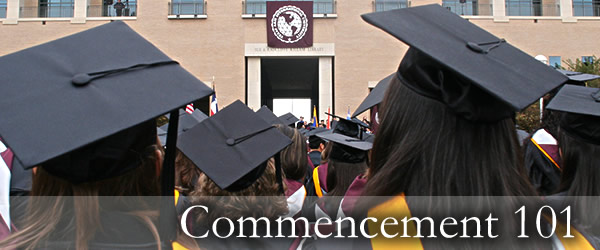 Fall 2010 Commencement Speakers
Speaker for Ceremony I - A.R.Sanchez, Jr. School of Business
David Winfield Killam
Killam Industries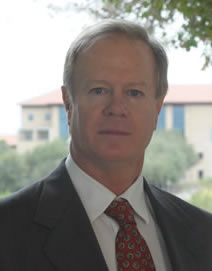 David Winfield Killam is the son of the late Radcliffe Killam and Sue Spivey Killam. He is a graduate of the Taft School in Watertown, CT, The University of Texas and Texas Christian University.
Long involved in the oil and gas business and real estate development, he maintains active ranching interests in the Killam "Ortiz Ranch" in Webb County and the Killam Freer Ranch in Duval County.
He is manager of Killam Management, L.C.
In addition to the provision of the 300 acres of land that is home to TAMIU, the Killam Family has generously supported campus construction projects, program enhancements, endowed faculty chairs, student scholarships and athletics development.
              He is actively involved in civic and social organizations that reflect the diversity of his interests, including membership or officer service in the Texas Order of Saint Hubertus, the Laredo Development Foundation, the Laredo Manufacturers Association and the Young Presidents' Organization.
            His professional affiliations include membership or Board/officer service for the Texas Oil & Gas Association, Texas and Southwestern Cattle Raisers Association, Laredo Chamber of Commerce, Texas Independent Producers and Royalty Organization, All American Wildcatters, the Caesar Kleberg Wildlife Research Institute (Texas A&M University -Kingsville), Sigma Beta Delta, Texas A&M International University Chapter, Webb Soil and Water Conservation District #337, M. D. Anderson Cancer Center Board of Visitor, and TAMIU School of  Business Administration Advisory Board.
            He is past recipient of the State Wildlife Conservation Award, Chamber of Commerce Business Person of the Year Award (2007) and was named Laredo Gateway Rotary Paul Harris Fellow in 2009.
            He is married to Hayley Killam and has two children, Radcliffe Killam II and David Winfield Killam, Jr.
To read Mr. David W. Killam's speech, click here.
Speaker for Ceremony II - College of Education / College of Nursing & Health Sciences
Renato Ramírez
International Bank of Commerce - Zapata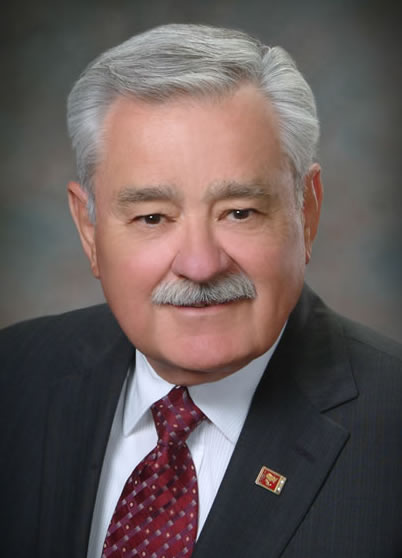 As president of the fastest-growing bank in South Texas, IBC–Zapata, Renato Ramírez has been a partner and supporter of commercial growth in his service to IBC customers since arriving in Zapata in 1983. His leadership in a variety of civic organizations and projects has also established Ramírez as an important participant in the progress of the Zapata and Starr communities in general.
Prior to joining IBC–Zapata at its founding more than 28 years ago, Ramírez applied his expertise in International Finance in Laredo where he managed foreign loans to México under the Export/Import Bank program. His thorough knowledge of all areas of banking is enhanced by over 10 years of teaching finance at University of Tennessee in Knoxville, the former-Laredo State University and Louisiana State University in Baton Rouge, where he also served as associate dean of LSU's Escuela Bancaria Superior de Centro-America. During those years, he was also a consultant to the Tennessee Valley Authority on the impact of banking practices on regional economic development.
His personal impact on regional development beyond his banking leadership includes a very generous philanthropic heart. He has constructed a golf course for the community, made significant donations to an orphanage in Ciudad Mier, México, and to Laredo's Mary Help of Christian School, Harmony Academy of Science and Sacred Heart Orphanage.
He has also established a scholarship endowment at Texas A&M International University that has assisted over 25 students from Zapata to date. He has contributed to the Tejano Capitol Monument, the National Hispanic Institute, and has made significant donations to the Zapata Boys and Girls Club. Martin High School recently inducted him as a Tiger Legend. Laredo Community College awarded him a Meritorious Service Award. He has also served on various State boards.
To read Mr. Renato Ramirez's speech, click here.
Speaker for Ceremony III - College of Arts & Sciences
Shirley S. González
Guadalupe and Lilia Martínez Foundation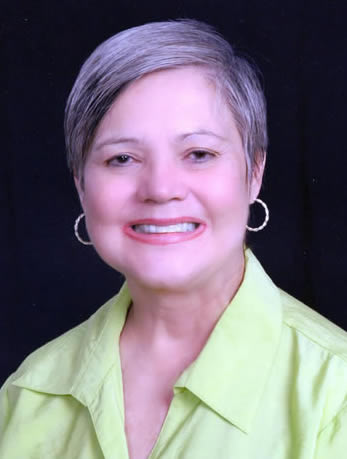 A native of Laredo, Shirley Sandlin González is the daughter of Larry and Mary Sandlin and graduated from Ursuline Academy.  Shirley received both her Bachelors Degree and her Masters of Arts Degree in Humanities from The University of Texas at Dallas.
Upon the passing of her uncle, Guadalupe Martínez, in 2006, she became president of Board of Directors of the the Guadalupe and Lilia Martínez Foundation. Her uncle and her aunt, Lilia, created the Foundation in 2001 as a continuation of their community-based efforts to provide assistance to Webb and Zapata county citizens.
Shirley is a charter member of the Foundation, having served as Secretary from 2001 until 2006.  Under her leadership the Board of Directors now provides funds to 43 qualifying organizations in both counties in the areas of health care, education, community assistance, religious assistance and the arts.  Since its inception, the Foundation has contributed over $10.5 million to aid citizens of Webb and Zapata counties. The Foundation has provided critical funding support for student Study Abroad Programs, including the University's "Reading the Globe" Program.
She is married to Bob González. The couple has three children: Rob, Marc Christian and Ana Sabrina.  They proudly have nine grandchildren ranging in ages from two years to 15.
To read Ms. Shirley S. González's speech, click here.