Allow Career Services to: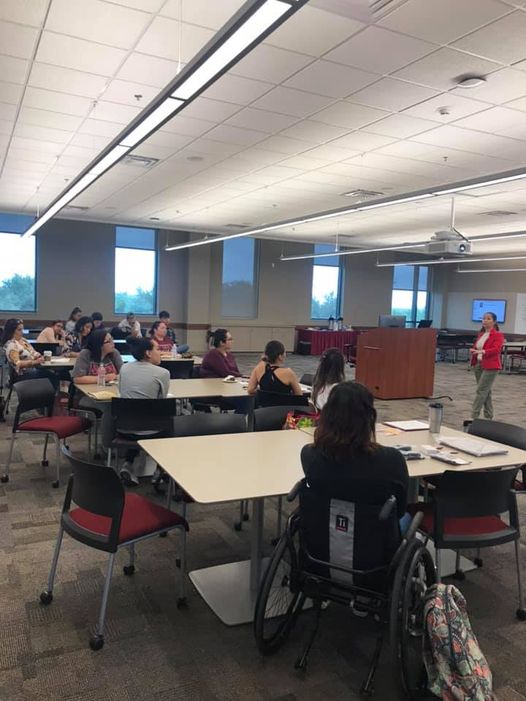 Plan a career-related workshop
for your class
If an emergency arises and you must cancel class, let us be your "substitute" teach.  Our team can take your class over for the day and your students will be given tips on resumes, interviewing and finding a job. All you have to do is click on the Request Career Services- Class Workshop and complete the form 7 days in advance. A career advisor will contact you to discuss and confirm the details. While this does depend on availability, be sure that Career Services will do the very best to accommodate your needs.

Advertise job, internships,
and special programs
Send us a description with the contact information, so we can advertise it on our Handshake Online Job Board and social media sites.
Email: careerservices@tamiu.edu
Phone Number: (956) 326-4473

Career counsel your students
 Refer your students to our office for a career counseling appointment. Tools used may include the MBTI (personality type test), Strong Interest Inventory (SII), and information from our Career Resource Center/Career Cafe.
Email: careerservices@tamiu.edu
Phone Number: (956) 326-4473
Assist you with a letter of reference for a student or alumni
Before you provide a letter of recommendation, please ensure that you have the student's permission by completing the following consent form:
Recommendation/Evaluation Authorization and Waiver
Career Services would like to share this resource with you from our national organization, the National Association of Colleges and Employers (NACE). This is a guide to assist you as you begin to receive reference letter requests and provide letters for our graduates. 
The Faculty Reference Letter Packet has three sections:
WHAT CAN A FACULTY MEMBER SAY OR WRITE?

Reference letters are like performance letters for our students
Make sure the information is disclosed to individuals who need to know

TIPS FOR PROVIDING REFERENCES

Obtain consent from the student and discuss the type of reference you can provide (general vs. glowing)
Adhere to FERPA and DO NOT provide any information regarding educational information unless you have consent from the student.
Document all the information you release to the employer(s)

SAMPLE REFERENCE LETTER

To be used as a guide
Great resource for adjunct faculty or other faculty and staff members who will be providing reference letters for the first time
Thank you again for assisting our students on their pathway to the success of their chosen career.
 We look forward to working with you in providing classroom presentations and/or workshops for your students.
---
Office of Career Services
Student Center 114 • Monday - Friday 8 a.m. - 5 p.m.
956.326.4473 • careerservices@tamiu.edu 
Sign up for future events, career fairs, and apply for on-campus employment!
TAMIU Handshake