Success Stories
WE WOULD LOVE TO HEAR FROM YOU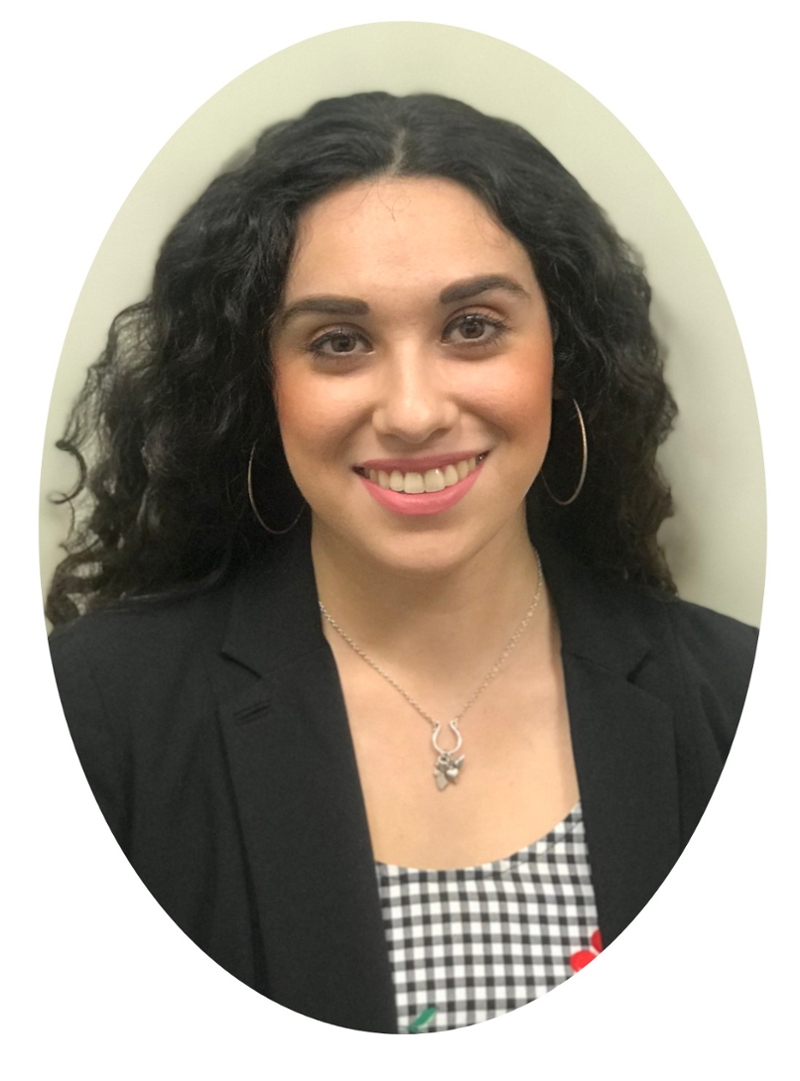 Lydia Hernandez
What will your position be? 
I will be a Pathways Summer Intern.

What will you be doing in your position?
In this position, I will be serving people in several ways. I will be renewing their social security cards, interviewing them, answering their questions, and explaining the policies, processes, and procedures of social security. Overall, I feel I will be helping them in a positive way.

What would you say most motivates you to do what you do?
Serving the people is what most motivates me. I am happy that I will be able to help by educating them about their benefits. I am also motivated by the idea of being able to provide good customer service and contribute to a positive work environment with my coworkers.

How did TAMIU Career Services assist you in your professional development?
At first, Ms. Ruby Rodriguez told me about an assessment that Career Services offered for students who needed some guidance; I was on a different career path and did not feel it was for me. I went to see Ms. Wheeler and took Mayer's Briggs assessment and the response was that I would do well in a social environment related to government or human resources. As Ms. Wheeler was reading the responses to me, I thought, "oh yes I do like that type of environment, I can see myself in that." I went on to complete an internship at the District Office with Senator Judith Zaffirini where I really liked the policies and procedures and saw myself continuing in a similar field. Once I was done with that, I thought, "what can I do related to this?" and my response was "Social Security." I felt I could continue to serve people and more importantly, people of my community in a place like this.

What advice would you give to students?
There are moments when you may think that the career path you chose is the only one for you. It happened to me; I never thought or saw that there were other careers suited for me, but if you do not like it, there are other options for you if you take the time to look and find your qualities and strengths. Also, never give up; life has challenges but always stay motivated and positive to be able to succeed in life.
Is there anything else you would like to share?
My brother would say to me, "good things come to those who wait" and while I believe that, I also believe that you have to do your part in order to bring those blessings and opportunities closer to you.

Robert novido
What position will you hold? 
I will be a contract development intern with FedEx in Memphis, Tennessee.
How long will your internship be?
This internship will last a total of 10 weeks, my orientation start date is June 3, 2019, and my end date is August 9.

Can you give me a brief overview of what to expect?
I will actually be creating designs and creating collateral for a specific department in order to increase sales, such collateral includes podcasts, videos, and flyers.
What would you say most motivates you to do what you do?
What most motivates me is the fact that the things that I design and create directly impact the people that I am helping. Whether it is creating a design or brand for an organization, knowing that the things that I am producing are directly impacting them. It empowers me when they get to say, "Hey, they've created this flyer and a lot of people showed up to our event", or "He did this and now our organization looks more professional than it was before." Just knowing that I am able to help people directly or as an organization is what motivates me.
What role did The Office of Career Services play as you prepared for this career?
I actually came and took a test my freshman year, trying to see what field I should go into, and it was crazy because my results were art direction and marketing. During my freshman year, I didn't really know what I wanted to do and that assessment helped me see what I am good at and what my strengths are. Ms. Wheeler really helped me elevate my resume by teaching me the kinds of statements and skills I should include in order to stand out. She also helped me feel more confident when it came to the recruitment process and guided me toward the companies that best fit my interests. Finally, she helped me make a decision from various offers that I had at one moment and showed me how to consider and analyze the pros and cons of all of them.
What advice would you give to our students?
One piece of advice that I would give students would be to not hold back. This institution has given me so many opportunities, and it has opened so many doors for me.  I was interested in a corporate internship because I want to inspire students. Being able to say that I am a TAMIU student who will be interning with students from Ivy League schools and larger institutions is very encouraging for me, and I hope for others as well. Another interesting fact is that I was awarded the internship as the only student from Texas; in a way, I placed TAMIU on the map and I believe other TAMIU students can achieve the same. From a pool of 19,481 student applicants, 190 were selected, and I was part of the 1%. I encourage any TAMIU student to go out there and dare to be themselves and try new things.
Final words, anything you would like to add?
Believe in yourself, be confident and know that you can do this too. I am an individual who is a minority in Laredo. I am Asian and I felt that all the cards were stacked against me, but just know that hard work does pay off in the end. We are in such a great position by being a growing institution because we are the ones who get to make history, and we are the ones who make the most impact.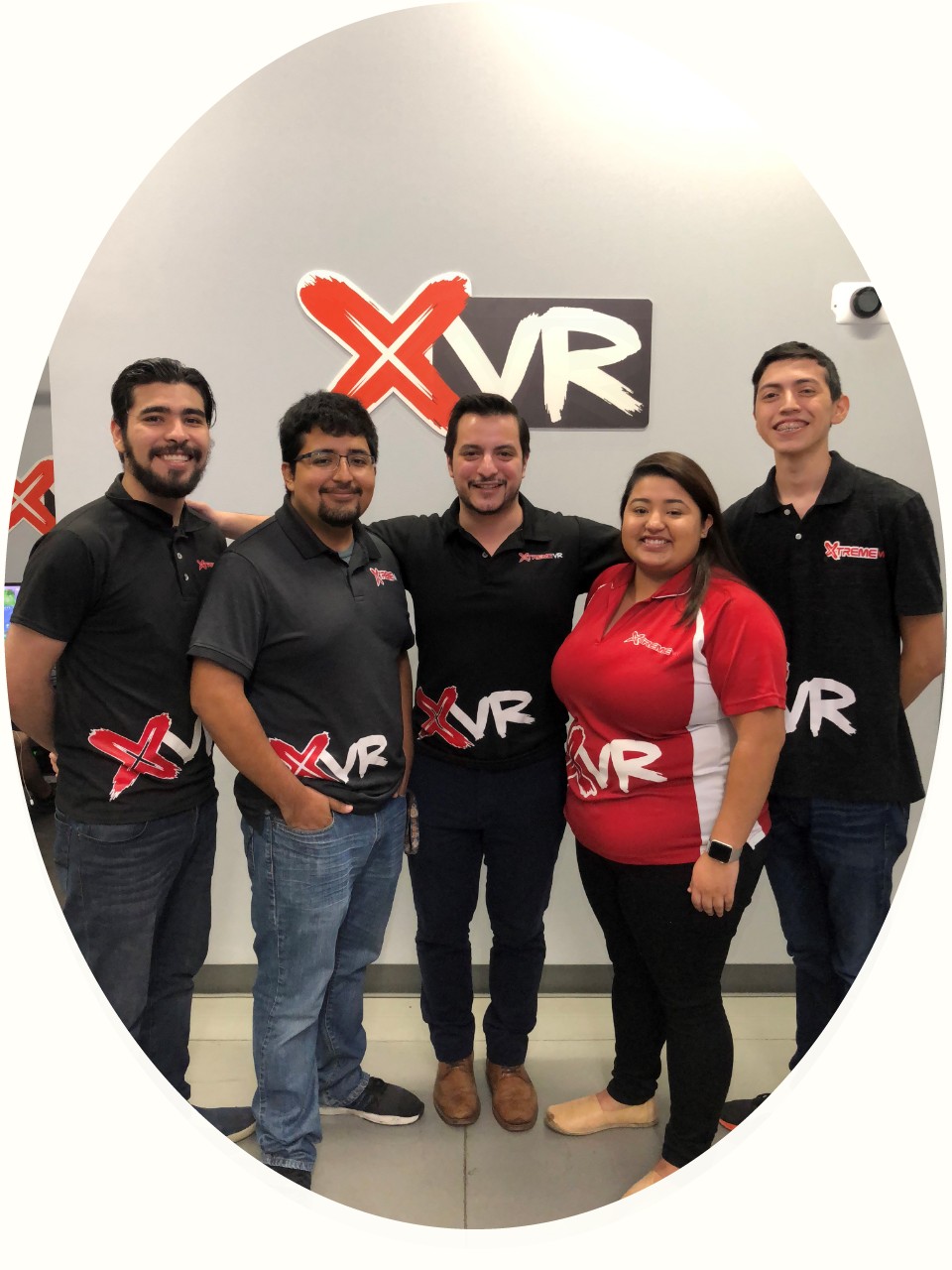 XtremeVR
From left to right on the group photo: Mario, Alex, Roger, Amanda, Cesar
Hi, my name is Mario Candiani, and I am an undergraduate soon to be graduate in two bachelors, Psychology and Marketing both at Texas A&M International University. My strengths consist of being resourceful in order to get things done. Great customer service knowledge and creativity. The core of my contributions consists of reaching to the customers and making them aware of the amazing experience they have been missing before knowing of Xtreme VR. I join the team of Xtreme VR because it offered me the opportunity to use and practice my skills in marketing while being me finishing my school.
Hi, my name is Alex Aleman; I am an undergraduate at Texas A&M International University working towards a bachelor's degree in systems engineering, so that I may later expand to a master's degree in both electrical and mechanical engineering. I am 23 years old with a passion for new technology, and I chose to join Xtreme VR because it revolved on the currently evolving industry of virtual reality. I am grateful to work here being that this gives me an opportunity to develop virtual reality games and learn first-hand what is new in the industry.
Hi, my name is Amanda Aleman I am an undergraduate at Texas A&M International University working on a Bachelor's degree in Management. I would say that my greatest strength is my experience within the business. After having worked at XtremeVR for more than 1 year, there is not much I haven't seen and can't handle. I joined the team because I love working with kids and seeing everyone's smile and reaction from trying the virtual reality games we have.  I was promoted to General Manager a few months from being hired. I look forward to creating an amazing atmosphere at the store where everyone can be able to have fun with friends and family.
Hi! My name is Cesar Macias; I am an undergraduate at Texas A&M International University working on a Bachelor's degree in early education, and I work at this great place called Xtreme VR. I am what most people will call a nerd or dork, so you can imagine how excited I was when I saw the "Help Wanted" ad. I love all things tech and I am a gamer myself so I am pretty familiarized with all the different little struggles that gamers face every day. I know how to set up live streams, mess with cameras, organize events/tournaments, and come up with different setups that I know gamers would love. I have accomplished things that I never imagined I would do anytime soon. I have set up semi-professional live streams, green screen effects, tournaments and I for sure plan to do some more pretty awesome stuff in the future (keep a lookout for some pretty big events coming soon!) This is just the start! I am excited to be a part of this amazing team and help the community of Laredo experience something out of this world.
Hi, my name is Roger Garcia and I am an Alum of Texas A&M International University with a Bachelor's degree in Finance. As an owner of XtremeVR, I lead a dynamic team of four people that have helped my business flourish. Reading my team's bios, I have realized how much of a reflection of myself I see in them. Each person brings tremendous value in the things we care about: "Friends and families having an amazing experience," "developing the virtual reality industry and working with new technology," and "gamers helping gamers through struggles to better enjoy the passion for it." I am grateful for such an incredible team and I am looking forward to helping potential streamers monetize their passions at XVR. 
---
Office of Career Services
Student Center 114 • Monday - Friday 8 a.m. - 5 p.m.
956.326.4473 • careerservices@tamiu.edu 
Sign up for future events, career fairs, and apply for on-campus employment!
TAMIU Handshake