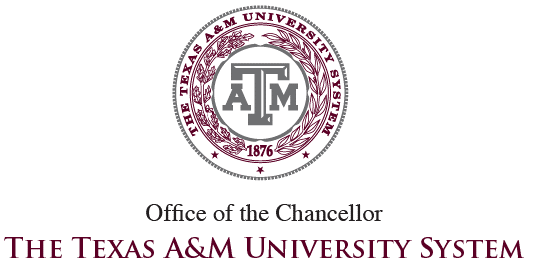 TO:                A&M System Employees
SUBJECT:      Ethics and Compliance Office Resources
The Texas A&M University System (System) is committed to the highest ethical and compliance standards in all operational areas.  Activities undertaken by System faculty, staff, and students should be conducted in accordance with strict ethical principles and in compliance with federal and state laws and regulations, System standards, and other applicable requirements.  We must promote an organizational culture that encourages ethical conduct and a commitment to compliance.
The System Ethics and Compliance Program was established in May 2012 with the approval of System Policy 16.01, System Ethics and Compliance Program by the Board of Regents and my approval of System Regulation 16.01.01, Ethics and Compliance Programs.  On May 4, 2012, I appointed Janet Gordon as the System Ethics and Compliance Officer, reporting directly to the General Counsel, with access to the Board of Regents Committee on Audit and myself.
The Risk, Fraud, and Misconduct Hotline is independently operated and available 24 hours a day, 7 days a week by calling 1-888-501-3850.  There is also a link on the bottom of all System websites.  The hotline is a telephone and web-based reporting system operated by a third party vendor that provides a way to anonymously report instances of misconduct.
If you have any questions related to the Ethics and Compliance Program, please contact Janet Gordon, System Ethics and Compliance Officer, at 979-458-6008 or by email at janetgordon@tamus.edu, or your institutional compliance officer.  For further information, including a list of the System Compliance Officers, please visit the System Ethics and Compliance website at http://www.tamus.edu/legal/ethics-and-compliance.
---
Office of Compliance
Killam Library, Room 159
5201 University Boulevard
Laredo, Texas 78041
Email: MonicaP.Robledo@tamiu.edu
Telephone: 956.326.2856
Facsimile: 956.326.2359