---
The Lamar Bruni Vergara Planetarium is pleased to announce that we will be resuming public programs beginning on Wednesday July 14nd, 2021. We will be presenting our exciting, family-friendly public shows on Wednesday afternoons, Friday evenings, and one Saturday afternoon a month which will be on July 24th. We are also taking reservations now for our thrilling and engaging group shows for every age group and fun hands-on activity sessions to extend and apply concepts learned for school groups. See our Group Visits webpage for details and click on the Reservation Form link to request a group show. Monitor our website and our Facebook page for the latest information on the public shows offered and the dates and times.
Until we re-open in July, you can go to the "On-Demand" page of our website and take a virtual guided tour of constellations, planets, and other magnificent objects in the current sky. You can also request an emailed link to view a currently posted full-length free planetarium show and watch fascinating virtual presentations about astronomy and other topics of interest at your convenience. We look forward to welcoming you back to the Lamar Bruni Vergara Planetarium very soon. For more information please call the planetarium at 956-326-3128 - Planetarium Director
---

Watch live as NASA's Perseverance Rover lands on Mars on February 18, 2021 Live coverage begins at 1:15 P.M.

Watch an epic journey unfold live on Thursday, February 18th beginning at 1:15 P.M. Central time as NASA's Perseverance rover lands on Mars. To reach the surface of the Red Planet, the rover must survive the harrowing seven-minute final phase known as Entry, Descent, and Landing. Only then can the rover – the biggest, heaviest, cleanest, and most sophisticated six-wheeled robot ever launched into space – search Jezero Crater for signs of ancient life and collect samples that will eventually be returned to Earth. Tune in to a live video feed of key landing activities and commentary from Mission Control at NASA's Jet Propulsion Laboratory. To watch this amazing, historic event live, click on the following link: https://www.youtube.com/watch?v=gm0b_ijaYMQ .  It is also available on NASA TV on-line which also has a spanish link.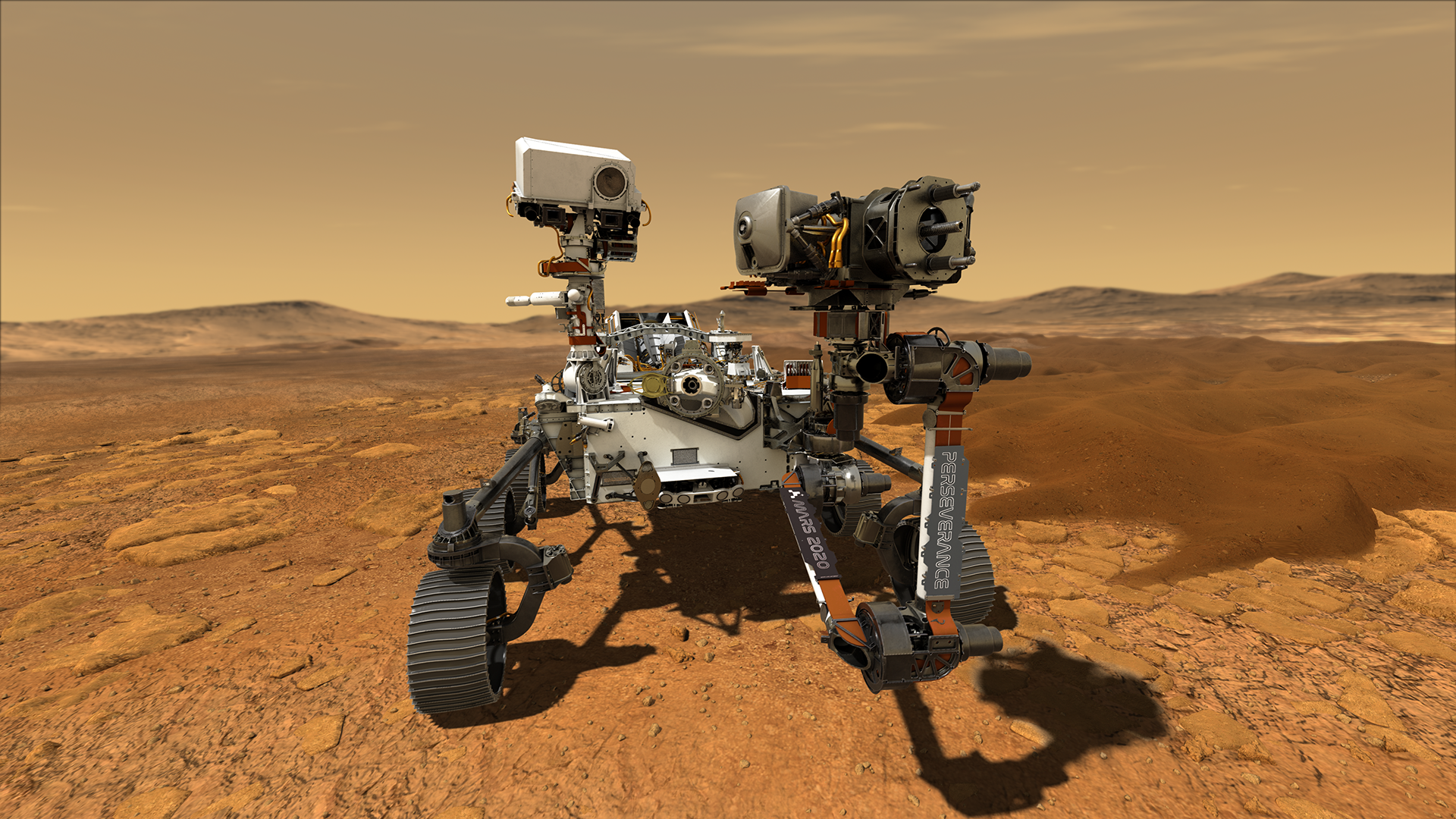 Director's Message
The Lamar Bruni Vergara Planetarium is a community outreach of Texas A&M International University serving the students and public of south Texas.  We live in an extraordinary age of exploration of our universe.  Our goal is to fire the imaginations of young people about discovering the wonders of life on our earth, the wonders of our universe, and the fascinating journey of scientific discovery, encouraging them to pursue careers in STEM areas. We also endeavor to inform and entertain the public with shows featuring many of the fascinating places in our universe that are being discovered every day.  We do this with our state-of-art projection system that immerses our audience, surrounding them completely with a spectacular audio-visual extravaganza.  Come explore the universe with us at the speed of imagination!
TAMIU's Amazing Planetarium: A Virtual Tour
Enjoy an exciting behind-the-scenes virtual tour of TAMIU's Lamar Bruni Vergara Planetarium. Get a close-up look at the planetarium's state-of-the-art Digistar 5 projection system and the impressive digital technology utilized to project stunning 360-degree immersive video on its large dome, which is housed in an eye-catching glass pyramid with a gold pinnacle. Experience this fascinating video tour!
---
About Us
The Lamar Bruni Vergara Planetarium, named after a Laredo philanthropist, opened to public in April 2005. At that time, it was one of only 14 new-generation Digistar 3 digital projectors in the United States. The 40 foot dome of the planetarium is inside a four-sided glass pyramid topped with a gold leaf pinnacle. The glass pyramid planetarium building is a shining beacon at Texas A&M International University, and is one of the foremost attractions of Laredo. The Planetarium was upgraded in 2014 to a state-of-the-art Digistar 5 projection system from one of the leading planetarium manufacturing companies in the world which can show the view from any part of the known universe.  One of the most sophisticated planetariums in the State of Texas, this system has two 4K digital projectors that display a 360˚ video image on our 40 foot dome that is 8 times the resolution of 1080i HD television. Eight to ten times brighter than the previous projection system, this system immerses the audience in a truly spectacular visual environment with great depth of field and rich colors which has to be seen to be appreciated!  The upgraded 5.1 surround sound system provides an immersive auditory experience, truly making you feel that you are there, whether on an alien planet, deep in space, or somewhere here on earth.
To get an idea what it is like to be immersed in a video show extravaganza at the Lamar Bruni Vergara Planetarium please click on our planetarium commercial link below. 
Contact
Lamar Bruni Vergara Planetarium and Science Center
5201 University Boulevard, Lamar Bruni Vergara Science Center 373A, Laredo, TX 78041-1900
Phone: 956.326.3128 | Fax: 956.326.2459 | E-mail: planetarium@tamiu.edu