A. R. Sanchez, Jr. School of Business
ARSSB History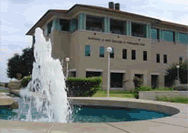 When the university was started, it was named Texas A&I University at Laredo. From 1982 to 1990, all undergraduate and graduate degrees in business were taught and awarded by the Division of Business Administration. The Institute for International Trade served as a research division. From October 1987 to September 1990, the Division of Business Administration also operated the Small Business Development Center. In September 1, 1989, Laredo State University became a member of the Texas A&M University System. In the fall of 1989 the Texas Center for Border Economic and Enterprise Development was started, to serve as the research division for a consortium of universities.

The Graduate School of International Trade and Business Administration officially begun in September 1990. The academic courses were taught by two divisions. The Division of International Trade taught the graduate studies of international trade and international banking. The Division of Business Administration taught all undergraduate business degrees, plus the MBA (General) and the Master of Professional Accountancy (MPAcc). The Office of Executive Development Programs and Industrial Relations was initiated and operated until Fall 1995.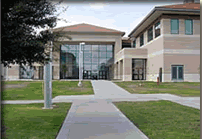 The University name (Laredo State University) was changed to Texas A&M International University in 1993.

In September 1994, the name of the college within the university was officially changed to the College of Business Administration and the Graduate School of International Trade and Business Administration (SSB/GSITBA). Also in September 1994, the Border Trade Institute was initiated. In 2001, the name was shortened to the College of Business Administration (COBA),and in 2008 to the A.R. Sanchez, Jr. School of Business (SSB). The academic units are divided into two Divisions, the Division of International Banking and Finance Studies (accounting, economics, finance, marketing, and business law) and the Division of International Business and Technology Studies (management and management information systems). Each of the two Divisions in headed by a Division Chair.