Ph.D. Program in
International Business Administration
Texas A&M International University
PhD Program in International Business Administration (IB-PhD)
(Approved by the Texas Higher Education Coordinating Board April 22, 2004)
The Program of Doctor of Philosophy in International Business Administration envisions a doctoral-level learning experience that increases the knowledge, skills, and professional ethics of a new generation of business educators and researchers who will function in a diverse, globally competitive environment.
The program of Doctor of Philosophy in International Business Administration is a bi-pillar program where coursework and research in International Business Administration is combined with coursework and research in one of the following functional areas: Accounting, Economics, Finance, Management and Strategy, Management Information Systems, or Marketing.
It is designed to produce scholars who can make significant contributions through research, teaching, and service to International Business and associated fields. The program emphasizes preparing the candidates to understand the complexities of business and its social and international contexts, while developing a specialized expertise and the research skills necessary to continue to expand the body of knowledge concerning international business administration.
Students will receive rigorous training in the discovery, acquisition, creation, extension, application and dissemination of knowledge of international business administration. Graduates of this program will be qualified and motivated to advance the body of knowledge as future college faculty and researches and to expand the frontiers of knowledge through their research, in a global environment.
Our Ph.D. program is open to eligible students who have earned a master's degree in any discipline from an accredited institution. Depending on the master's degree, up to 21 hours of business foundation courses may be required before beginning doctoral level business courses.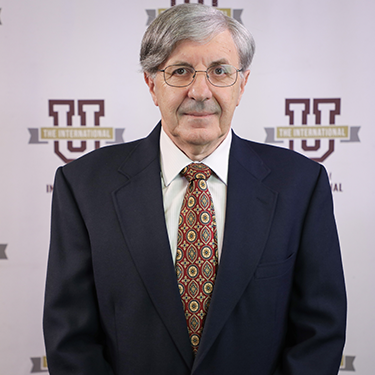 Jorge Brusa, Ph.D.
Professor (FIN)
Ph.D. Program Director
A.R. Sanchez, Jr. School of Business
Texas A&M International University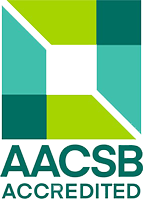 Proudly we announce that the A.R. Sanchez, Jr. School of Business and the Doctoral program were recently reaffirmed by the AACSB. This recognition places us amongst the most select globally. It is our goal to continue the quality of our program, and maintain excellence to continue forming competitive, top quality graduates.
AACSB Accreditation is the hallmark of excellence in business education, and is earned by less than 5% of the world's business programs.
Contact the ARSSB Ph.D. Program
Contact Us
A.R. Sanchez, Jr. School of Business
Phone icon956-326-2480
Fax icon956-326-2479
Facebook iconjessica.lopez@tamiu.edu
Western Hemispheric Trade Center, Room 203
5201 University Boulevard, Laredo, TX 78041-1900