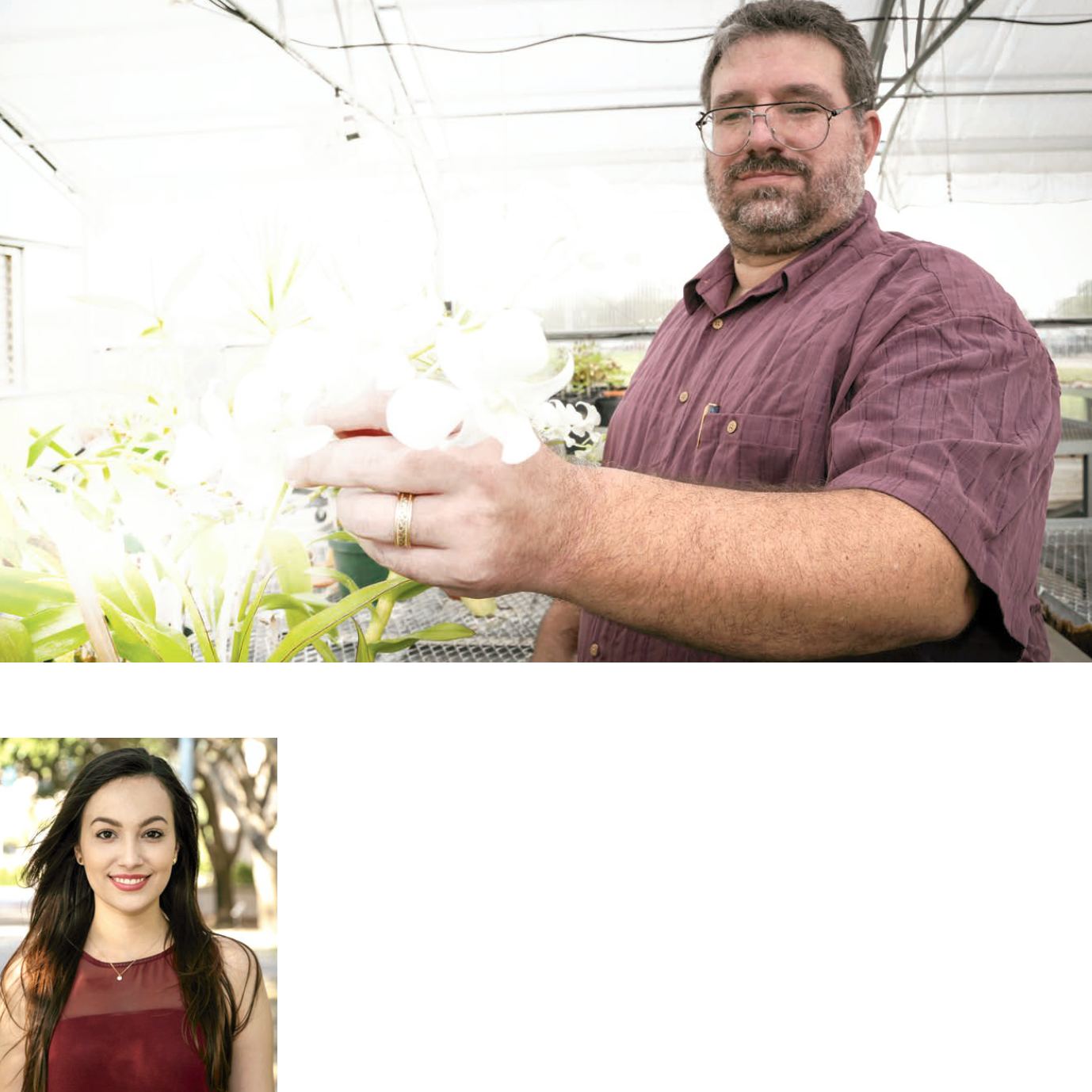 presented her original research at the Midwest Political
Science Conference in Chicago this year.
Zapata presented "The Political Trajectory of Simón
Bolivar from Liberator toTyrant."
Zapata's research focused on Bolivar's trajectory
over time and analyzed whether or not Bolivar possessed
tyrannical ideals that affected his politics later in life.
Dr. Mark Menaldo, Program director, encouraged Zapata
to present at the Conference.
"Lorena's research is an example of the unique cross-
disciplinary approach that the Master's Program encourages
its students to adopt," said Dr. Menaldo.
TAMIU Political Science Graduate Student Zapata Presents at National Conference
Dr. Kidd Faculty Member of the Year
The TAMIU University Honors Program nominated
10 faculty members for University Honors Program Faculty of theYear
and named Dr. Michael Kidd, assistant professor of biology, 2014-2015
University Honors Program Faculty Member of theYear. Dr. Kidd
received a plaque and a stipend to recognize his hard work.
From Kidd's nomination letter : "His dedication to his
students is unparalleled, and his commitment and devotion
to this University and is outstanding… Dr. Kidd is always
available and willing to offer help and guidance,
has gone above and beyond to help
me with my honors coursework,
and works tirelessly for his
students.With Dr. Kidd as my
mentor, I have found my focus…"
We congratulate Dr. Kidd and
all 10 nominated faculty members.
These orchids are part of a collection gifted by the Hastings Family.