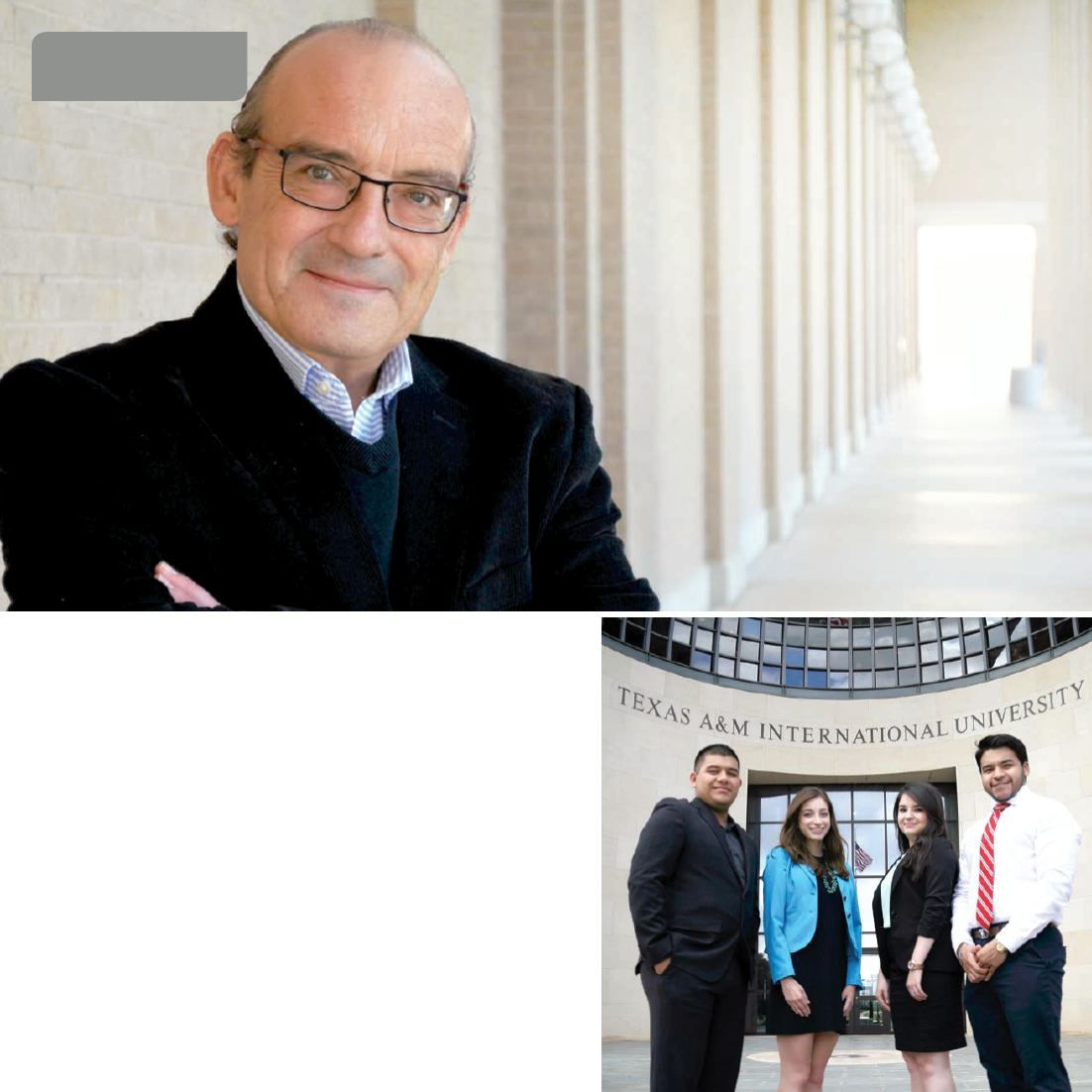 An impressive three TAMIU Spring 2015 graduates and one
Fall 2014 graduate are heading to Law School.
Pictured at right, left to right, Jesús Vigil (BA, '15) earned a
biology degree and is now at the South Texas College of Law. Celia
Villarreal (BA,'15) received her degree in English and attends The
University of Texas School of Law. Amanda Rodríguez (BA, '15)
earned two bachelor's degrees in English and Political Science, and
attends Georgetown University Law Center. Eduardo Mendoza
(BBA, '14) is attending St. Mary's University School of Law.
"Students looking for a career as a lawyer should take
advantage of all the opportunities TAMIU affords them in
preparing and applying to Law School," said Dr. Kimber J. Palmer,
TAMIU instructor and pre-law advisor.
Four TAMIU Graduates Accepted to Law School
TAMIU Prof Named Regents Professor
TAMIU professor and director of English-Spanish programs Dr.
Manuel Broncano-Rodríguez joined an elite academic group when
named a Regents Professor by The Texas A&M University System
The Board established the Regents Professor Award program in
1996 to recognize those who have made exemplary contributions to
their university or agency and Texas.
Dr. Broncano, originally from Spain, joined TAMIU in 2009.
His most recent publication is the acclaimed "Religion in Cormac
McCarthy's Fiction: Apocryphal Borderlands" (Routledge).
"The award means for me a valuable recognition of
the many sacrifices that this career requires, and which
go mostly unseen for the general eye," Broncano
explained, "My daughter Lucia and my son Manuel
well know of the many hours I have deprived them
of my company because of professional duties.This
Dr. Broncano is one of seven TAMIU
professors who have received the Regents
Award since their inception.