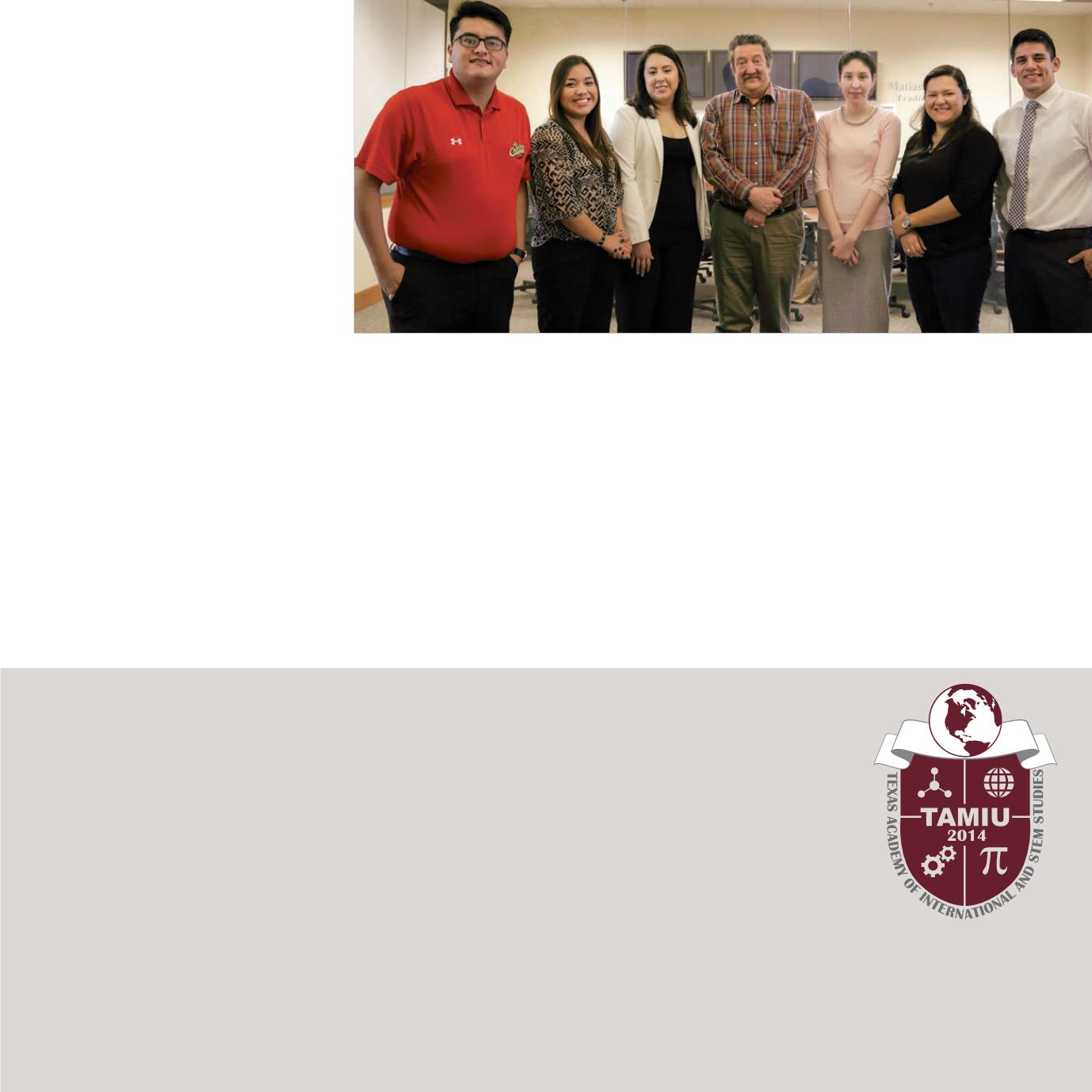 one of the world's leading chicken
chains, is looking for young talent, it's
looking at students fromTAMIU's
A. R. Sanchez, Jr. School of Business.
The fast food giant regularly offers
corporate internship opportunities
TAMIU interns were flown to Atlanta headquarters
this year and provided room and board while garnering
world-class corporate experience.The internship, informally
known as "The Newman Internship with Church's Chicken,"
serves as a pipeline for restaurant industry exploration, and
also showcases the ability of TAMIU students.
The internships take place over a four-week term and,
in some cases, result in full-time career opportunities within
"The goal is to place at least one intern with a full-time
job offer within Church's Chicken," said David T. Newman, a
Laredo-based Church's Chicken franchisee with operations
"The idea is for students to realize that they could
have a career in the restaurant industry and utilize their
business degree in an industry they previously may have
not considered. I want them to open their eyes and see
that there are plenty of opportunities within the corporate
world, with brands like Church's, " Newman added.
Texas Academy STEM Studies Honors First Student Cohort
A group of 40 high school students decided to jumpstart
their University education by enrolling at theTexas Academy of
International and STEM Studies on campus last year.
That student cohort has now celebrated its first year at
the Academy and received numerous awards and recognitions
for stellar academic achievements.The Academy is under the
leadership of Director andTAMIU Independent School District
Superintendent Dr. Patricia Uribe.
At its first Academy Awards Banquet, students were
recognized for Cumulative Credit Accrual Awards, National
Honor Society Induction, UIL Recognition, Medical Brigade
Participation, Reading the Globe, Exemplary Student of the
Year, Student Council, Perfect
Attendance, Student of the Month,
Distinguished Honor Students, 2014-
2015 Distinguished Honor Students,
and Dean's Honor Students.
Opened in 2014, the Academy
offers innovative, University-level
institution for highly gifted and
motivated high school juniors and seniors, focused on Science,
Technology, Engineering, Mathematics and International
Studies. Academy students receive full tuition and books,
enjoying full University student privileges.
Left to right, Sergio Pérez, Rebeca Palacios, Cinthia I. González, David T. Newman, local franchisee; Rita Barrera, Clarissa I.Villa,