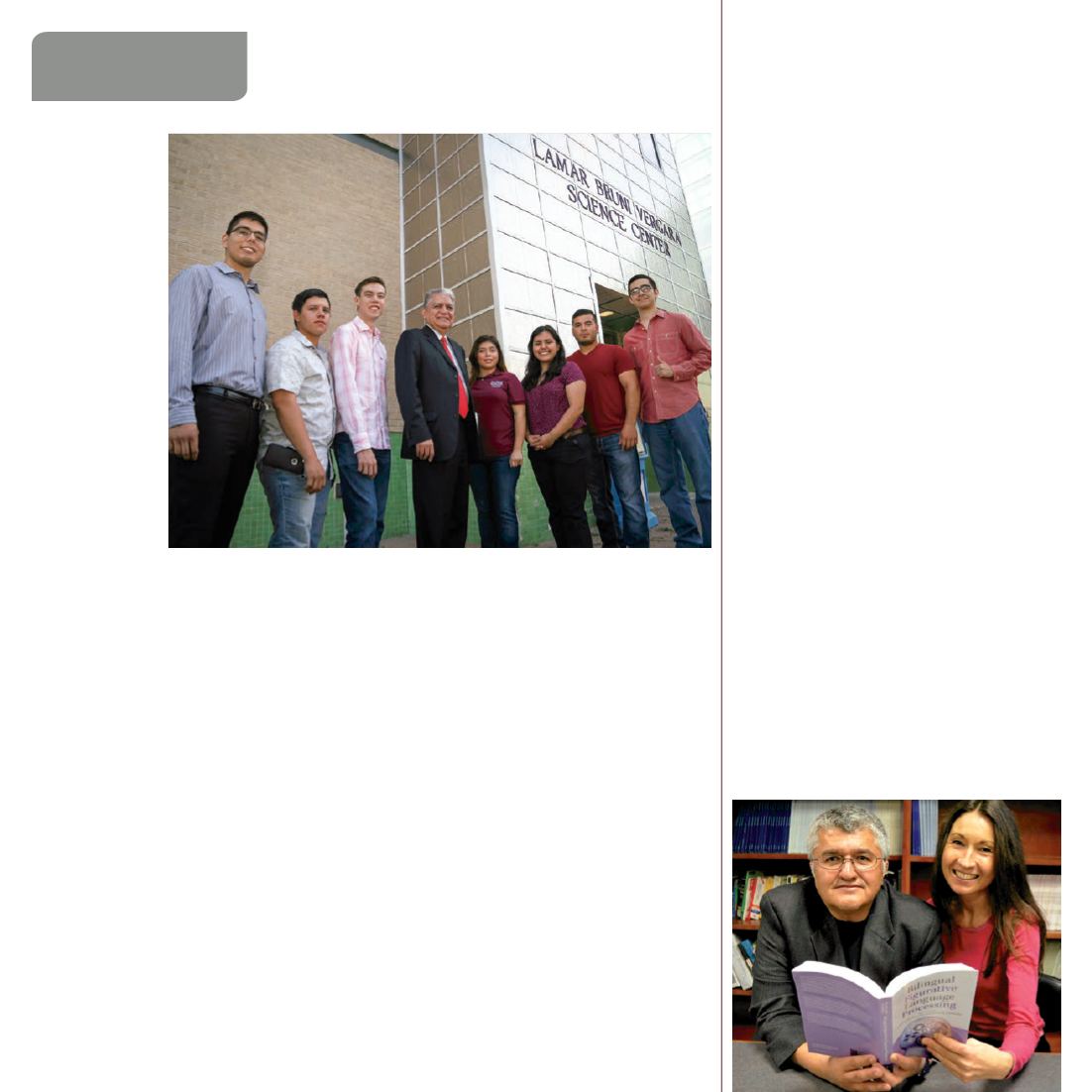 capital.The School is an annual, two-week certificate program that brings together
world-renowned scholars, academicians and policy makers to gain a better
understanding of global energy and environmental issues as well as their practical
The trip was made possible through a historic agreement TAMIU signed
with the Assembly of the Friends of Azerbaijan (AFAZ) in April.The accord
facilitates student and faculty research and study collaborations in Azerbaijan. U.S.
Congressman Henry Cuéllar (MBA
'82) helped facilitate the Affiliation Agreement
for Collaborative Education with AFAZ.
Dr. Guillermo Domínguez, director of the TAMIU School of Engineering, said
that as TAMIU readies to launch its Petroleum Engineering Program in the future,
agreements such as the one with AFAZ will lay the foundation for expanded
international learning experiences for students interested in oil industry careers.
AFAZ is a business, cultural, charitable and congressional advocacy
organization formed to build bridges between the United States and Azerbaijan,
educating the American public about issues related to US-Azerbaijani relations and
TAMIU Students, Faculty Travel to
Azerbaijan to Study Energy
Newly published books written
by four TAMIU faculty members in the
College of Arts & Sciences have added
expert resources and scholarship to
psychology, contemporary literature and
Dr. Roberto Heredia,TAMIU
professor of psychology and Dr. Anna
Cieślicka,TAMIU associate professor
of psychology, released; their new
book, "Bilingual Figurative Language
Processing,"(Cambridge University
TAMIU Regents Professor and
director of English and Spanish Programs,
Dr. Manuel Broncano, authored
"Religion in Cormac McCarthy's
Fiction: Apocryphal Borderlands."
"Public AdministrationTraining in
Africa: Competencies in Development
Management," was authored and partly
edited by Dr. Peter Haruna, professor of
Drs. Roberto Heredia and Anna Cieślicka