News of the Psychology and Communication Department!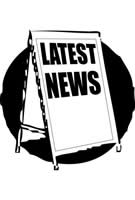 August, 2014
New Psychology Faculty
Sara Castro Olivo and Elizabeth Terrazas Carrillo joined the Psychology Program on fall 2014. Sara Castro Olivo, the new Director of the Master of Arts in Counseling Psychology, got her M.S. in Special Education from the University of Oregon and her Ph.D., also from the University of Oregon, on School Psychology. She worked as Assistant Professor from 2008 to 2014 at the Graduate School of Education, School of Psychology Program, University of California, Riverside. Elizabeth Terrazas Carrillo, on the other hand, got her MA in Psychology from Midwestern State University and her Ph.D. in Counseling Psychology from the University of Oklahoma. She worked as a Predoctoral Psychology Intern at the Texas State University Counseling Center and as Doctoral Practicum Student at the University of Central Oklahoma Student Counseling Center. Both new faculty have joined the Psychology undergraduate and graduate programs in TAMIU, some of the largests in the campus.
June, 2014
Psychology and Communication Majors travel to Belgium, Germany and Italy
Jose Carlos Lozano and Marcela Moran, members of the Department of Psychology and Communication, led two study abroads to Europe during Summer Sessions 1 and 2. Dr. Lozano took a group of 12 students to Antwerp and Ghent in Belgium, and Tubingen in Germany during SS1.The students, most of them Communication and Psychology majors, met scholars and students from the University of Antwerp, Ghent University and Tubingen University, in addition to their instructor's lectures on Media and Behavior and Communication Theory and Practice.They also visited Amsterdam, Brugges, Brussels, Cologne, Koblenz, Heidelberg, Munich and Stuttgart. MFA Marcela Moran, during SS2, took 8 students to Rome, Italy, where she taught Photography and Film Studies. They also visited several Italian cities.
January-May, 2014
Communication and Media in the Americas Seminar Series
Due to its strategic geographical location on the U.S.-Mexico border, Texas A&M International University has embraced as its mission the establishment, consolidation and growth of academic exchanges between its faculty and students and Ibero -American institutions, scholars and students.
Each semester, the Department of Psychology and Communication hosts the Communication and Media in the Americas Seminar Series. The Seminar Series consists of lectures, talks and/or academic discussions among TAMIU and a Ibero-American university's communication faculty and students, usually through videoconference, about the most relevant issues and topics in the discipline in the context of hemispheric relations and challenges. According to the topic at hand, one TAMIU communication class hosts the videoconference, but all communication faculty and students are invited to attend.
During the spring semester 2014, there were two keynote speechs. The first one, about "Spanish-language media in the United States: Production, Content, and Reception" was delivered February 27 via videoconference by Dr. Juan Pinon, Associate Professor of Communication at New York University (NYU). The second one, about "Animated Expectations" was delivered April 28 via videoconference by Luis M. Contreras, from the Media, Culture and Communication Department at Columbia College (Chicago).
.Recent Publications by the Department of Psychology and Communication Faculty
Cieślicka, A.B. "Second language learners' processing of idiomatic expressions: Does compositionality matter?" Pp. 115-137. In K. Droździał-Szelest, and M. Pawlak (Eds.), Psycholinguistic and Sociolinguistic Perspectives on Second Language Learning and Teaching: Studies in Honor of Waldemar Marton. New York/ Heidelberg: Springer.

Cieślicka A. B., O. García, J. Morales, and R.R. Heredia. "Dual-coding theory revisited: Concreteness and picture superiority effects in bilingual incidental memory tasks." Pp. 23-40. In E. Manczak (Ed.), Exploring the Microcosm and Macrocosm of Language Teaching and Learning - A Festschrift for Professor Anna Nizegorodcew on the Occasion of Her 70th birthday. Kraków,
Poland: Jagiellonian University Press.
Cieślicka, A.B. "Do non-native language speakers chew the fat and spill the beans with different brain hemispheres?: Investigating idiom decomposability with the divided visual field paradigm."
Journal of Psycholinguistic Research 42(6): 475-503.
Heredia, R.R., and J.M. Brown. "Bilingual memory." Pp. 269-291. In T.K. Bhatia, and W.C. Ritchie (Eds.), The Handbook of Bilingualism, 2nd edition. Malden, MA: Wiley-Blackwell Publishing.
Flores, M. and F. Subervi. "Assessing the Job Satisfaction of U.S. Latino Journalists." Journalism Practice, DOI: 10.1080/17512786.2013.849847.
Frankenberg, L. and Lozano, J. C. (2013). "Memories of films and cinema going in Monterrey, Mexico: A critique and review of in-depth interviews as a methodological
strategy in audience studies." In Angarhad Valdivia (Ed.), Blackwell's International Companion to Media Studies: Research Methods in Media Studies. Volume Editor: Fabienne Darling-Wolf. Blackwell.
Lozano, J.C., Biltereyst, D., Frankenberg, L., Meers, P. and Hinojosa, L. "Exhibición y programación cinematográfica de 1922 a 1962 en Monterrey, México: un estudio de caso desde la perspectiva de la 'Nueva historia del cine' [Film Exhibition from 1922 to 1962 in Monterrey, Mexico: A case study from the perspective of New Cinema History]." Global Media Journal Edición México, 9(18): 73-94.
Lozano, J.C. "La socialización política desde el infoentretenimiento televisivo: el caso de México [Political socialization in televised infotainment: the Mexican case]." In Carmen Ferré (Ed.), Infoentretenimiento. El formato imparable de la era del espectáculo. Barcelona: Editorial UOC.
Sidelinger, R., and P.E. Madlock. " Hurtful teasing in romantic relationships: Does mate value affect the impact of teasing on satisfaction and commitment in close relationships?" Ohio
Communication Journal 51: 29-52.
March, 2013
TAMIU Forensics Forum Success at Debate Tournaments
Three students from TAMIU Forensics Forum broke into the final rounds at the Spring Swing Debate Tournament at Stephen F. Austin University, Nacogdoches, Texas, March 8-10.
Lee College Semi-finalist Stephanie Hernandez , SFASU quarter-finalist Leslie Cortez, and Lee College/SFASU octa-finalist Oscar Cortez are very proud of their teams accomplishments. In the preliminary rounds Oscar finished in third place and Stephanie in fourth place. Albert Soliz finished with a winning record in the Lee College tournament. Kendra Herbst competed in her first IPDA debate tournament.
February 22-24 the team travelled to Bossier Parish Community College, Bossier City, LA to compete in the Eddy Shell Invitational Debate Tournament. Amanda Rodriguez and Oscar were both octa-finalists. Amada was in eighth place after the preliminary rounds and won fifth place speaker. Stephanie, Albert, Leslie, and Luis Hernandez joined Amanda and Oscar on the trip.
Congratulations to these amazing students!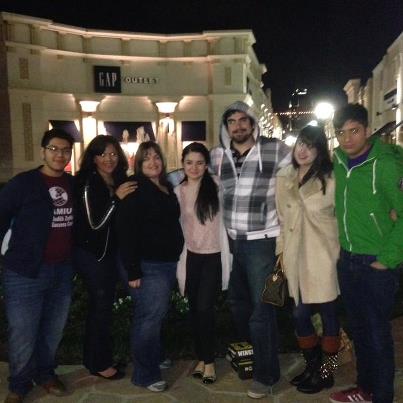 January, 2013
Dr. Gilberto Martinez presented his research on theater program development at an academic conference in Hawaii, and also had his research accepted into the Journal of Arts and Humanities. Congratulations to Dr. Martinez for his excellent work.
Dr. Christopher Ferguson was invited to discuss research on violent video games with Vice President Biden as part of the gun control meetings following the Sandy Hook shooting. These meetings were convened to discuss contributing factors in national gun violence.
September, 2012
August, 2012
Drs. Anna Cieslicka and Monica Munoz were awarded a Major Research Instrumentation grant from the National Science Foundation. Congradulations to them on this very important achievement!
Drs. Anna Cieslicka and Gilberto Martinez were awarded with TAMU system Teaching Excellence awards. These awards are based on student recognition of the finest faculty members in the system.
This news comes a bit late, but Dr. Gilberto Martinez has been awarded his Ed.D. in Educational Leadership (awarded in December 2011 in fact, apologies for the delay in recognition). His focus was on theater education in higher ed.
July, 2012
A number of psychology and criminal justice students went to London for a month as part of the Forensic Psychology study abroad class. They enjoyed a month's break from the blasting Laredo heat and had the opportunity to experience the culture of London. Below are several of the students (left to right: Laura Escobedo, Mariza Galindo, Alejandra Flores, Adriana Gonzalez, Laura Sanchez and Ashley Morales) outside the Tower of London.
May, 2012
Dr. Bonnie Rudolph and Dr. Anna Cieslicka were awarded the honors of Teacher and Scholar (respectively) of the Year for the University during graduation, Saturday May 12. This is a great honor that speaks to their exemplary contribution to the university community.
April, 2012
Congratulations to Raul Ramos who won top honors for social/behavioral sciences at the LBV student research conference for his undergraduate honor's thesis project entitled " Desensitization: The effects of exposure to violent and non-violent television episodes on empathic response." Raul's achievement highlights to excellent work done by our students in our department.
TAMIU students travelled to Sam Houston State University in Huntsville, Texas April 12-15 to compete in the 2012 International Public Debate Association National Convention and Competition. The students competed in the novice division where they debated on topics ranging from international politics, domestic issues, and popular culture. They were joined by their faculty advisors Kina Reed and Megan Smith. These students are part of the TAMIU Forensics Forum on-campus organization, dedicated to the development of skills in the art of speech and debate. This organization was founded in 2009 and members have travelled to multiple competitions in the state to compete in debate and speech events. Pictured students (from left to right starting with the top row) Alberto Soliz, Alvaro Aguirre, Jerry Perez, JP Gallegos, Mario Martinez, Triana Gonzalez, Stephanie Hernandez, Amanda Rodriguez, and Sharon Huntington.