office of graduate studies and research
Menu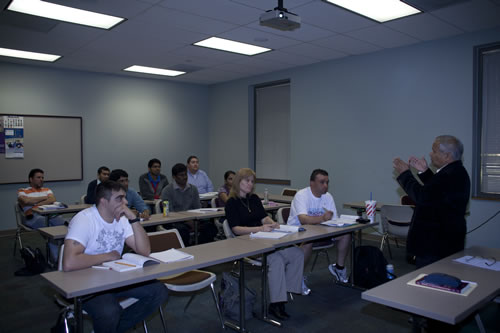 Need to change semesters or defer admission? Submit a Change of Entry Term form.
*New fee required if submitting after 4th class day of Summer and 12th class day of Fall/Spring.
Applications for SPRING 2016 will continue to be accepted for flex entry terms, sub-terms, and minimesters.

Important Dates & Upcoming Events:

Spring 2016 Sub Term I - First Class Day, January 19

Spring 2016 Sub Term II - First Class Day, March 14

Spring 2016 Minimester I - First Class Day, January 20

Spring 2016 Minimester II - First Class Day, February 29

Spring 2016 Minimester III - First Class Day, April 11

Maymester 2016 - First Class Day, May 23

LBV & GBZ Academic Conference - March 31 - April 1

Graduate School Spring Open House - April 6 5:30-7:30 at the SC Ballroom 203

Consider attending our spring open house for the opportunity to speak with faculty advisors about the program you're interested in applying to. Attending this event allows prospective students to obtain an application fee waiver. Join us for an evening of food, refreshments, information, and fun!
At TAMIU, the Office of Graduate Studies acts as the intellectual and academic heart of the University as we strive to train and educate the next generation of researchers, scholars, teachers, business professionals, and nurses. Faculty members will offer you courses leading to one of twenty-five graduate degrees in humanities, business, education, health, physical, biological, and social sciences, and a doctoral in International Business. Our small classes encourage faculty/student interactions and provide you with opportunities for both professional and personal mentoring, a feature found in the top graduate programs in the country. It is one of a few institutions to offer a Ph.D. in International Business and has dedicated much time and effort to the success of the program. TAMIU also offers collaborative doctoral programs in Hispanic Studies, Curriculum and Instruction, and Educational Administration. To learn more about Texas A&M International University, please visit our page for
prospective students
or our
graduate degree programs
page to learn more about all of the graduate programs offered at TAMIU.
TopManagementDegrees.com ranks MPA program in Top 50 Online Master's Degrees in Public Administration
Like us on Facebook, follow us on Twitter or join us on LinkedIn
Texas A&M International University (TAMIU) is committed to assisting all members of the TAMIU community in providing for their own safety and security. Information regarding campus security, personal safety, and fire safety is available at
http://www.tamiu.edu/clery.pdf.
Office of Graduate Studies & Research
Student Center 124
Texas A&M International University
Laredo, Texas 78041-1900
Phone: (956) 326-3020
Fax: (956) 326-3021
Email:
GraduateSchool@tamiu.edu
Spring Office Hours:
Monday, Tuesday 8:00-5:00
Wednesday & Thursday 8:00-7:00
Friday 8:00-3:00