Welcome to TAMIU Student Health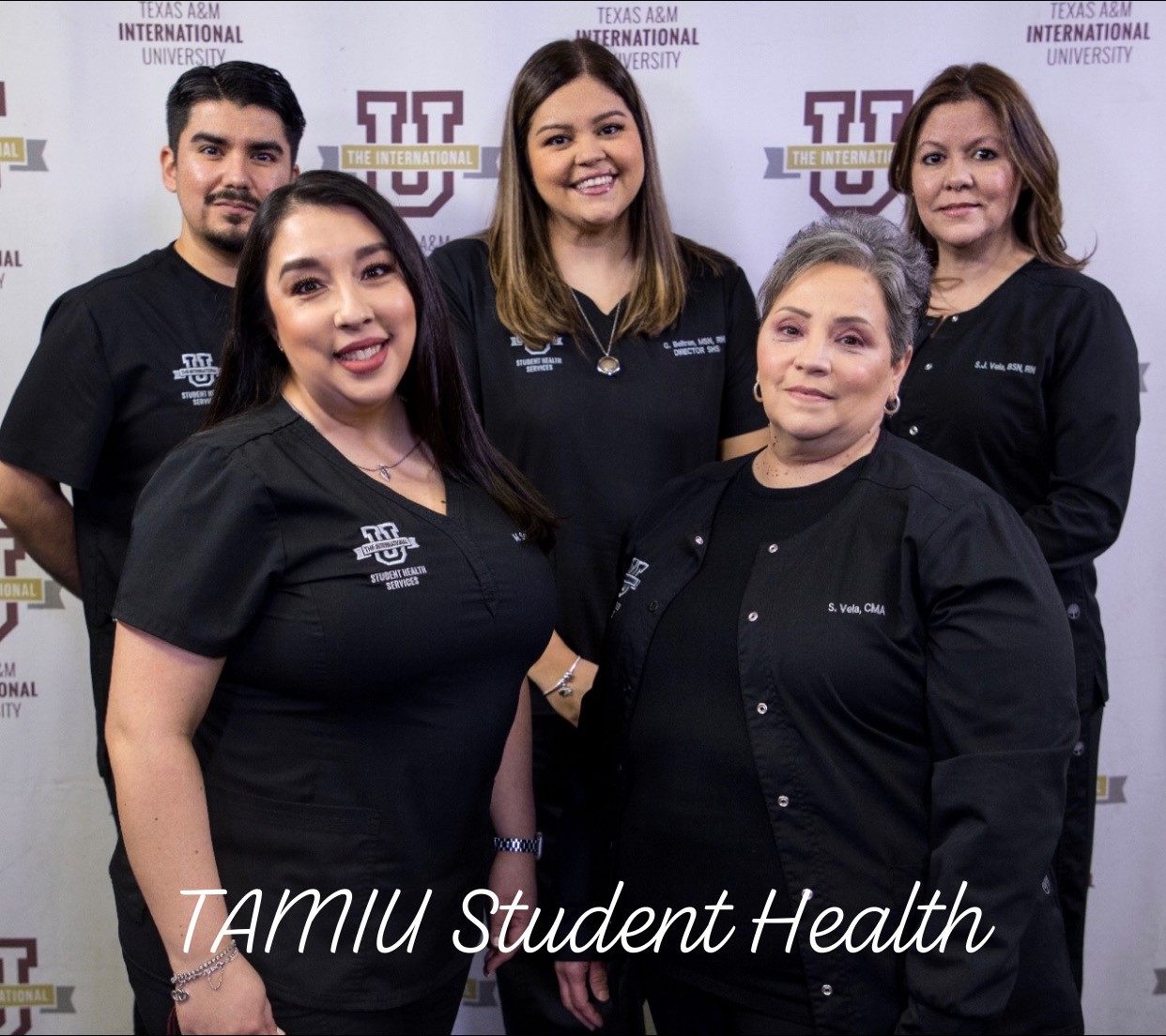 Mission Statement
Student Health Services promotes student health and fosters a University culture of health living.  Our mission centers on the core belief that a direct connection exists between student success and well-being.  We advance student health by providing accessible health care, wellness activities, and health education. In so doing, we promote the learning mission of the University. We recognize that health initiatives must reflect the diversity of our students, and that health is the responsibility of all campus and community members. Because of this, we integrate our work with that of the University community and local agencies.
Check out the many health services and educational opportunities available to you through Student Health Services.
If you are a registered student in need of an appointment, call 956-326-2235. You can also contact us at
studenthealth@tamiu.edu
Hours of Operation:
Monday and Tuesday: 8 am - 5 pm
Wednesday and Thursday:  8am - 6pm 
Friday:  8am - 3pm
Closed Daily for Lunch: 12 pm - 1 pm
Closed on Saturday and Sunday


Student Health Services, in collaboration with the Office of Student Orientation, Leadership, and Engagement  in partnership with Gateway Community Health Clinic, will be hosting a Flu and Covid -19 vaccine drive on Thursday, January 19, 2023, from 10:00 a.m. to 12:30 p.m. at the STC Rotunda. All current students who receive a Covid-19 vaccine at this event, will qualify to get a $25.00 gift card while supplies last!  For more information contact Student Health at 956-326-2235.