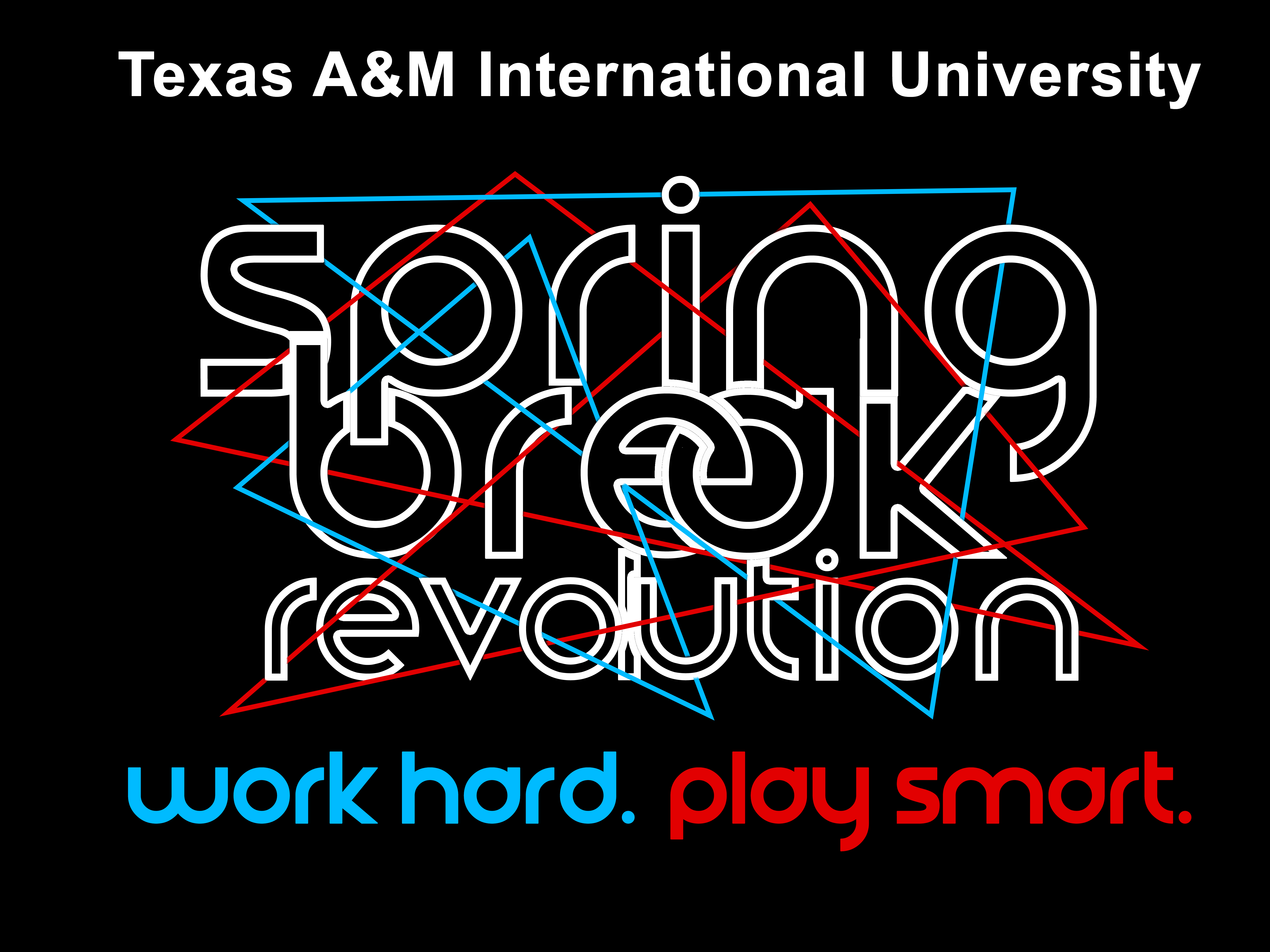 What is Spring Break Revolution?
Spring Break Revolution is series of events held annually at TAMIU and hosted by the Office of Student Conduct and Community Engagement in partnership with Student Counseling and Disabilities Services, Housing and Residence Life, Student Success, Recreational Sports, TAMIU PD, Student Health Services, and Wellness Education Leaders (student organization). The purpose is to promote a safe and healthy spring break by stimulating environments that students may encounter while on spring break and the consequences of high-risk behavior.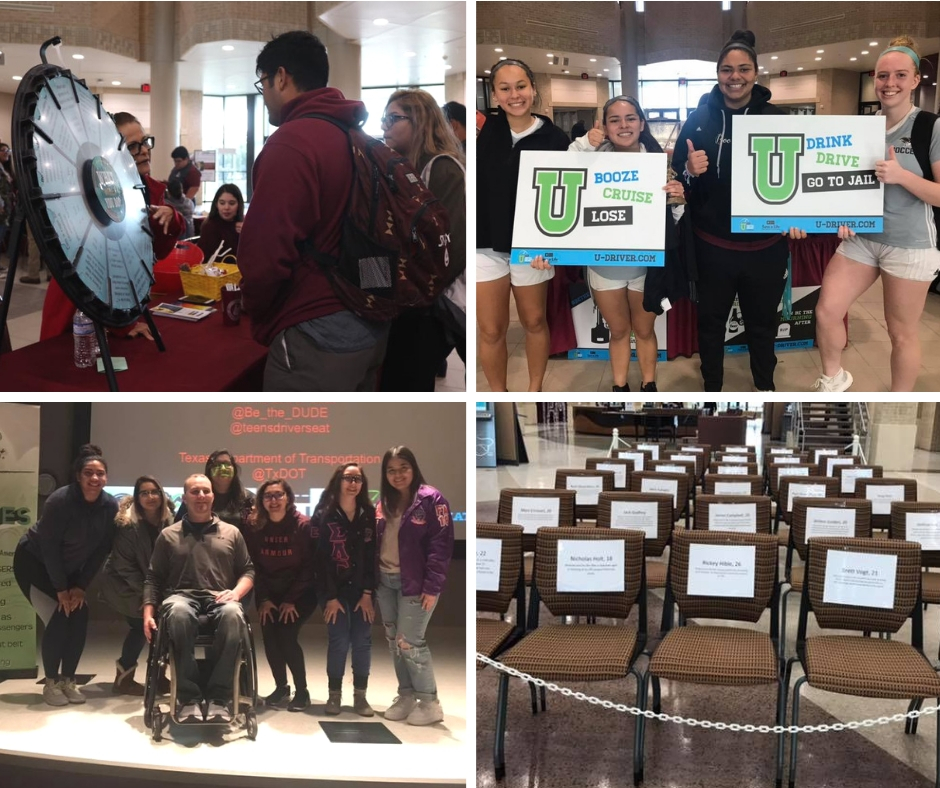 Housing and Residence Life
TAMIU Police Department
Student Health Services
Recreational Sports
Student Counseling and Disabilities Services
Campus Activities Board
Wellness Education Leaders (Student Organization)
Responsible Drinking
Determine in advance the total number of drinks that you will drink and do not exceed that number. Pace yourself - set a pace of one or fewer drinks per hour. Avoid drinking games – they cause you to drink too much too fast. Never leave your drink unattended.
Eat a meal before drinking, preferably with protein, and snack throughout the night. Drink water in between drinks. Do not mix alcohol with energy drinks or consume caffeine alcoholic beverages.
Go out with your friends, and go home with your friends. Use a sober designated driver or have a plan for how you will get home. Have enough cab money or download Uber/Lyft before you travel.
When You're Out and About
If traveling abroad be aware of international laws and regulations.
Always be aware of your surroundings and keep your phone charged for emergency phone calls/texts.
Share your contact information and plans and check in with your friends every 20-30 minutes. Enter important numbers (i.e., cab companies/shuttles) into your phone. Download apps like Uber or Lyft before traveling.
Sun Safety 
Use sunscreen that covers UVA and UVB rays with an SPF of 15 or higher. Apply 1oz (approximately a shot glass amount) 30 minutes before first sun exposure and reapply every 2 hours.
Wear a hat and sunglasses when out in the sun and limit sun exposure between 10:00 a.m. and 4:00 p.m. when the sun's rays are most intense.