---
faculty and staff 

The Office of Student Conduct & Community Engagement (SCCE) helps coordinate community and volunteer projects to assist the Laredo area and South Texas region.  The purpose is to promote community engagement as a fundamental part of learning and to cultivate a University commitment to help those in need.
SCCE also encourages TAMIU faculty to promote service in the classroom. Students participate in volunteer efforts to acquire leadership skills, critical-thinking skills and social responsibility that will facilitate and promote their academic and professional success. Below you will find service opportunities, in addition to other co-curricular programs to enhance student learning.
TAMIU IN THE COMMUNITY
Becoming engaged in volunteer service is a great way to invest in yourself and others in our community.  With benefits such as the opportunity to apply leadership skills, learn problem-solving techniques, increase optimism and self-esteem, and decrease stress, TAMIU in the Community is a great way to kick-off your volunteer career and make it a part of your healthy lifestyle.
Volunteer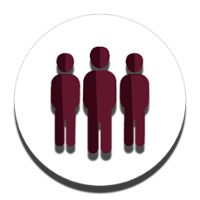 TAMIU is engaged in numerous collaborations with the community, locally and globally.

Find out how you can connect and collaborate!
President's Volunteer Service Award (PVSA)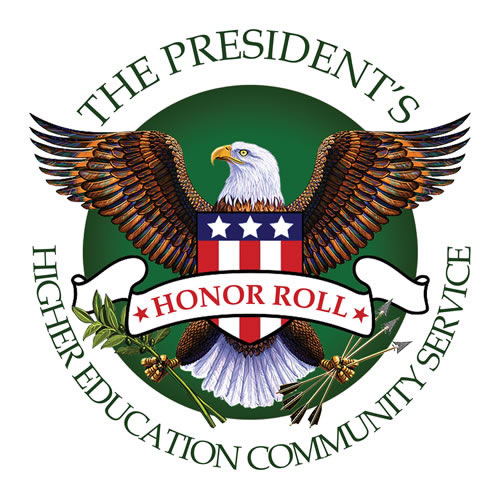 Texas A&M International University (TAMIU) has been named to the President's Higher Education Community Service Honor Roll which recognizes the important role universities play in solving community problems through meaningful and measurable student civic engagement in the community.
TAMIU is a certifying organization for the Corporation for National and Community Service, and may award it's students, faculty, staff and general community one of the highest volunteer honors – presidential recognition.  The President's Volunteer Service Award (PVSA) recognizes United States citizens and lawfully admitted permanent residents of the United States who have achieved a specific number of hours.
why should faculty and staff encourage service?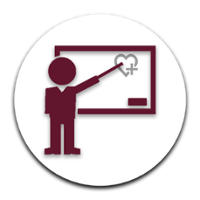 Improve lives - make a difference by helping those in need
Give back to the community
Connect to others - network, make new friends and strengthen existing relationships
Learn to build skills and gain experience that will enhance the student resume
Explore and boost career options - find out about the student's passions
Fulfill service-learning requirements for class or service hour requirements for scholarship programs
STAY CONNECTED!

TWITTER:@ISERVETAMIU
INSTAGRAM: @ISERVETAMIU 
FACEBOOK: TXAMIU.SCCE