Faculty Resources
ACE offers resources for faculty to support academic learning in the classroom. Through Early Alert and writing workshops/presentations, ACE supports your teaching experiences. 
Early Alert
Early Alert is a proactive, student-centered system of communication between faculty, Early Alert Program Coordinator, and academic advisors. Early Alert is designed to be used when additional resources are needed after faculty intervention. It is not intended to replace communication between faculty and student.
With your Early Alert referral, the Program Coordinator and academic advisors can identify, reach-out, and provide support to students who are at-risk of failing a course due to academic difficulties or personal hardships. This communication between the Program Coordinator, academic advisor, and student provides vital support and assistance, which is not disciplinary in nature.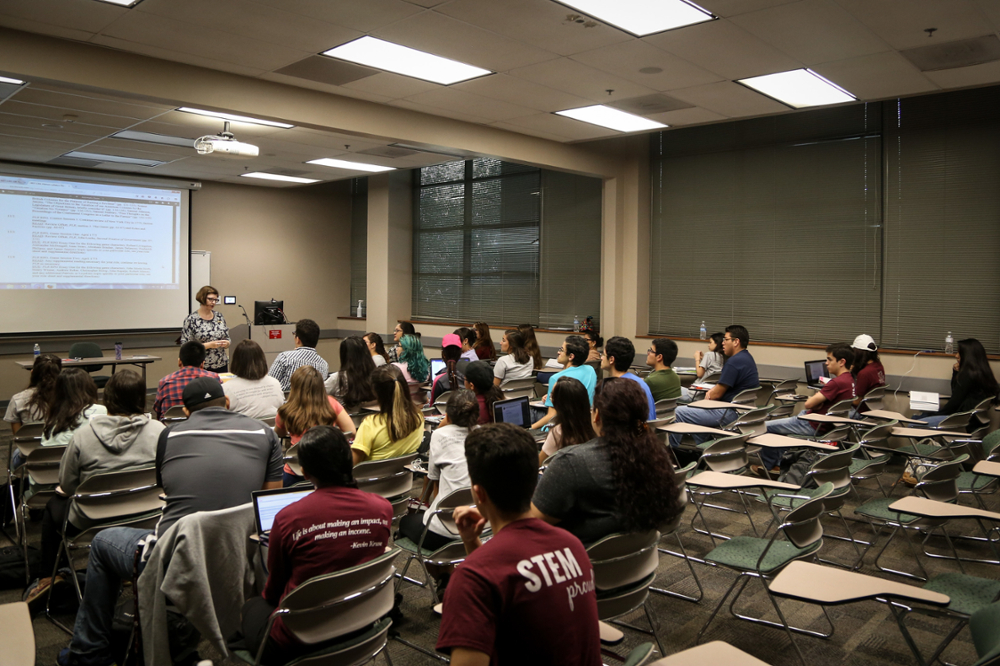 Students should be referred early in the semester when they:
Have a high number of absences

Are habitually tardy

Fail to submit assignments

Miss tests

Have poor performance on quizzes and/or tests 

Exhibit class disruption. 
Supplemental Instruction Support
Supplemental Instruction (SI) is intended to support traditionally challenging courses by placing an SI Leader in the classroom to tutor students, both in and outside of class through weekly study sessions. SI Leaders are trained student tutors who have previously taken the class and earned a high grade in the course. SI Leaders are assigned to select courses through faculty's request and based on availability.
Writing Presentations/Workshops
Writing consultants are available to visit your class and present on a brief, single-topic lesson presentation, interactive workshop, and in-class peer-review sessions. Topics for presentations and workshops include, but are not limited to:
Avoiding Plagiarism
The Writing Process
How to Write as a Group
MLA Format and Documentation
APA Format and Documentation
Chicago/Turabian Format and Documentation
Council of Science Editors Format and Documentation
Developing Introductions
Developing Thesis Statements
Developing Conclusions
Proofreading & Editing
Annotated Bibliographies
Abstracts
Sentence Variety Techniques
Grammar & Punctuation
Cutting Clutter/Eliminating Wordiness
Review Essays
Literary Analysis & Literary Elements
Identifying Scholarly Sources.
Customized, special topics may also be requested. 
Description of presentation/workshops
---
ACE - Academic Support 
Dr. Billy F. Cowart Hall 203 & 205
956.326.2884 & 956.326.4ACE (4223)
academicsupport@tamiu.edu 

Monday-Thursday: 8 a.m. - 8 p.m.
Friday: 8 a.m. - 5 p.m.
Saturday: 12 - 4 p.m.
Sunday: 12 - 6 p.m. 

ACE - Advising & Retention
Senator Judith Zaffirini Student Success Center 222
956.326.2886
advising@tamiu.edu  

Monday - Thursday: 8 a.m. - 6 p.m.
Friday: 8 a.m. - 5 p.m.
Saturday: 10 a.m. - 12 p.m.