Introduction
The TAMIU Master of Arts in Counseling Psychology (MACP) program is designed to prepare generalists with an emphasis on community counseling services and is geared towards individuals interested in becoming licensed professional counselors. Our curricular model is based on the scientist-practitioner model that trains students to become critical consumers of research and proficient counselors. The program is rigorous and MACP Faculty is committed to mentoring and guiding students in achieving their academic and professional goals.

The M.A. in Counseling Psychology is accredited by the Master's in Psychology and Counseling Accreditation Council (MPCAC) for the period of January, 2018 through January 2028. 
Program Mission and Learning Objectives
The mission of the TAMIU MACP program is to prepare students to sensitively serve the counseling needs of clients from diverse cultures and multicultural communities. The program aims to train students in prevention, and community education processes as well as in individual, and group counseling. 
The learning objectives for the MACP program include:
Develop competencies in basic counseling skills (i.e., empathy, summarization and paraphrasing, proper flow, and structure, working alliance, etc.)

Display multicultural awareness and competence when working with diverse individuals, groups, and communities.

Engage in professional and ethical behaviors.
About the Program
 The MACP degree is a 60-hour program. Most students complete the program in 2.5 years with full-time enrollment in the Fall, Spring, and Summer semesters. The maximum amount of time a student may take to complete the program is five years. Prior to starting the final semester, students take the Counselor Preparation Comprehensive Examination (CPCE), which parallels the National Counselor Examination (NCE) and serves as the national standard exam for many master's level programs throughout the country. A passing score is required for graduation.
Fieldwork Experience
The program prepares our graduates to serve Border Region communities in a wide range of needed services and modalities. Students complete three fieldwork courses and obtain a minimum of 600 hours. By graduation, our students demonstrate basic entry-level competence in counseling, (both individual and group), community consultation, assessment, program evaluation and needs assessment. They display professional identities, and ethically provide services using a multicultural perspective. Many can offer their services in both English and Spanish. The MACP uniquely offers a Bilingual (English-Spanish) Counselor Certificate for students desiring to sub-specialize in the provision of linguistically and culturally appropriate services to Spanish-speaking individuals and families.
Upon graduation from the program, the student is eligible to sit for the Licensed Professional Counselor (LPC) exam and apply for the Licensed Professional Counselor Temporary License, LPC- Associate. Once the application is approved, the graduate may arrange for supervision with an LPC supervisor to accrue the 3,000 post-graduate hours over the subsequent 18 months to three years.
Research Experience
The exploration and invention of new ideas is at the heart of the scientist-practitioner model endorsed by the MACP program. The MACP Research Portfolio encourages you to participate in research—and become part of this analytical and creative activity at TAMIU. The Research Portfolio provides the opportunity for high quality faculty/student intellectual exchange by helping you to learn about and participate in research in the field of counseling psychology. 
The MACP Research Portfolio is also a flexible way to participate in research; you use your coursework and research opportunities to craft a sequence of research experiences that work for you. The portfolio can be completed in up to three years. Evidence of progress will be submitted on a yearly basis.
Admission
Admission into the program is restricted to the Fall semester and applications are due on April 30th.
Admission requirements:
Application with a personal essay.

Four prerequisites: PSYC 3302, PSYC 4301, PSYC 4303, and PSYC 4308.  You must earn a "B" or greater in each course.

GPA of 3.0 or higher

You must take the general GRE.  

You must pass a criminal background check in accordance to the licensing standards of the state of Texas

Complete an interview with MACP faculty. This is done on an invitation basis and is scheduled after the April 30th
Apply for admission: TAMIU Graduate School
Contact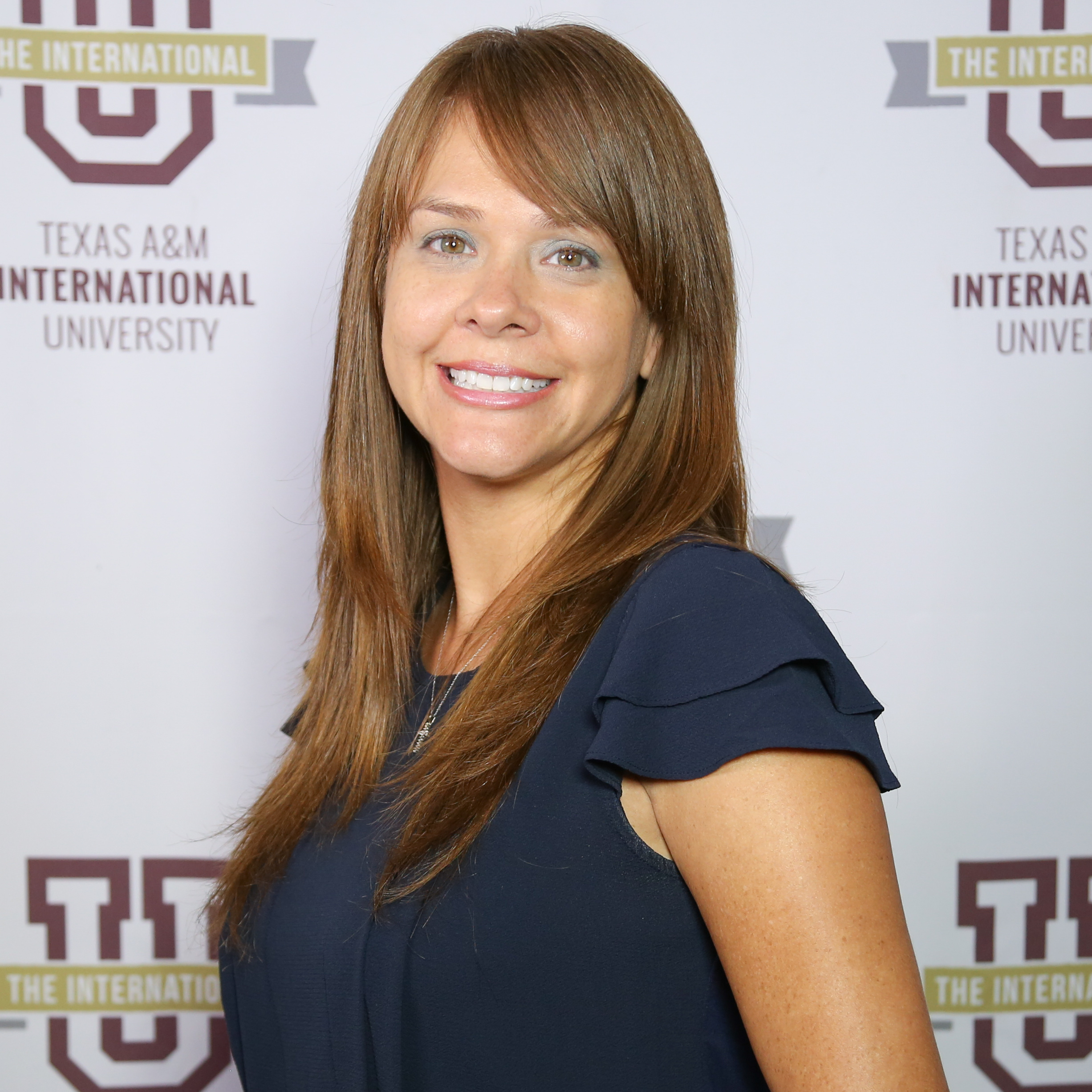 Ediza Garcia, Psy.D.
Program Director
(956) 326-3096
ediza.garcia@tamiu.edu 
Statistics Academic Year 2021-2022
Statistics for MACP

| | |
| --- | --- |
| Number of Applications received to matriculate in academic year 2021-2022 | 23 |
| Number of students accepted | 11 |
| Number of students newly enrolled | 10 |
| Of those newly enrolled, number who continued into year two | 10 |
| Total number of students enrolled during year | 44 |
| Number of students who graduated in year | 16 |
| Number of students who started the program and graduated within the expected time frame | 16 |
| Percent of students who enrolled in the program in Fall 2017 who graduated from the program (5-year graduation rate) | 100% |
| Percent of those who graduated in the years 2018 to 2020 who became fully licensed and/or credentialed | 13% |
| Percent of courses taught by adjunct or part-time faculty in academic year | 20% |